Telluride, Where Great Art, Fine Dining & Wine Mingle
Top Art Galleries, Wine Bars & Fine Dining

Telluride is a place where great art, fine dining, and wine come together. Here are a few of my favorite spots to check out when you visit.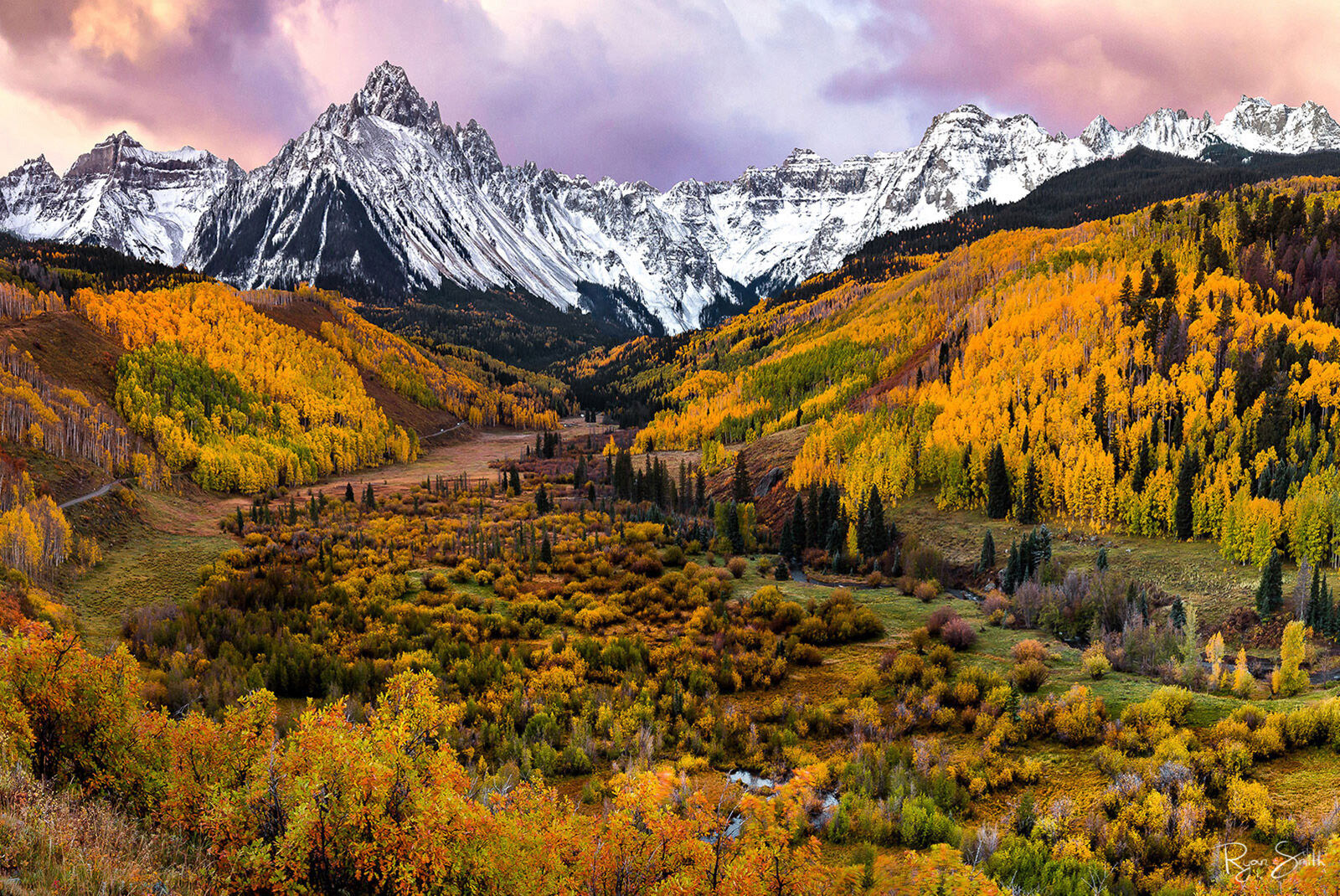 Telluride is famous for their support of both public art through the Telluride Arts Council and numerous independent galleries around town. If you love fine art, Telluride is the place to be!
If you love nature photography, Tony Newlin's Gallery should be high on your list. Newlin's collection includes both sweeping landscapes and intimate wildlife portraits.
From furniture to jewelry to textile and paintings, Slate Gray really has it all! For those who crave variety, this one should be high on the list.
Keep those mountain town memories alive with a piece of Telluride themed jewelry. There are many designs to choose from including aspen leaves, mountains, and even a miner's pickaxe.

Featuring artisan-painted lamps, furniture and jewelry, Lustre is the perfect place for eclectic expressions of beauty.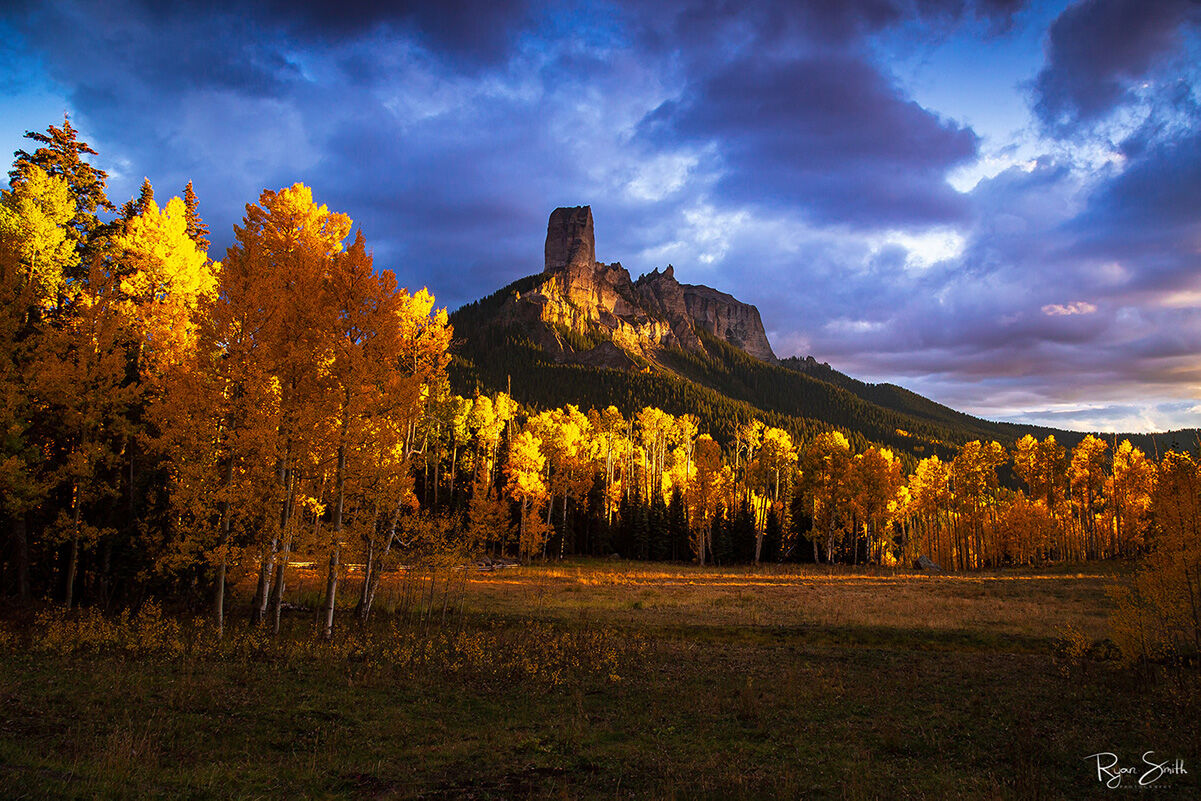 Great wine pairs so well with fine art, so why not enhance your gallery tour by stopping into a few of Telluride's iconic wine bars!
If you love a little wine with your skiing, this is the place to be. Ski or gondola into this Italian American eatery and enjoy a panoramic view of the slopes while sipping on their fine selection of wines. Alpino Vino is only open in winter, so be sure to plan your visit accordingly.
An award winning restaurant and wine bar, this local favorite is famous for their adventurous take on classic dishes.
Perched atop the San Sophia Ridge, Allred's has the best vantage point of any restaurant in the area. Ski or gondola in to enjoy steaks, game dishes and an award-winning wine list all year long.

Known for their cozy dining experience, La Marmotte also offers a superb selection of fine French wine.

From simple classic pub fare to award winning fine dining, Telluride is brimming with fine eateries. Here are a few of my favorite haunts, and one casual dining experience that is not to be missed!
If you love the warm atmosphere of a "classic steakhouse," this one should be on your short list. The Chop House is billed as one of the best restaurants in Telluride offering mountain game, western aged beef and bison paired with a stunning view.
Let Chef Eliza tantalize your taste buds with fresh and unique dishes that are sure to please. Be sure to schedule a wine and delectable pairings class taught by Chef Eliza herself.
If you love fondu, then fon-don't miss the Alpinist. This eclectic little restaurant features a series of fondue and raclette options highlighting various herbs, spices, and cheeses.
Enjoy Thai fine dining at it's best. Siam uses only the freshest ingredients in their rich curries and delicate rice noodle dishes.
You've hit every wine bar in town, and are craving a big juicy burger and plate of fries, well Steamies has you covered. From burgers to dogs, fries to veggies, salads to shakes, this hip hangout is a Telluride classic.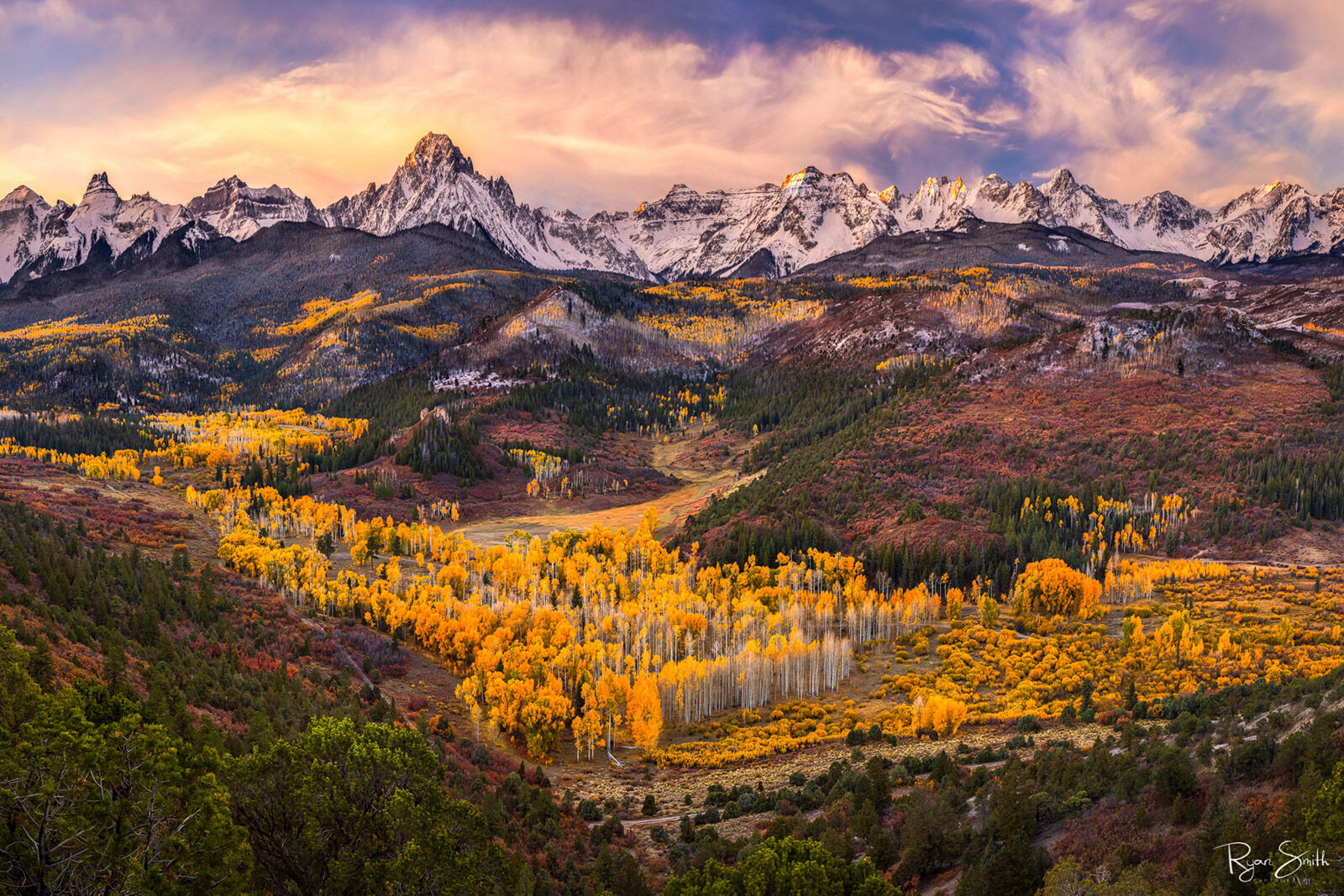 ---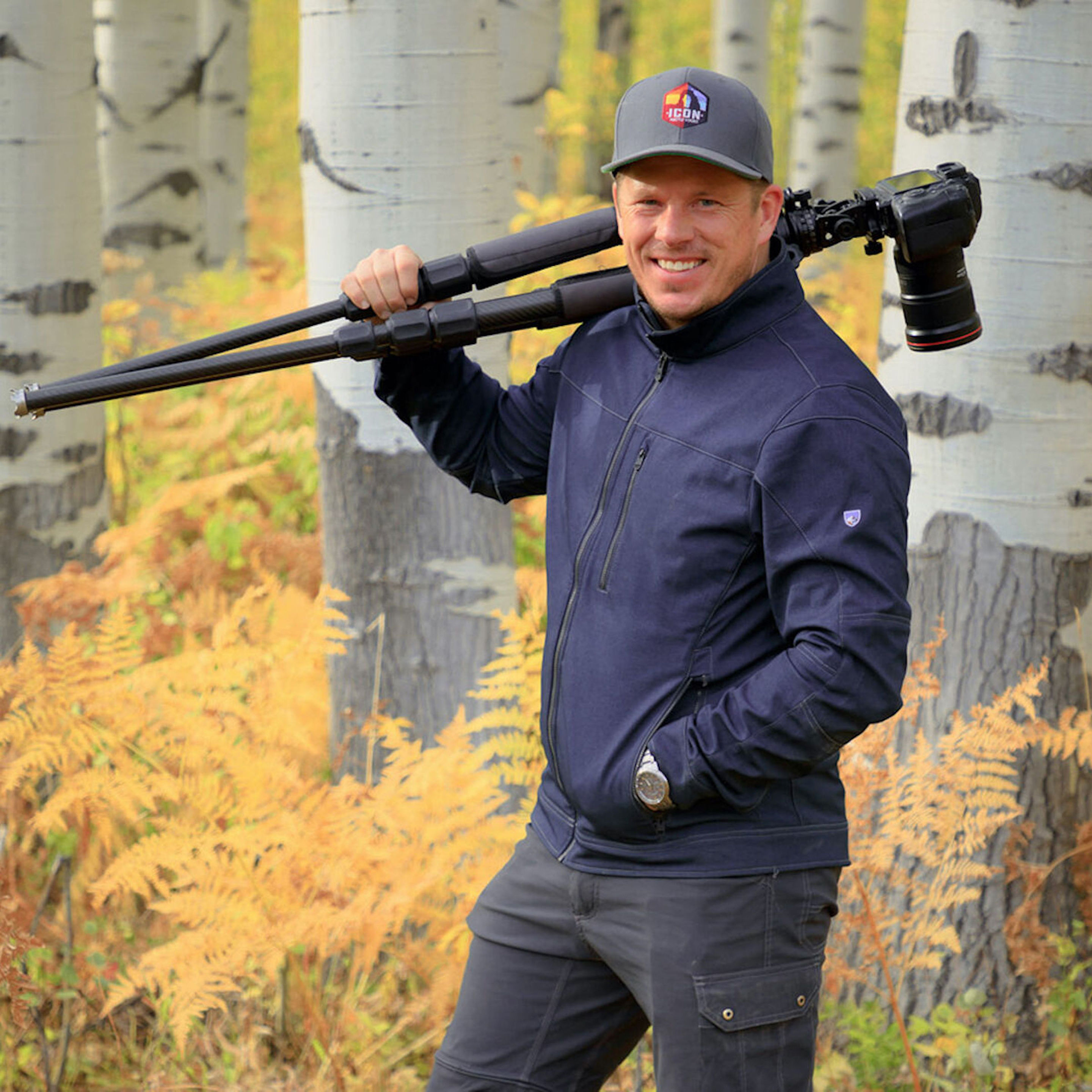 ---
Early in life, Ryan Smith developed a love and passion for the outdoors. This passion fueled an ongoing obsession with nature photography. Growing up in the beautiful, geographically diverse state of Utah, Ryan consistently traveled throughout the west and beyond to capture iconic views. He uses his unique and unmistakable style to spark emotion and tell a story, which has led his art to win prestigious awards and earn features in several publications.Various high-end galleries throughout the west have showcased his Large Format Art, including galleries in Jackson Hole, Wyoming; Sedona, Arizona, Aspen and Telluride, Colorado; Sun Valley, Idaho; and Park City, Utah. Hotel wall art is also a specialty Smith focuses on and he enjoys working with real estate agents, custom home builders, and interior designers on creating perfect statement pieces to showcase the beauty of Nature.

Ryan also loves adding deeper meanings to each image, showcasing his life's philosophy alongside the visual memories.

---
.

"Not all who wander are lost." — J.R.R. Tolkien

"I believe the world is incomprehensibly beautiful - an endless prospect of magic and wonder." — Ansel Adams
All journeys have secret destinations of which the traveler is unaware." — Martin Bubuer
---
A Message From Ryan
I'm humbled to share the beauty of the outdoors with you through my visual memories of meaningful journeys and adventures. For me infusing Nature into Art has has a powerful therapeutic effect that brings me both joy and healing within my own journey through life. While I love to share my art with others and have the viewer relate to nature's deeper meaning as found in each piece, bringing a smile and sharing the magic that nature has, is one of my most valued riches in Life.
While you explore the variety of pieces and bring the outside in, I encourage you to select the piece that has a special hidden meaning which lifts your spirit and creates a feeling which will bless your home and space for years to come. While I like to think I help others along the way its really nature who does all the work, and I'm simply humbled and grateful I can be a catalyst in your journey.

---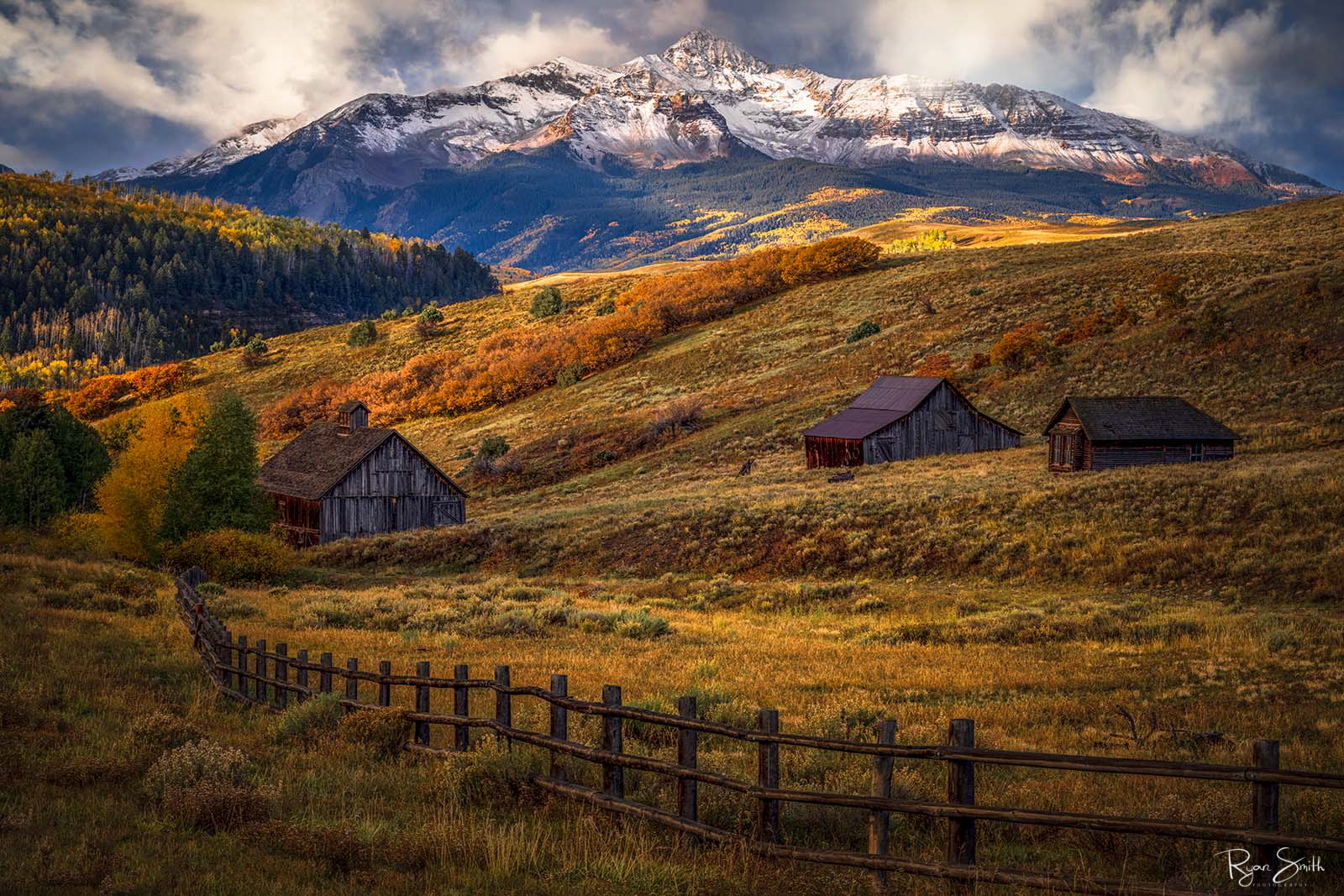 As an artist who loves to share back, Ryan has a knack for sharing the technical aspects of photography through various Icon Photography Workshops & Tours, and is an organizer of The Outsiders Photography Conference with his partners Phil Monson - Adventure Responsibly and David Swindler of Action Photo Tours.