A New Approach for Infusing Fine Art Into Nature Photography
Brand New Official Ryan Smith Website!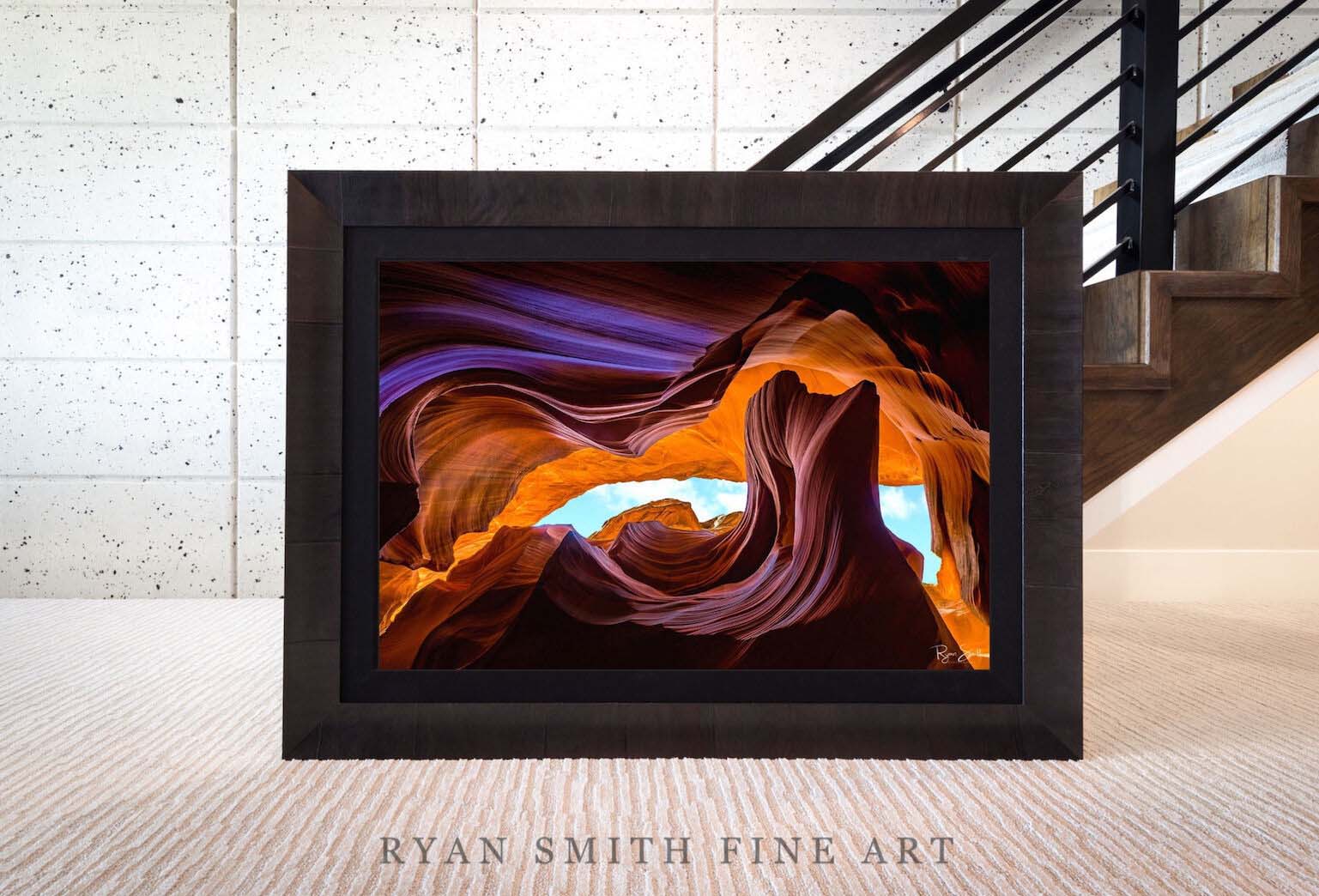 Ryan Smith's artwork has moved from Fine Art America ( FAA ) / Pixels to its new official website home at www.ryansmithfineart.com. Here you can explore the artist's broad portfolio, featuring Nature Photos and Landscape photography captured from the Islands of Kauai, Maui, other Hawaiian Islands, the Deserts of the American Southwest, Mountains & Meadows ranging from from Mt Rainier, Glacier National Park, The Tetons near Jackson Hole, the San Juans in Colorado, Park City, Utah and beyond.
Fine Art Nature Photography
You can now purchase high-quality Fine Art Prints and Nature Landscape Photos to bring the artist's work into your home. These options include frameless fine art floats and externally framed prints for your home and office. Metal Prints and Acrylic Photos found here are the highest quality Fine Art Pieces offered are the Acrylic HD Fine Art Prints produced as part of Ryan's Limited Edition Signature Series. These gallery quality fine art prints showcasing Smith's Images of Nature are the highest quality photographic prints available on the market, featured in the most prestigious Art galleries around the world.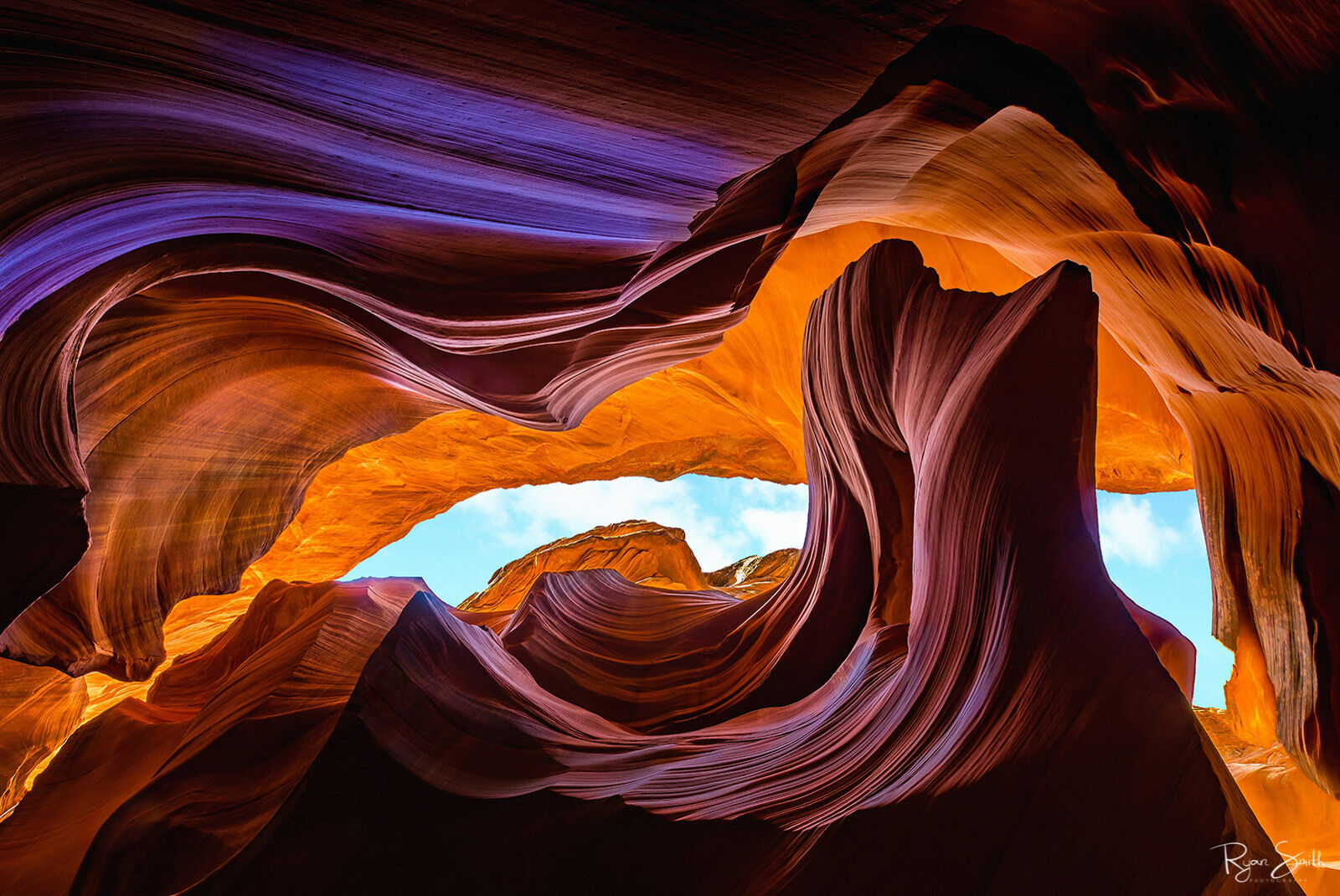 Roma Framed Signature Series Acrylic Prints
The Roma Framed Signature Series Acrylic Prints are the same product produced in the signature series, externally framed with handmade Roma Moulding. "Made in Italy" is, above all, a commitment to those who buy the product. "Made in Italy" stands for quality design, sophistication, development, and research. It's attention to detail, precision, and perfection. "Made in Italy" is excellence.
Authenticity remains integral to the Roma Moulding brand, which is why they continue to manufacture their products exclusively in Italy, partnering with artisans and their families who have been passing these traditions and techniques down from generation to generation for hundreds of years.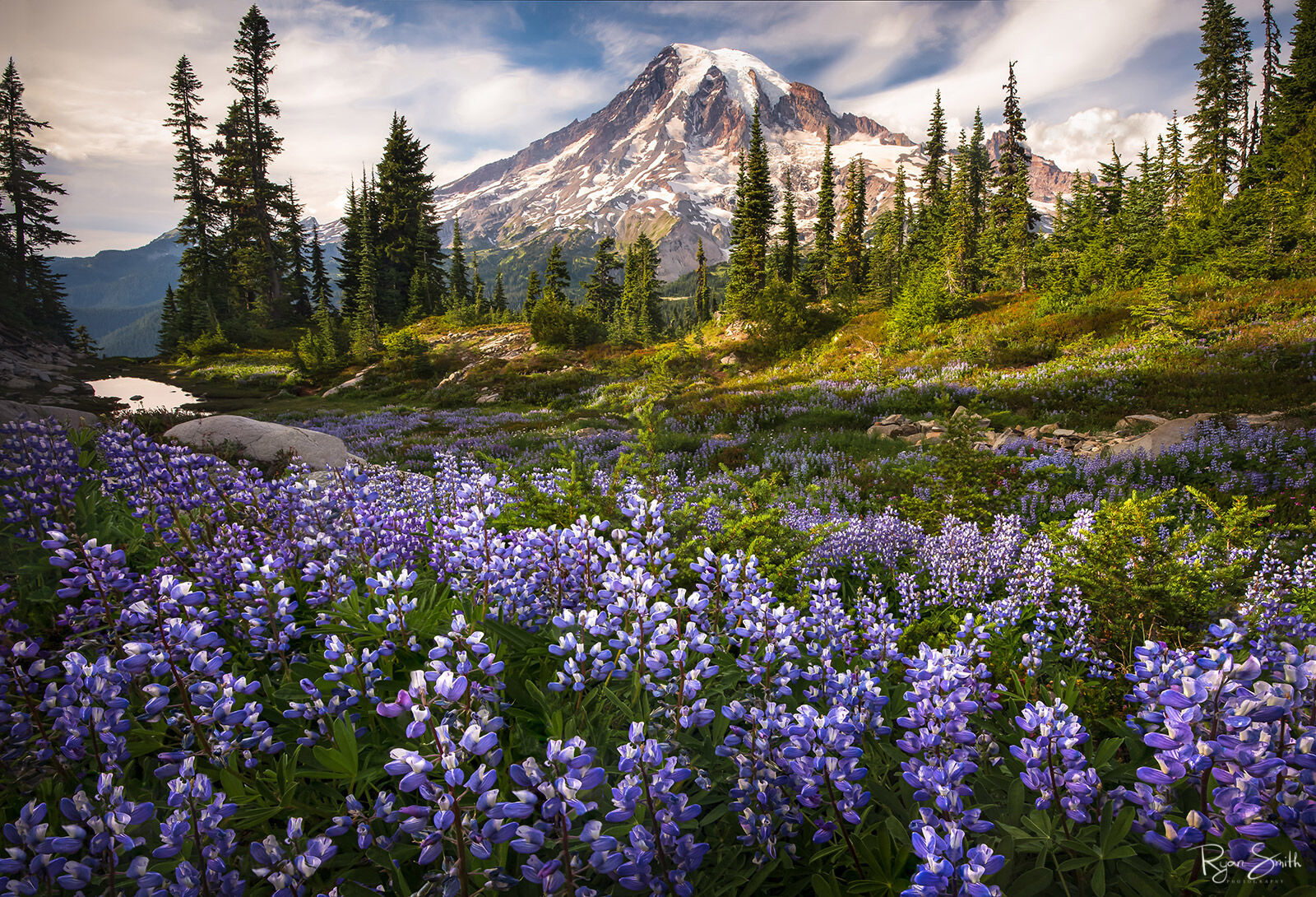 ChromaLuxe Luxury Metal Prints
ChromaLuxe is the world's leading manufacturer of high definition sublimation photo panels. The combination of color brilliance, superior durability and archival qualities makes ChromaLuxe the perfect choice for image reproduction. Using dye sublimation, these high-definition durable photo panels that will preserve images for generations to come. Instead of printing images directly on a surface, which may scratch easily, the image is infused into the coating to provide permanent protection.
The Luxury Metal Prints Smith offers are available in standard sizes up to 96 inches wide. These fine art prints are open edition pieces that are not numbered. Luxury Metal prints are produced with float mounts on the reverse allowing for immediate and effortless display of the Fine Art in any home or commercial office environment.
About The Artist

Early in life, Ryan Smith developed a love and passion for the outdoors. This passion fueled an ongoing obsession with nature photography. Growing up in the beautiful, geographically diverse state of Utah, Ryan consistently traveled throughout the west and beyond to capture iconic views. He uses his unique and unmistakable style to spark emotion and tell a story, which has led his art to win prestigious awards and earn features in several publications.

Various high-end galleries throughout the west have showcased his large format art, including galleries in Jackson Hole, Wyoming; Sedona Arizona, Aspen and Telluride, Colorado; Sun Valley, Idaho; and Park City, Utah. Hotel wall art is also a specialty Smith focuses on and he enjoys working with real estate agents, Custom home builders, and interior designers on creating perfect statement pieces to showcase the beauty of nature. For years Ryan was a top selling artist on fineartamerica, yet now enjoys selling art prints direct to consumers with a much better quality.

Ryan also loves adding deeper meanings to each image, showcasing his life's philosophy alongside the visual memories.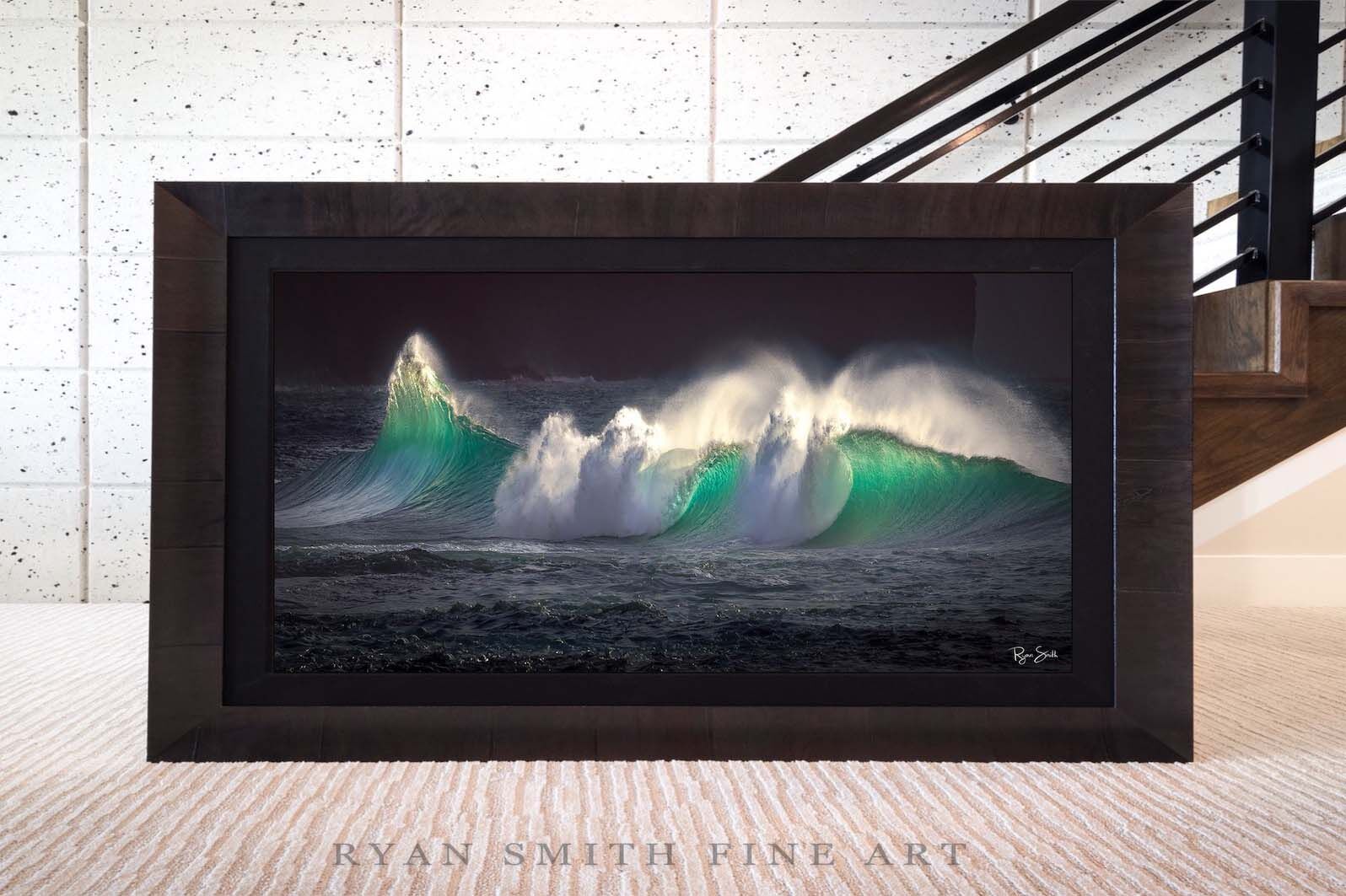 ---
"Not all who wander are lost." — J.R.R. Tolkien

"I believe the world is incomprehensibly beautiful - an endless prospect of magic and wonder." — Ansel Adams
All journeys have secret destinations of which the traveler is unaware." — Martin Bubuer

---

WHY RYAN LEFT FINE ART AMERICA AND PIXELS?

Fine Art America (FAA) is an online art store front that is mostly a print fulfillment center. Fine Art America / Pixels calls itself an art marketplace and online gallery which advertises affordable wall art from independent artists. . While FAA represents thousands of artists and brands, FAA sells millions of prints and wall art pieces, home decor pieces, yet mostly sells low quality gimmicky products. Early in Ryan's start, the FAA marketplace allowed him a platform to showcase work but was lacking the quality control Ryan desired and as Ryan was unable to fulfill orders personally Ryan has moved away the emphasis on that platform. Artists and consumers gain an overall better experience from fulfilling orders from artists directly. Ryan's experience is that he is able to offer a much higher quality to clients directly rather than through Lifescapes West / Fine Art America Prints and Wall Decor and work found on Pixels


Capture Icons Photography Workshops
As an Artist who loves to share back Ryan has a knack for sharing the technical aspects of photography through various Icon Photography Workshops & Tours and is an organizer of The Outsiders Photography Conference with his partners Phil Monson - Adventure Responsibly and David Swindler of Action Photo Tours

Where Fine Art Meets Nature Photography
Combining a painterly aesthetic with HD "High Definition" - high resolution photography, Ryan Smith is known for his colorful and breathtaking images. His emphasis on vibrant color brings out the warmth and rich shades of red and orange of the American Southwest, the aquamarine surrounding the Hawaiian Islands,
and the verdant greens in nature. Capturing both sweeping landscapes and intimate details, Smith brings out the beauty in all nature's aspects perfect for art decor.
Ryan captures the flowing elements of water, clouds, fine details in nature in a unique way that preserves their movement and appears almost 3D. He finds surreal shapes and patterns in stones, water, and flora, capturing them at the perfect angles to tell his story. Some of Smith's personal Favorite Wall Art Pieces are found in the Wonder of Trees Gallery which includes Aspen Wall Art, Birch Trees, and other Landscape Art
abstracts. Smith's favorite season to capture is Fall which comes to no surprise as one finds a variety of beautiful Fall photography prints full of yellow and blue in his gallery titled THE COLORS OF AUTUMN.
Smith sets himself apart further from other high-end gallery artists by capturing and creating rustic fine art pieces found in his Barns and Beyond Galleries as well as his ever expanding Vintage Automobiles and Nostalgic Wall Art pieces. His large wall art pieces have caught the attention of Barrett Jackson in Scottsdale Arizona as well as their classic car collectors around the world.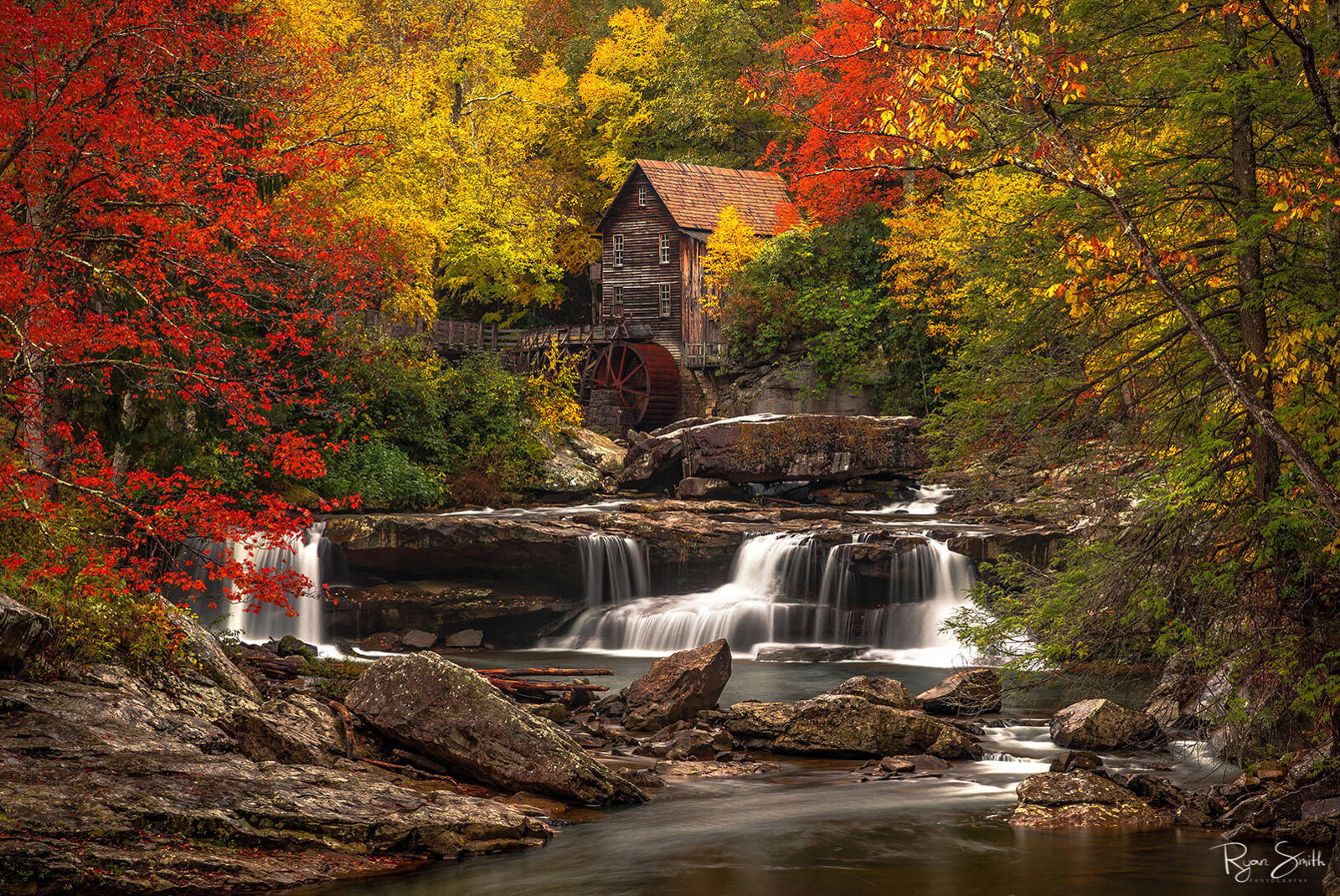 A Message From Ryan
I'm humbled to share the beauty of the outdoors with you through my visual memories of meaningful journeys and adventures. For me infusing nature into art has has a powerful therapeutic effect that brings me both joy and healing within my own journey through Life. While I love to share my art with others and have the viewer relate to nature's deeper meaning as found in each piece, bringing a smile and sharing the magic that nature has, is one of my most valued riches in Life.
While you explore the variety of pieces and bring the outside In, I encourage you to select the piece that has a special hidden meaning which lifts your spirit and creates a feeling which will bless your home and space for years to come. While I like to think I help others along the way its really nature who does all the work, and I'm simply humbled and grateful I can be a catalyst in your journey.