Kauai is home to some of the world's most beautiful beaches. From Hideaways Beach to Anini, the "Garden Island" of Hawaii is a popular destination for vacationers looking to soak up the sun and sea, and for creatives in search of the perfect ocean photography locations. Whether vacationing solo, or bringing the family along, kauai's island beaches offer something for every beachgoer. Here are some of the best choices for beachgoers to visit during their stay in Kauai.
Hideaways Beach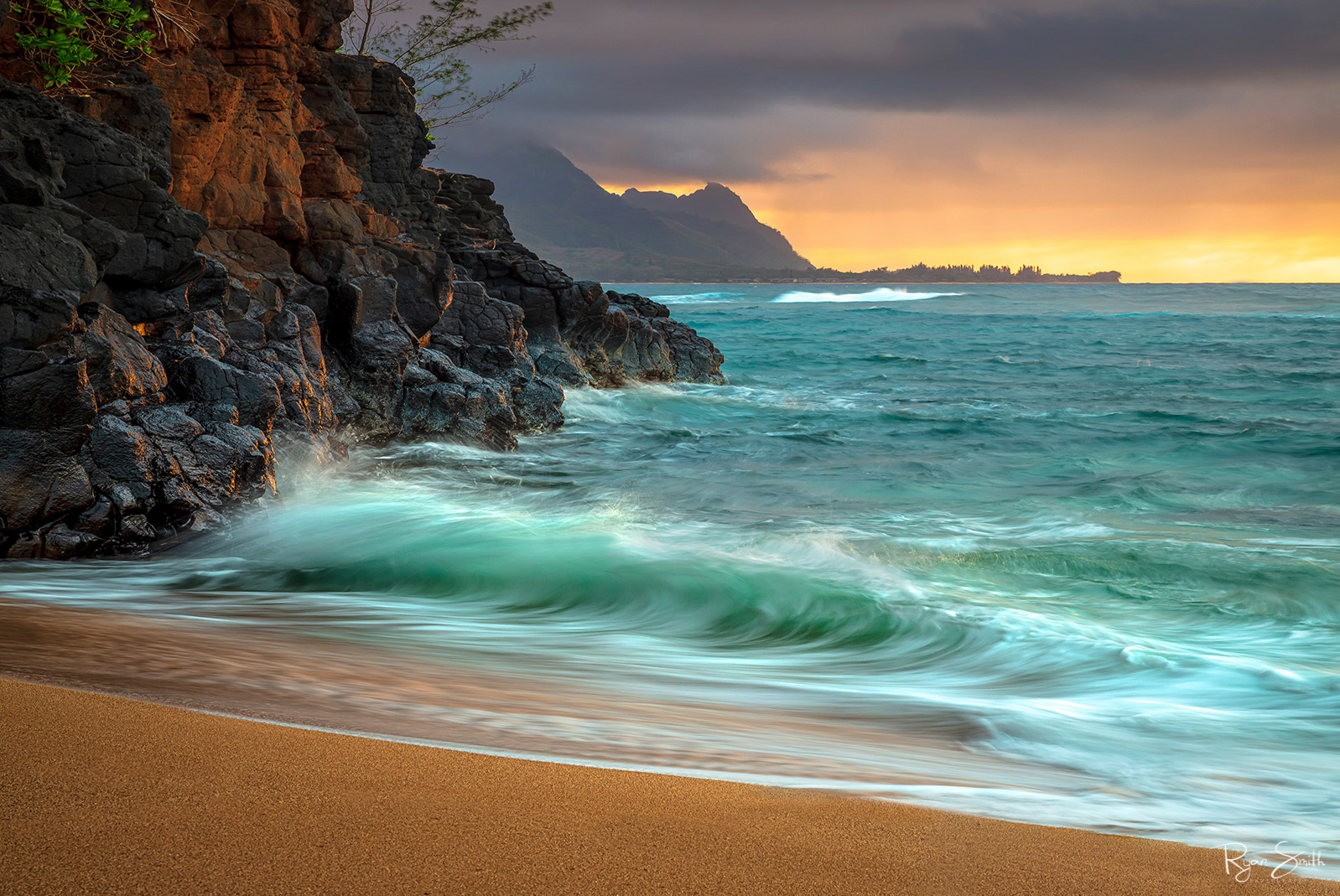 Hideaways Beach is just one of the many magical spots on Kauai. I think this may actually be where Heaven meets the Earth.This image is also available as avertical print.
Also known as Pali Ke Kua Beach, Hideaways Beach is named for its precarious position hidden at the bottom of a hillside, and is considered one of the best spots for snorkeling in Kauai. Hideaways Beach features a cozy atmosphere set away from the rest of Princeville with limited parking and no facilities on the beach.

Thanks to the secluded location, Hideaways Beach offers stunning compositions for both ocean art and photography. Curls of waves and coral reefs below are one of the biggest draws of Hideaways Beach. The hill-bottom reef provides a cozy spot for artists, photographers, and snorkeling enthusiasts to take in the beach scenery.
---
Hanalei Bay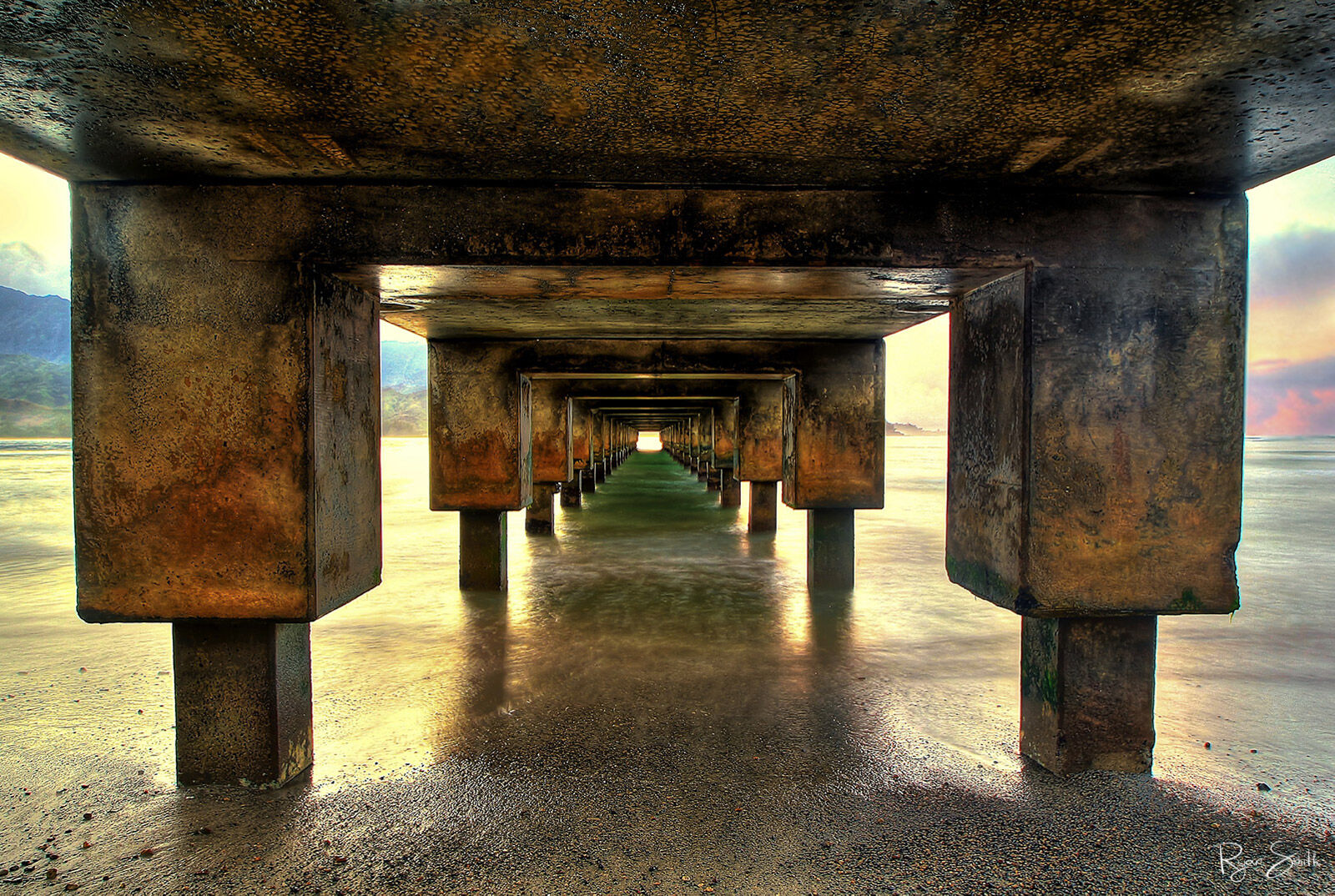 Shades of color shift and change when you're under a pier and the sun is setting. It's amazing the sense of perspective, safety, and focus it can bring to your mind.
Hanalei Bay is a popular choice for Kauai beachgoers who want to make a day out of their trip to the sand and sea. In addition to gorgeous scenery for beachgoers, Hanalei offers a wide variety of markets, restaurants and kauai galleries featuring ocean art and photography by local Kauai artists. Hanalei Bay's crescent moon-shaped beach gives a unique look to the shoreline and offers endless compositions for creating beautiful ocean photography. The shores of Hanalei Bay are a popular destination for swimmers during the summer months and a great location for surfers to catch a wave. Hanalei Bay is world-renowned for gorgeous sunsets and sunrises among the island sands.
---
Tunnels Beach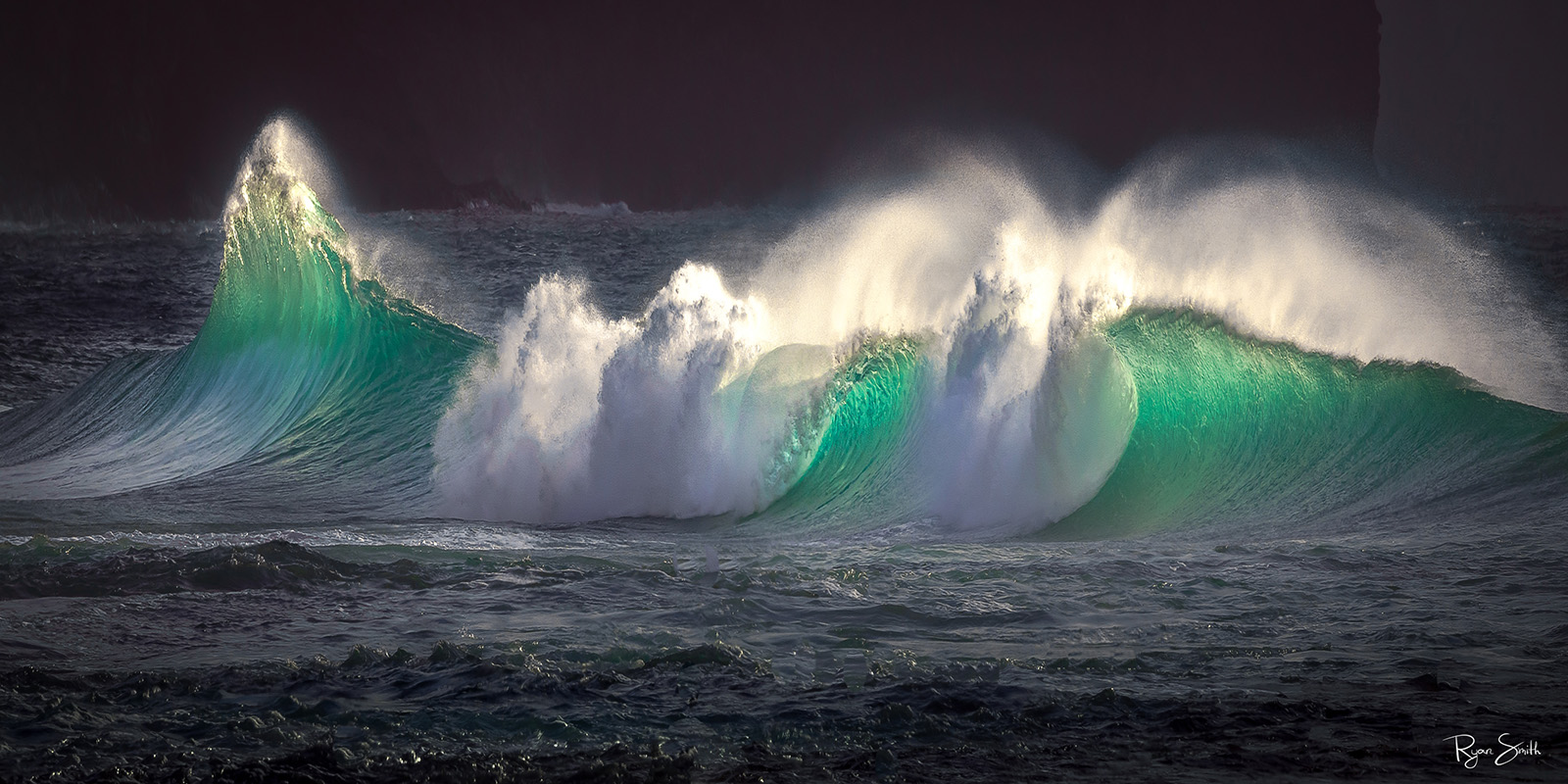 Tunnels Beach, also known as Mākua Beach spans the northwestern shore of Kauai and delights snorkeling enthusiasts with some of the island's most unique underwater sites. Beginner snorkelers will see everything from parrotfish and Moorish idols to convict tang and bluefin along the island's shores. Advanced divers can take in the breathtaking sights of underwater coral formations along Tunnels Beach. Divers may even catch a glimpse of some of the island's many underground lava tubes.
Towering at over 1000 ft. in height, the mountain of Makana stands just a stone's throw west of the beach. Tunnels Beach offers an unmatched snorkeling experience, along with plenty of beautiful Kauai landscapes and opportunities for gorgeous ocean and mountain photography.
---
Ke'e Beach
Ke'e Beach is known for explosive waves but the winds and storms on this day made for an exceptionally dramatic scene.

The pristine shores of Ke'e Beach sit near the end of Kauai Highway 560, a bit further west from Tunnels Beach. Ke'e Beach features gorgeous views of the Napali coastline and offers opportunities to learn about Kauai's island culture. A pair of sacred shrines honoring traditional Hawaiian Goddesses Pele and Laka sit near the shore of Ke'e Beach, and the island's 11-mile long Kalalau Trail offers a premier destination for hikers.
Ke'e Beach not only offers nearby attractions for beachgoers and hikers, but plenty of gorgeous Kauai landscapes for ocean photography. In addition to Ke'e Beach's beautiful sunrise and sunset views, the clear and pristine waters of the summer months create great inspiration for wave wall art.
---
Anini Beach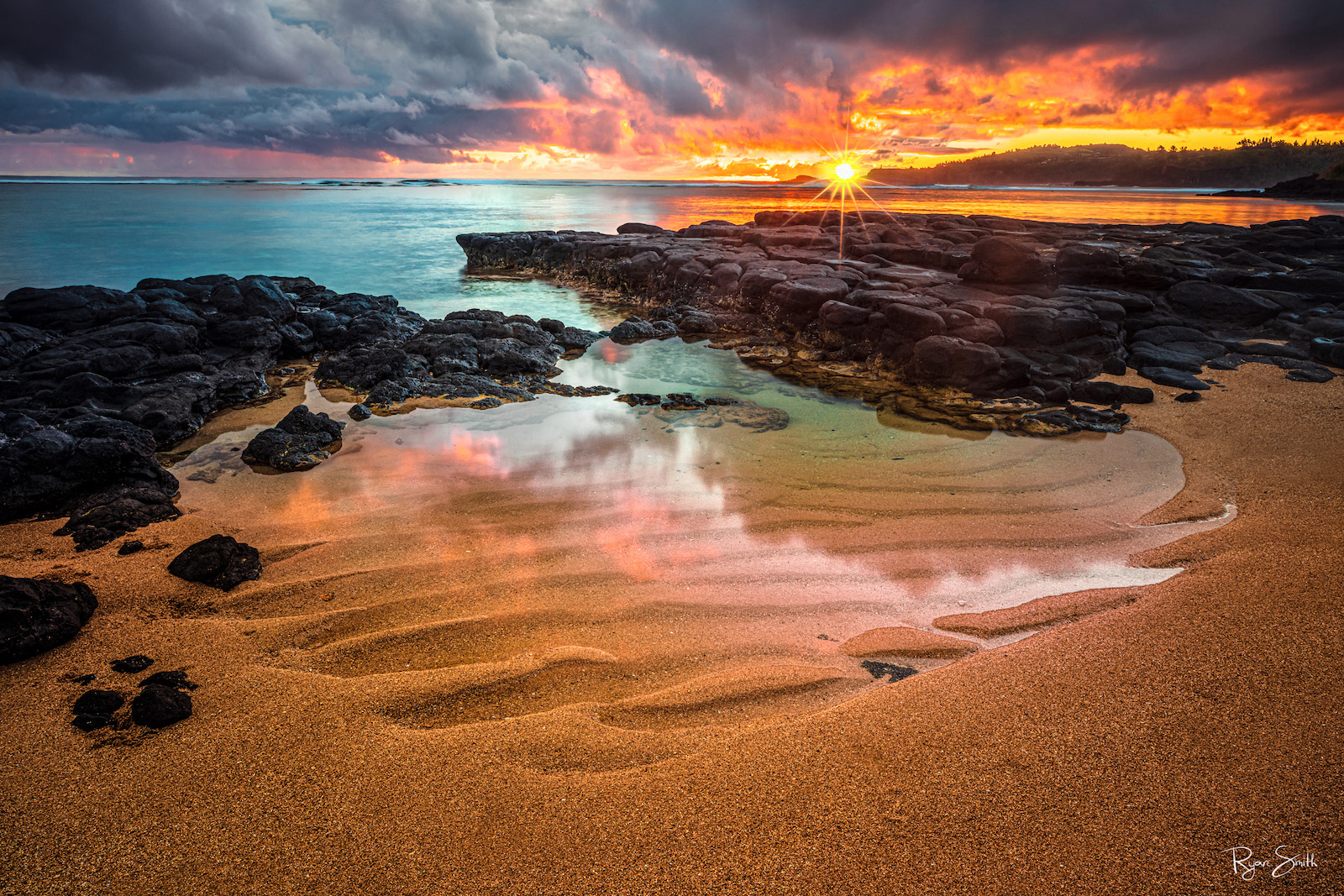 Color coordination provided by Mother Nature in this exquisite sunset at Kauai North Shore.
Due to the natural safety of it's shores for younger swimmers and beachgoers, Anini is a popular beach for families visiting Kauai. Even during winter, the island's long reef prevents big waves from hitting the shores of Anini providing safer conditions for smaller swimmers. The sandy shores of Anini also provide plenty of grassy areas for picnicking with the family, as well as campgrounds with bathroom facilities and showers nearby.
While Anini's reef doesn't make it a first choice for surfers, artists and photographers shouldn't miss out on the prime opportunities for ocean photography. The calmer waters around Anini provide gorgeous views for ocean photography, as well as offer a slower and more relaxed vibe due to its location off the island's major northern highway.
---
Beautiful Beach Photography for Sale
Beautiful tide pool on the island of Kauai is where royalty went to relax, relive stress, and enjoy the views.
Ryan Smith Fine Art offers an array of gorgeous beach photography for sale with some of Kauai's most stunning locations represented. From the cozy shores of Hideaways Beach to breathtaking views of the Napali Coast, Ryan has captured some of the most stunning Kauai landscapes in his art and ocean photography.