KAUAI FINE ART PRINTS

Kauai, Hawaii is one of the most majestic sites in the American landscape. The island is popular with nature enthusiasts, photographers, artists of all specialties, and it's easy to see why. This location truly has it all.

Geologically speaking, Kauai is the oldest of the Hawaiian islands, which has created the perfect combination of environments and landscapes to enjoy. Kauai is known for its beautiful golden beaches, white sands and colorful waters. A morning sunrise or sunset captured on the shore produces beautiful Island Art worthy for hanging in any space. Hideaways Beach is a definite favorite island stop and some of the best wave photography in the islands is along Kauai's Napali Coast and Ke'e Beach.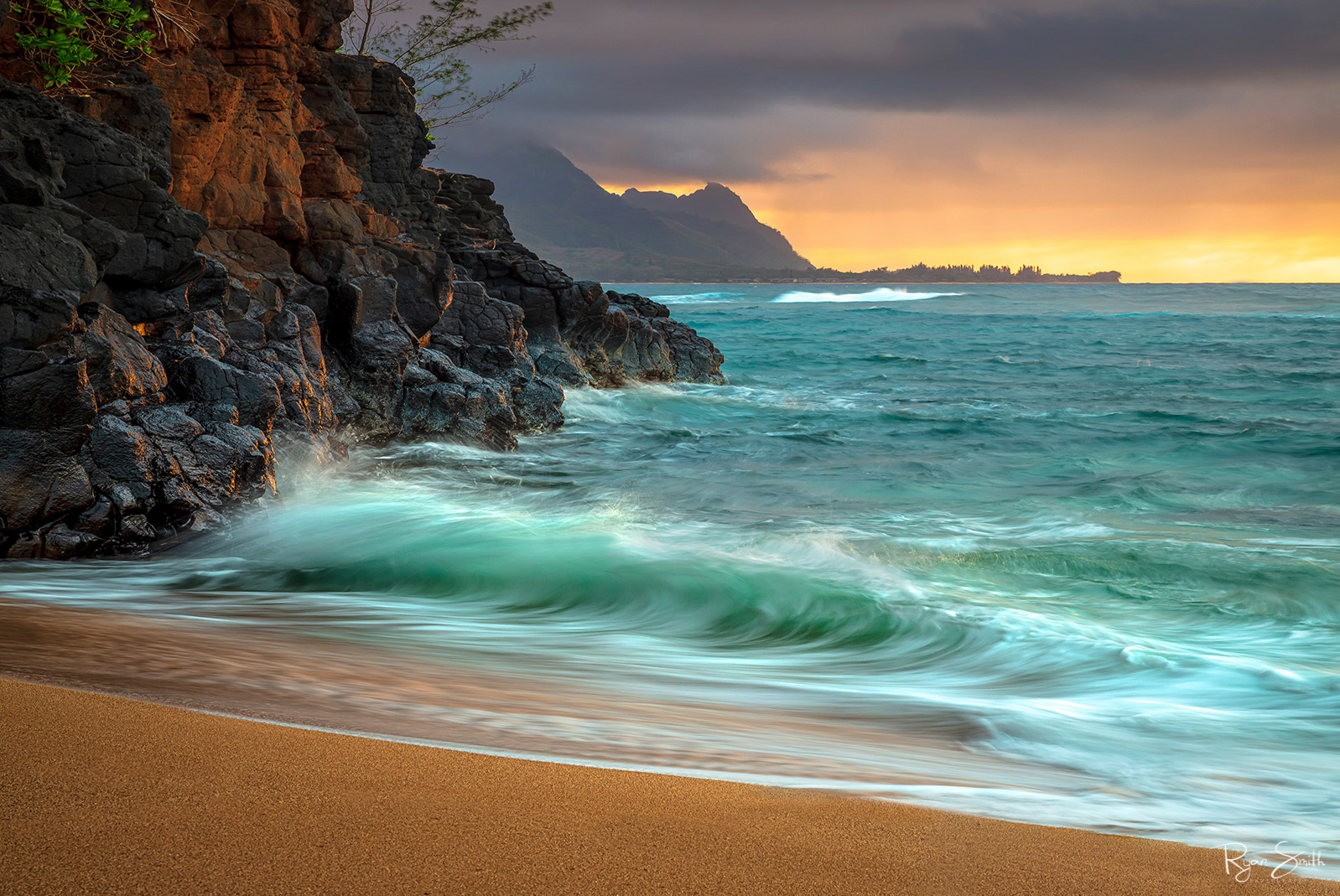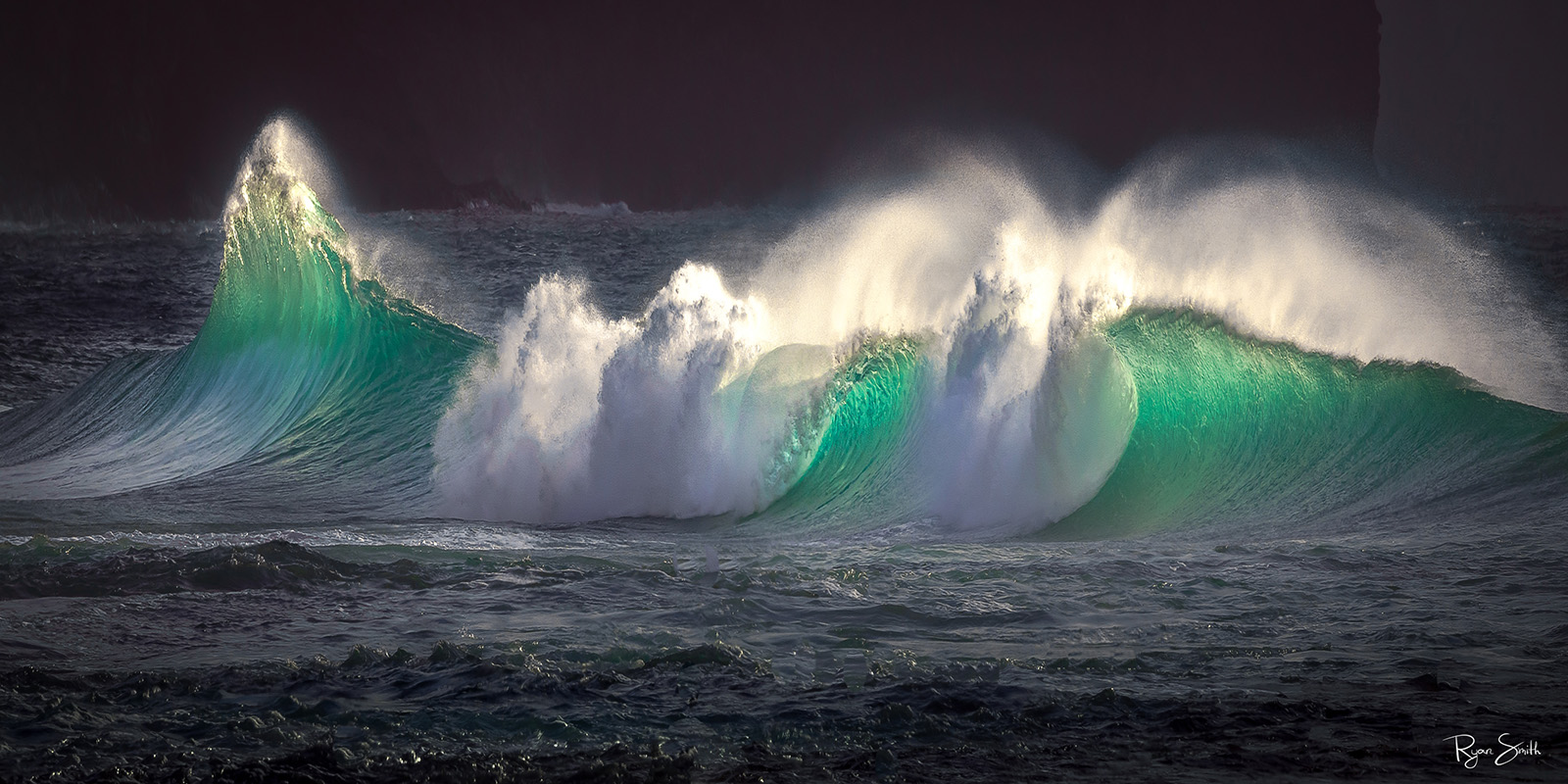 Rainforest hikes, such as the trail through the Mount Waialeale Rainforest, The Awa'awapuhi trail, Kalepa Trail or my very favorite, The Kalalau Lookout Trail offer chances to capture Kauai nature photography unlike any other. The plethora of beautiful plants and animals can make exceptional subjects for island art as well. Images such as these make for beautiful scenery and great "pops" of color and Artistic Trees in rooms that may feel stagnant or otherwise bland. It's no wonder Kauai Prints are a top choice among collectors, interior designers, and homeowners alike. One can't ignore the island piers which are as beautiful underneath as they are above. My favorite...The Hanalei Pier, a popular Pier Print perfect for Fine Art.

Bring Kauai into Your Home
If you're thinking of featuring Kauai wall art in your home, consider a cliffside image. The sheer drops, of the Napali Coast peppered by lush foliage and colorful rocks, create stunning patterns that look grand at any size and scale.The Cathedrals overlooking Honopu Beach within the Na Pali Coast State Wilderness Park is a sight worth taking in.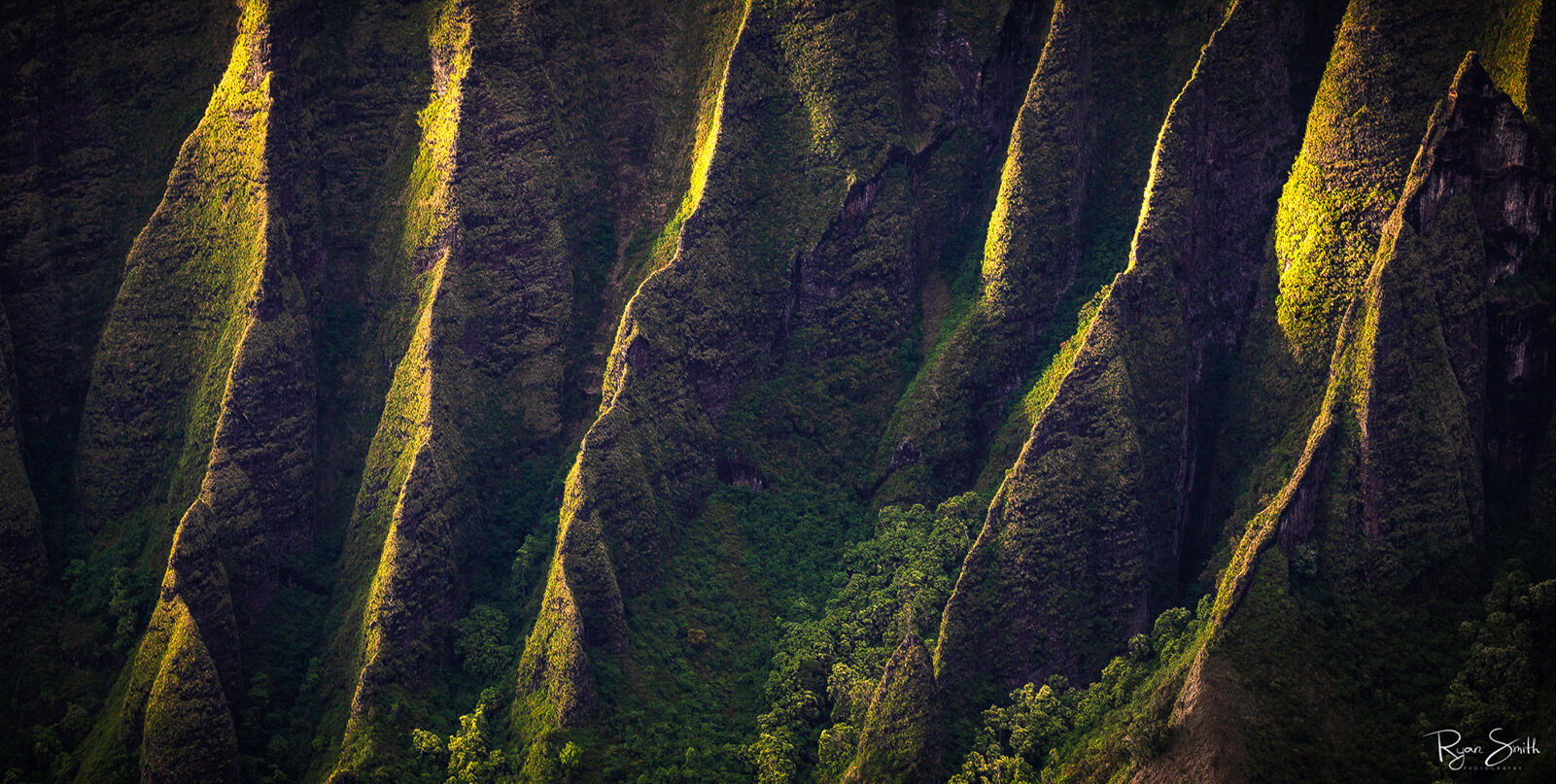 Kauai fine art photography can also spotlight the desert climate present on different parts of the island. The West Side, in particular, holds many beautiful and unique plants that thrive in the dry heat as well as beautiful beaches and colorful water. You may choose to place a desert landscape in a room already enveloped in earth tones, as a continuance of that mood.
Queens Bath, Anini Beach, and Moloa'a Beach on the North Shore are equally worthy of Kauai Wall Art Prints as well. If any of these ideas catch your eye, or you're considering starting your own Kauai art gallery, visit Ryan Smith Fine Art . My work uses only high-quality materials and superior processes to create prints that seem to come right off the wall. Right now, shots from Kauai are among the most popular prints, so you can bring the beauty and wonder of this fantastic island into your own home, office, or public space.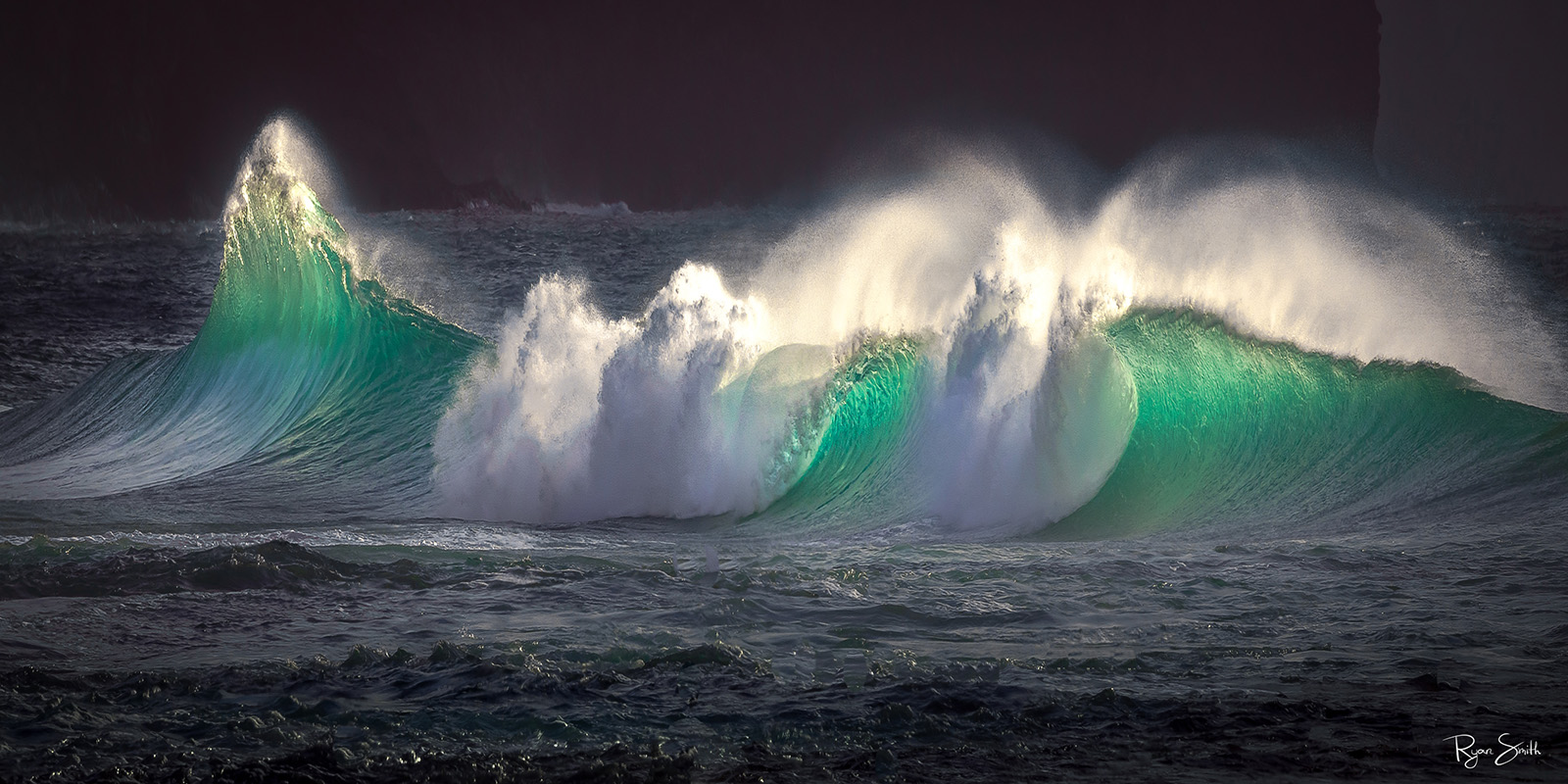 My printing method whether Luxury Metal Fine Floats, or HD Acrylic Face Mounts ensures that your favorite Kauai prints stay just as radiant on your wall as they are on screen, so you can enjoy them for years to come. Have more questions or a professional inquiry? Let's chat!