Purchasing fine art and wall art is an investment, and the right materials are necessary to make a high quality image stand out, and become the focal point of your space. Many factors come into consideration when choosing a piece of fine art or fine art photography especially Landscape Nature Photography ...does it match my style and decor, how will it look on my wall, how will it fit into the allotted space? However, the first, and most important choice is should I select Signature Series HD Acrylic or Luxury Metal?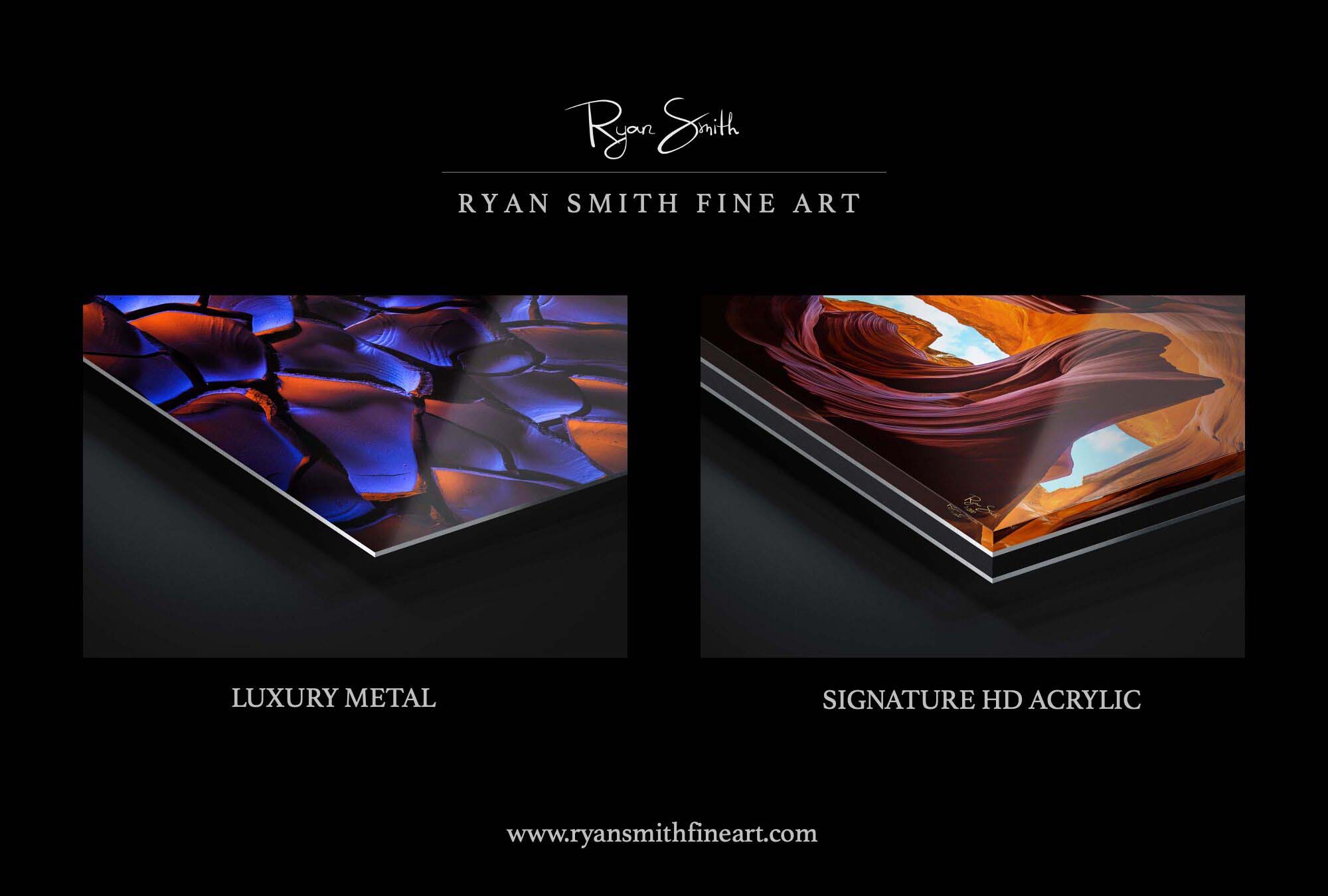 High End Fine Art Is All About The Details!!
When choosing intricately crafted fine wall art, the level of detail should be your first and foremost consideration. As such, it is important to educate one's self on how the different print processes can highlight the image's finer details.

The Signature HD Acrylic and Luxury Metal have different attributes to consider, such as detail, versatility and durability of the print, as well as cost. While Signature HD Acrylic Prints and Luxury Metal offer similar levels of viewable quality, the acrylic print and printing process adds detail, depth, the most accurate representation of color and a bit of elegance to your favorite piece of fine art photography.
Whether you're looking for the perfect pieces showcasing Colorado Mountain Photos, Wave Art from Hawaii, or Prints of Scripps Pier in La Jolla, significant differences come into play when you evaluate the versatility and appearance of a fine art piece. Acrylic Wall Prints generally offer a larger size option than their metal counterparts, topping out at 60" x 120" per single piece versus a 48 x 96 limitation for metal prints. While HD acrylic prints tend to offer a larger, "collector worthy piece of art", Luxury Metal Prints offer a wider variety of less reflective surfaces (per request) and are slightly more economically priced vs their acrylic counterparts. ( Art on a budget )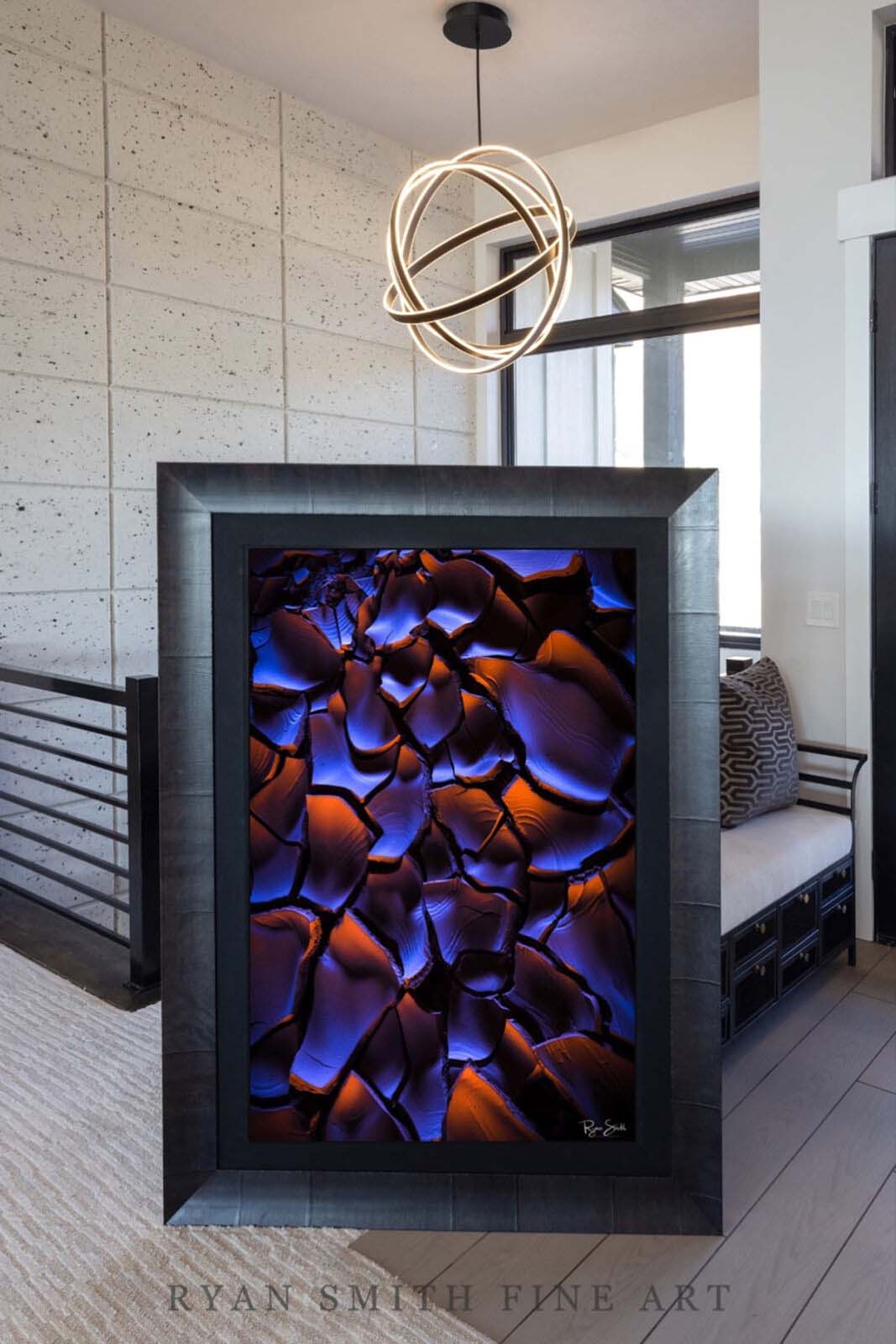 Signature Series HD Acrylic Prints
The hands on HD Acrylic printing process offers the highest level of quality, detail and elegance available. Showcasing details within Nature Photography, those details matter. Much more so than with Fine Art Canvas, a trend that has been fading out in the Fine Art Market. The process in creating High End Acrylics is much more intricate and meticulous than one may realize. Therefore, these gallery quality fine art prints once popularized by Peter Lik are featured in prestigious art galleries such as in Las Vegas Galleries, New York Galleries and many around the world. Signature Series HD Acrylics sets the benchmark for fine art photography printing.
Offering the highest standard in photographic image display, this process creates an incomparable 3D effect, allowing details to appear as though they are standing out from the surface of the print. The acrylic printing process uses a high end photo paper applied to an adhesive medium. The photograph is then encased within several layers of optical grade acrylic. The fine art pieces then go through a process of polishing the edges to reflect a high end look even from the sides. Different options of acrylic can be used to reduce reflections and make the piece of wall art more resistant to wear and tear creating a more vivid and longer lasting luxury art print. Ask us about TrueLife Acrylics. ( Glare Free Acrylic ) Aside from the image encased between acrylic layers, these hand polished fine art pieces are considered works of art on their own as commonly found and shown at Lik Galleries.
Highest level of detail & accurate color representation available.
Incredible 3D Depth & Dimensionality
Greatest luminosity of any print medium ( Backlit Appearance )
The acrylic printing process offers unsurpassed detail and ability to hold highlights, superior shadow luminosity and details, as well as radiant glowing response under lighting with brilliant colors that will last over 120 years.
Signature Series Fine Art Prints are set behind 1/8th inch acrylic glass, and come ready to hang, with a contemporary float mount.
Signed by the Artist and Numbered with Limited Edition runs of 200
Option of Italian Roma Framing available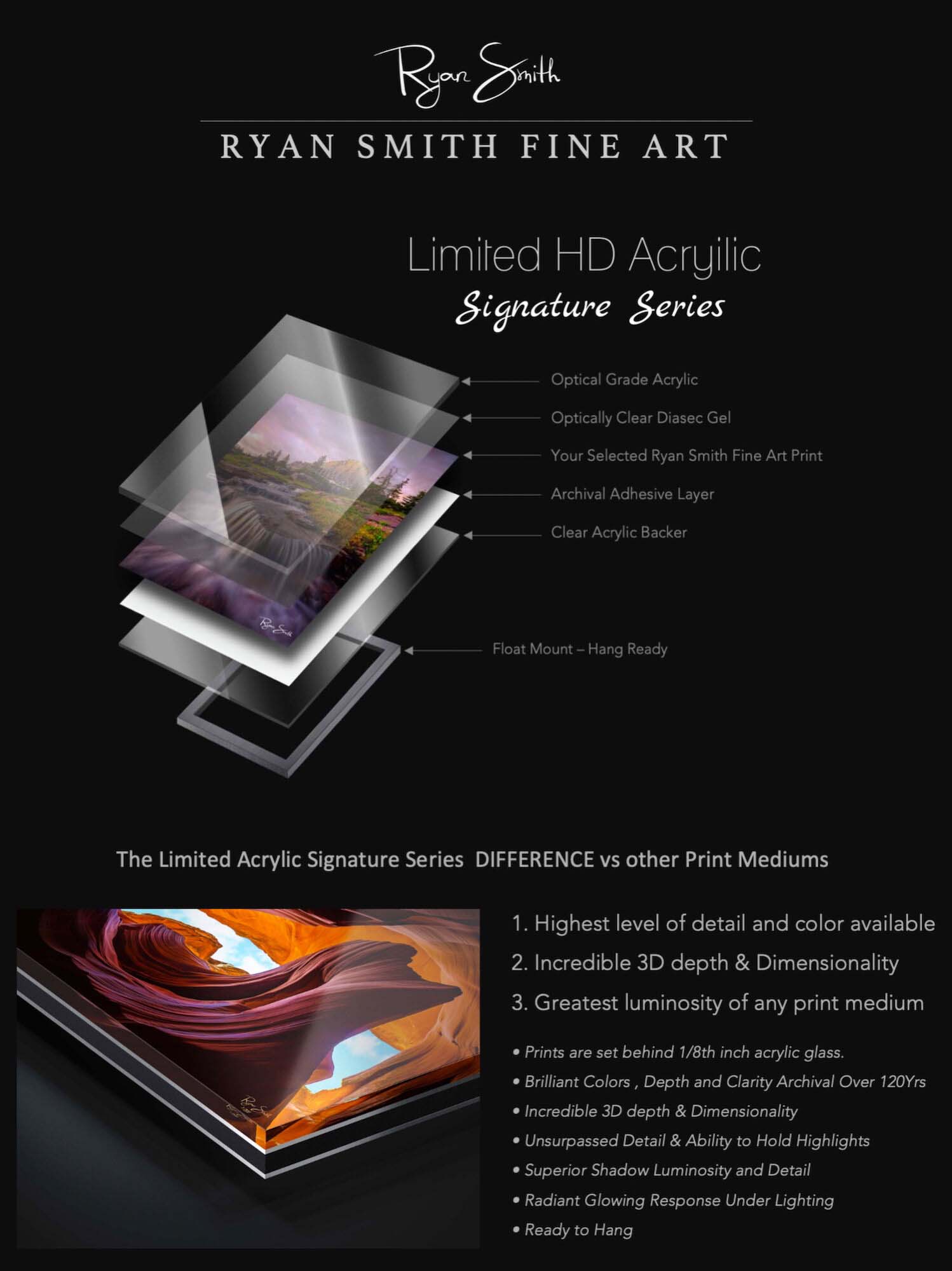 Luxury Metal Prints
Taking full advantage, we use the world's leading manufacturer of high-definition sublimation photo panels. The combination of color brilliance, superior durability and archival qualities makes Luxury Metals a great choice for image reproduction. Using a dye sublimation process, these high definition durable photo panels will preserve images for generations to come. Instead of printing images directly on a surface, which may scratch easily, the image is infused into the coating to provide permanent protection. Metal prints endure the test of time!! While photo papers have fantastic image stability, Xenon light stability testing results show that the image stability of metal prints is 2 to 4 times the image stability of traditional silver based photo papers. The metal printing process uses a dye-sublimation technique, where the image is infused into surface of the metal using a heat press. This process results in the creation of art placed directly on metal, which is more durable (and heavier) due to its metal backing.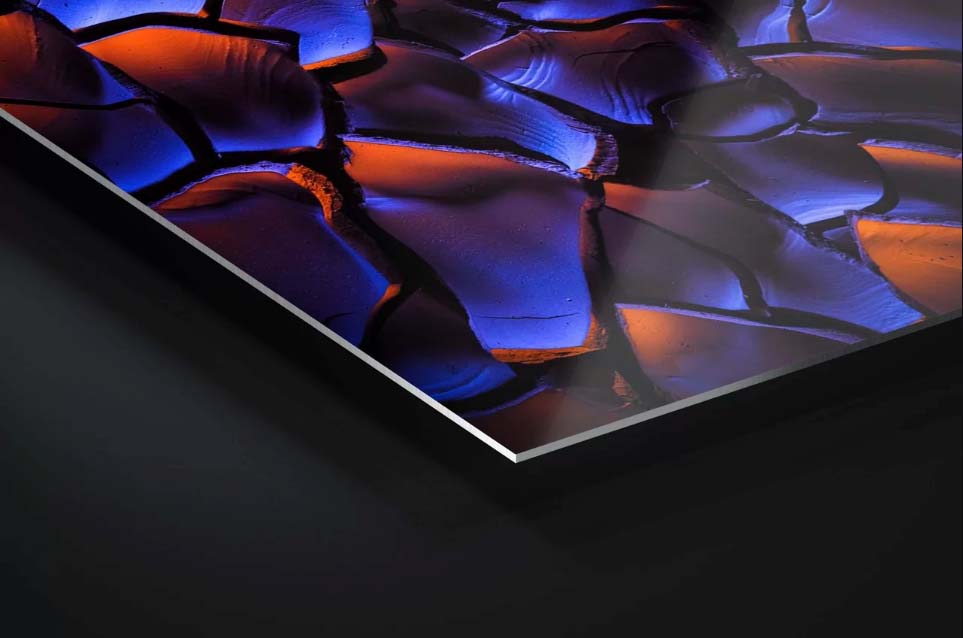 Durability & Cost
Durability is an essential factor to consider when commissioning a piece of luxury art for your home. The metal printing process offers a more water resistant print making this a popular choice for garages and outdoor spaces where they are more likely to be exposed to the elements, and in healthcare facilities where chemical disinfectants are essential.
While acrylics can be more sensitive to the elements, and less durable, they do block UV rays from reaching the pigments, leading to a longer lasting image. Archival quality if extremely important if you intend a piece of art to span multiple generations. The acrylic printing process offers greater archival protection and a museum quality image.

As with any investment, cost will always be a factor when choosing a piece of fine wall art. The cost difference between metal and acrylic prints can be significant, so it's important to weigh the value against the aforementioned factors.
While both HD acrylic and Luxury metals are far superior options to canvas, acrylic prints generally come with a higher price tag due to the multi-level intense printing process, and resulting archival quality print. Metal prints offer a more budget friendly option, and make a stunning centerpiece for your home or office space.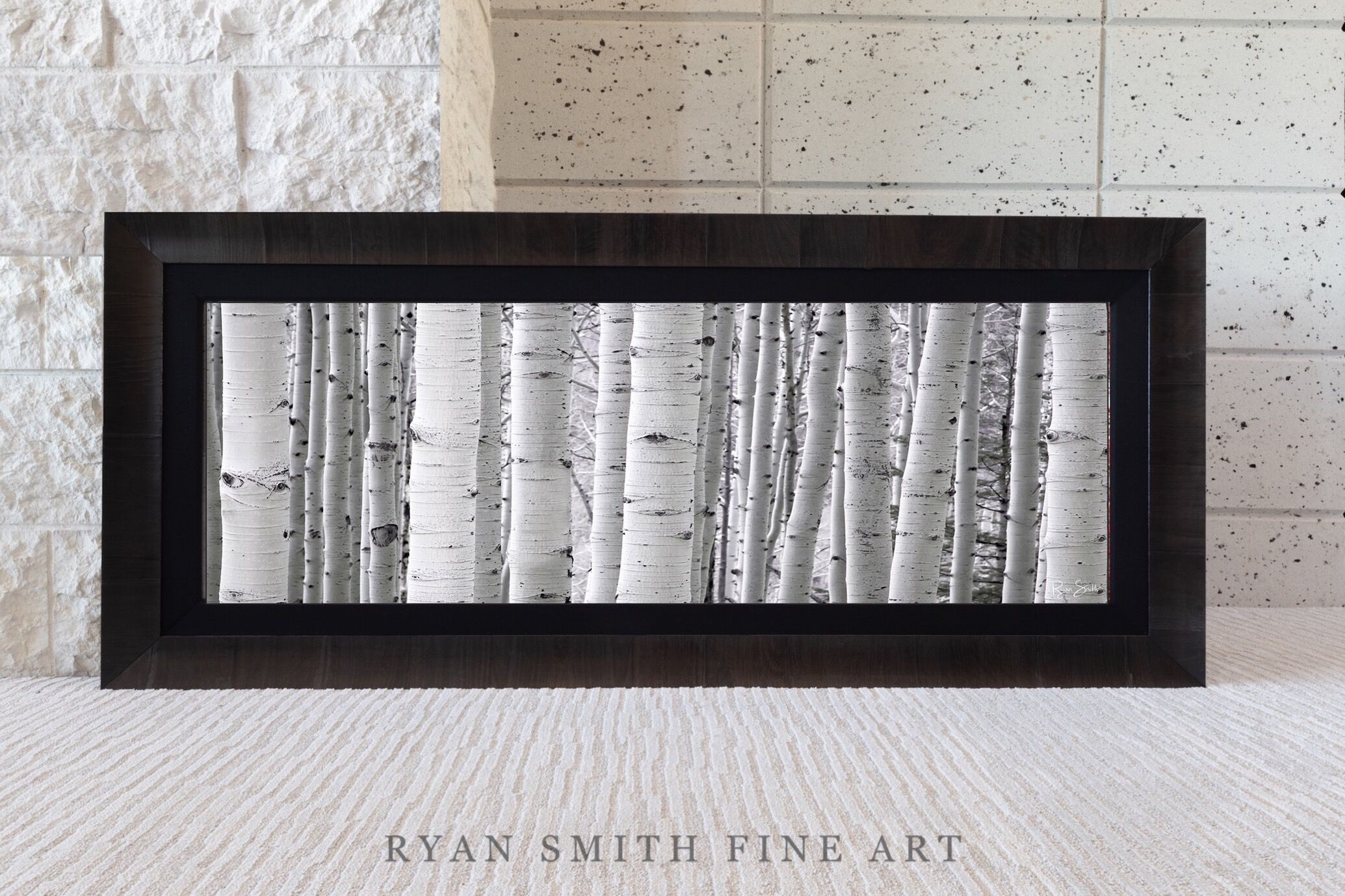 So, Which Do I Choose....Acrylic or Metal??
When investing in a luxury fine art print, it is important to consider all of the factors mentioned above. Luxury Metal Photo Prints are a more economically priced option , and perfect for spaces that are exposed to harsher conditions. Meanwhile, HD Acrylic prints offer an archival, high end museum quality print signed and limited to runs of 200 that will be the focal point of your space and span multiple generations.
---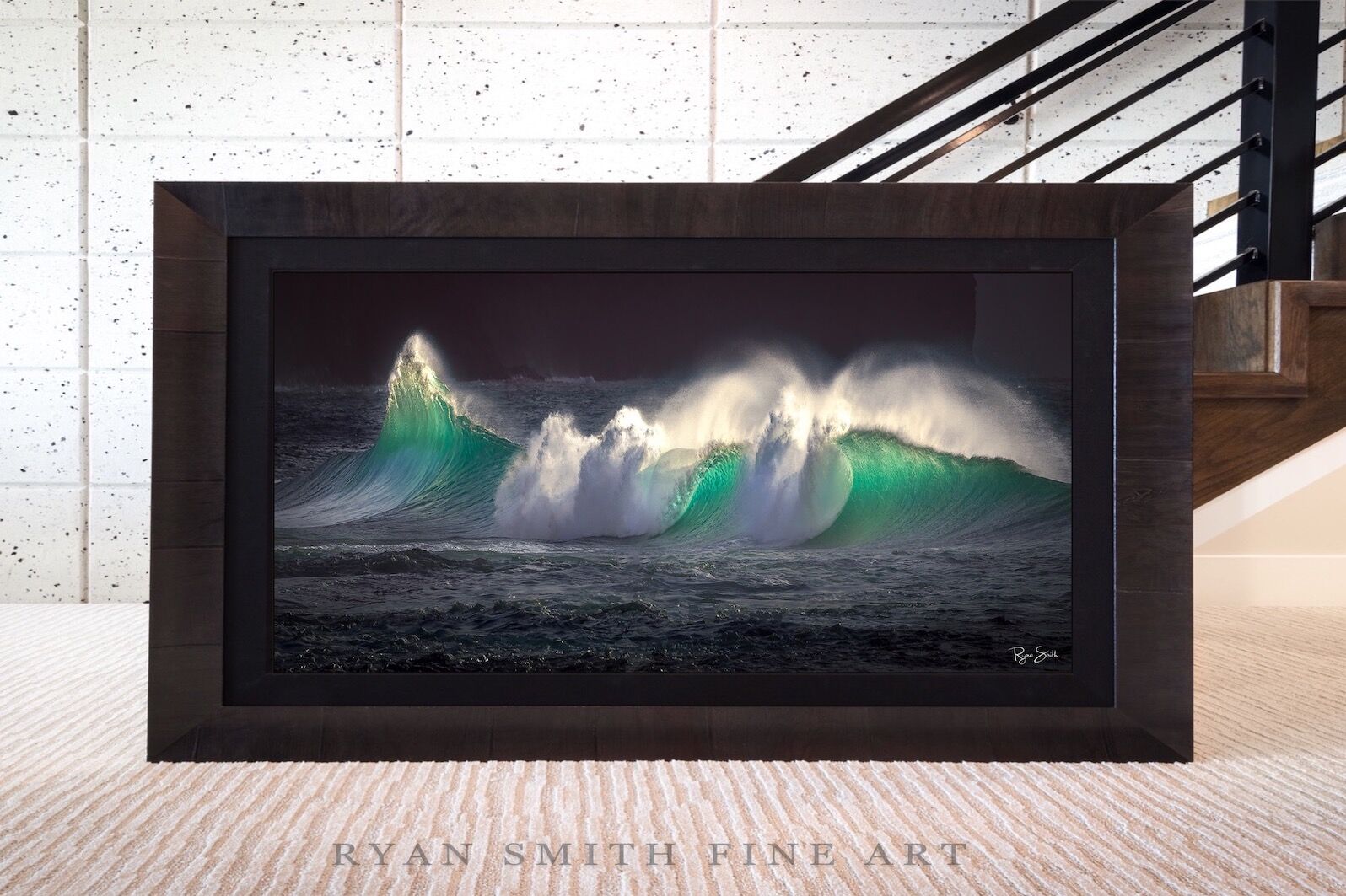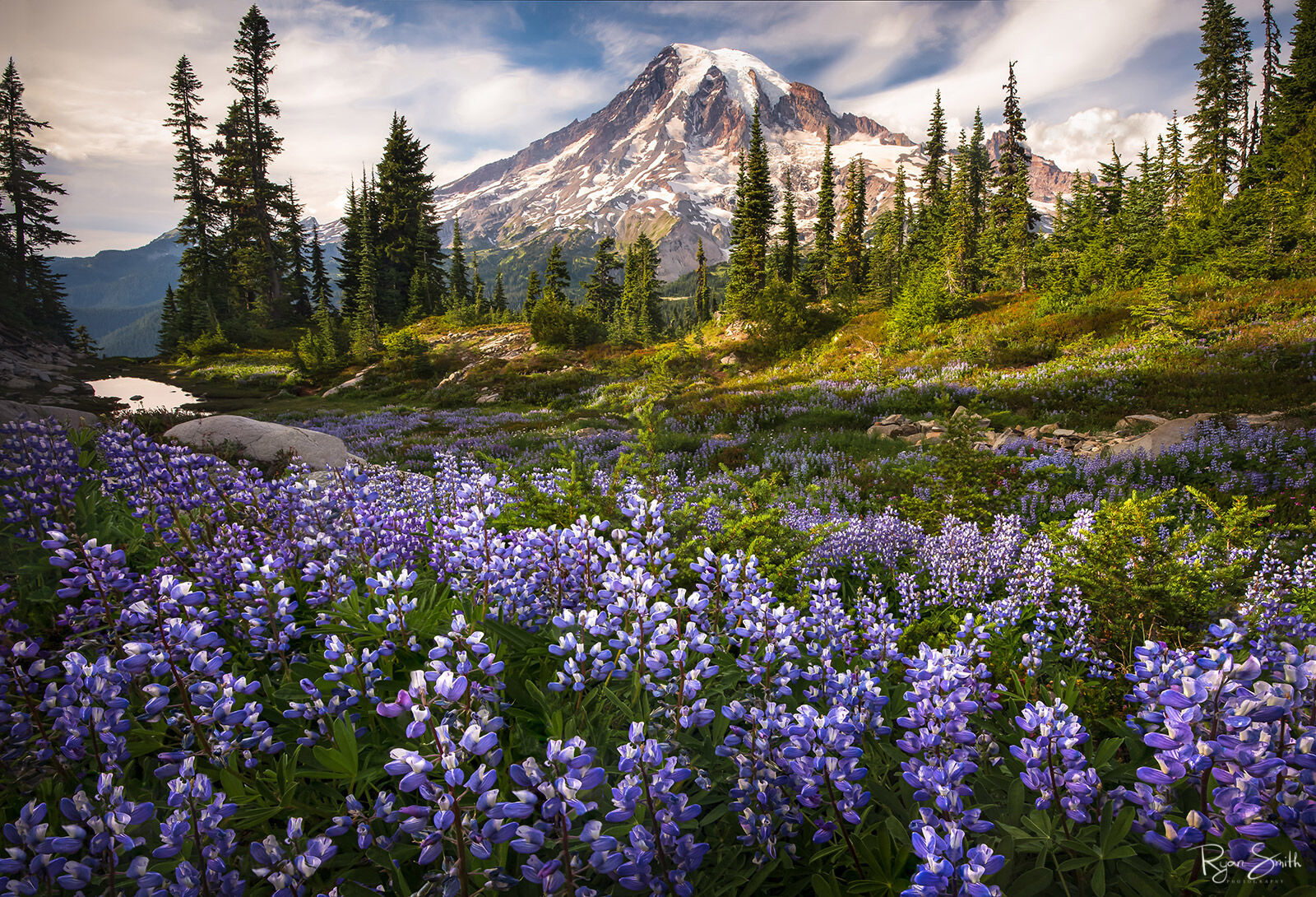 Explore the Galleries
No need to search for Art Galleries Near me. Ryan Smith Fine Art Offers Wall Art Decor online!