The 2023 Barrett Jackson Auto Auction in Scottsdale, Arizona showcased hundreds of vintage and classic cars auctioned at big-ticket values. This year's Scottsdale auction event saw over $190 million in vehicle sales at one of Arizona's premiere auto auctions. Beautiful vehicles and fine art sold to plenty of happy paying customers. Here is your ultimate recap guide to the Barrett Jackson Auto Auction Scottsdale 2023.

Automotive Success in Scottsdale
Held over nine days in January, the highly acclaimed Barrett-Jackson Collector Car Event returned to Scottsdale, Arizona, with plenty of high-budget automobiles up for auction. The top slot in this year's auction went to a gray Ferrari F40 with a staggering price tag of $2.75 million. Several other collector automobiles surpassed the million dollar threshold, including a 2005 Porsche Carrera GT and a 2019 Ford GT.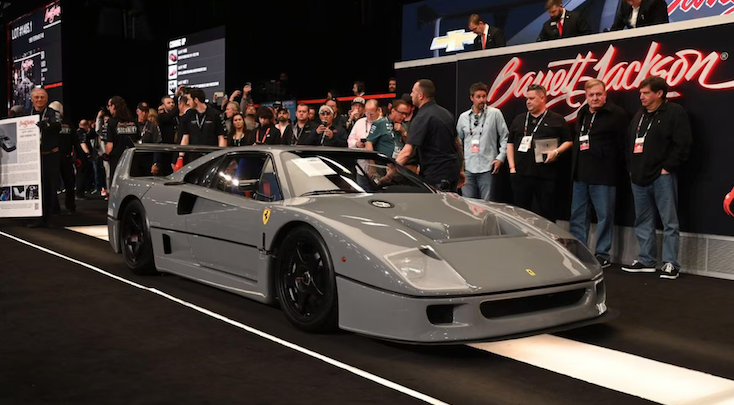 Many classic cars made their way across the auction floor, including a 1966 Shelby Group II Mustang and a 1967 Chevy Corvette. The 2023 Barrett Jackson Scottsdale auction saw a 1969 Pontiac Firebird win the prestigious Ultimate Best in Show, featuring a 482 twin-turbo Butler Performance Pontiac crate engine and T56 6-speed transmission. Newer Barrett Jackson cars for sale were also a highlight of the event, with charitable auctions featuring many brand new models.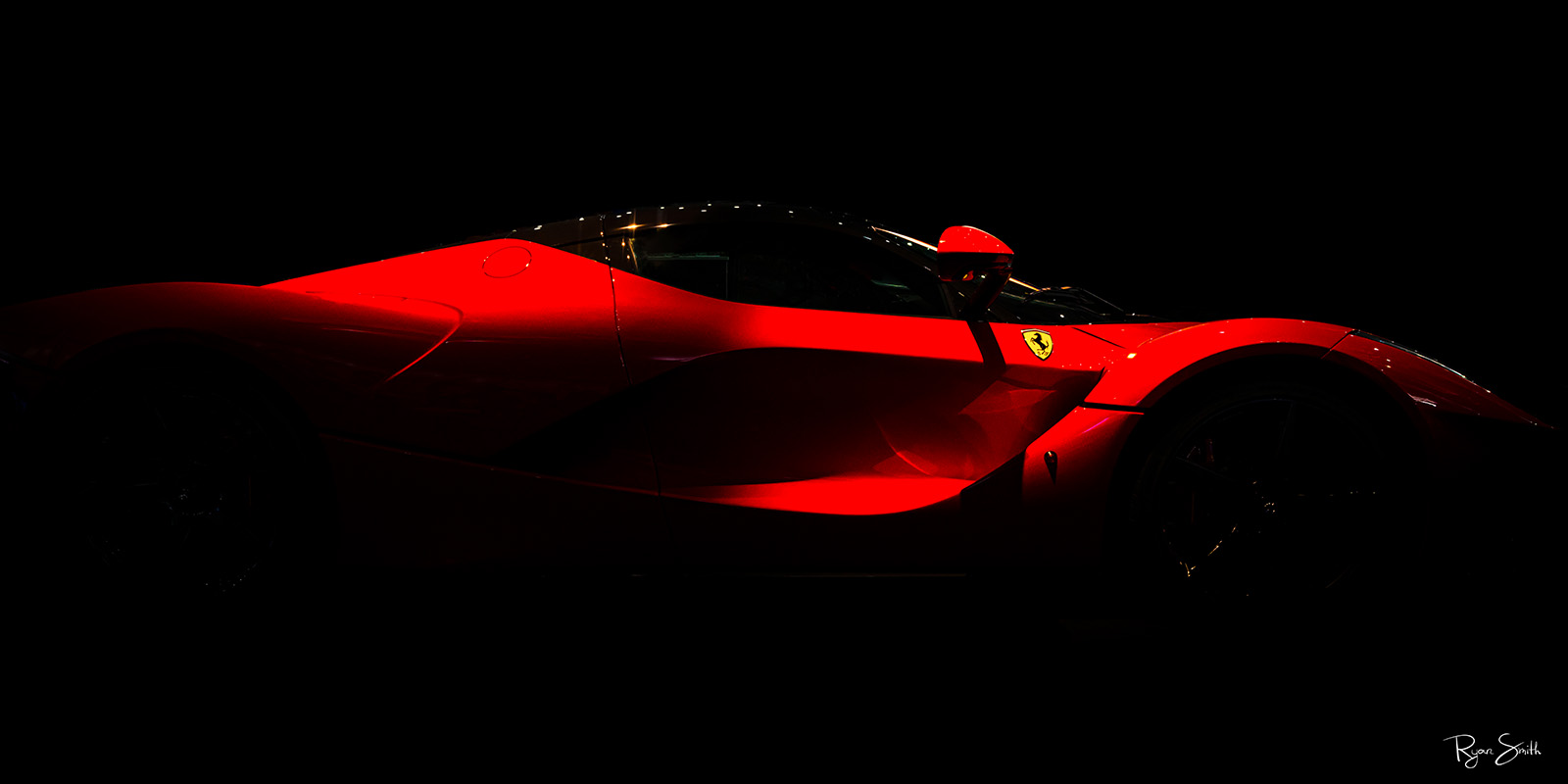 First production models of the 2024 Ford Mustang GT and 2024 GMC Hummer EV Edition 1 were both hits on the auction floor, selling for $490,000 and $565,000, respectively. Proceeds from the Mustang went to research for Type 1 diabetes, while the Hummer benefited Tread Lightly, a nonprofit organization focused on responsible off-roading.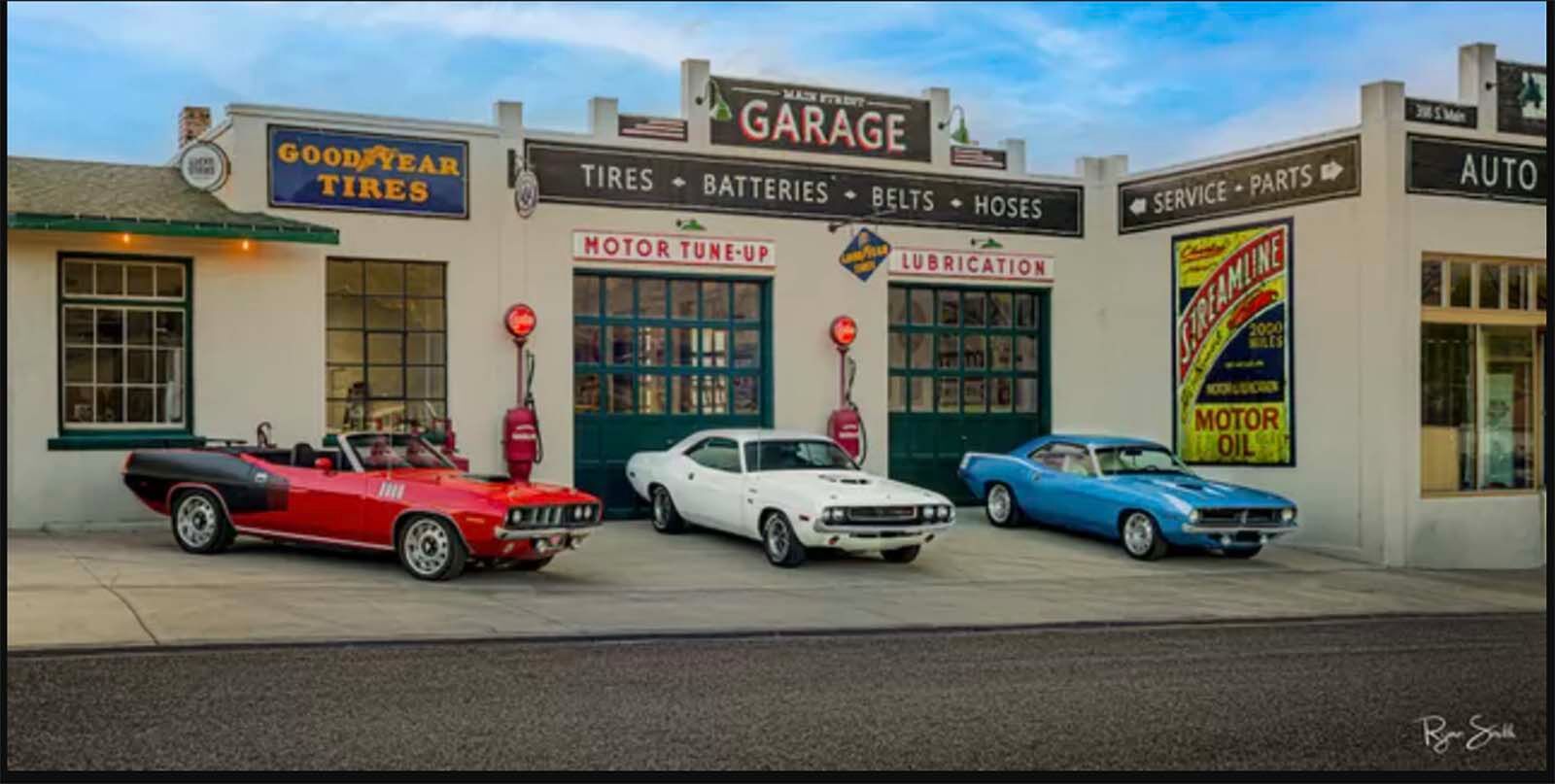 A perfect line-up of 1950's Chevy trucks titled "Chevy Nights" drew in the crowds to Ryan Smith Fine Art. Highlighted amongst the three restored Chevy trucks is a NAPCO 4x4 Original.




RYAN SMITH FINE ART
Success at Barrett Jackson Scottsdale
With plenty of big-ticket automobiles and dream vehicles changing hands throughout the event, Ryan Smith Fine Art also saw successful Barrett-Jackson sales throughout the nine day long auction. With a selection of over 50 large automobile and nature-themed fine art pieces on display, Ryan Smith's Vintage Automotive Collection was a popular choice for many auction goers. Ryan Smith's art turned out to be a Barrett Jackson favorite, with over 40 large fine art pieces finding new homes throughout the weekend. His one-of-a-kind art pieces featuring rare, vintage cars set alongside stunning backdrops were the perfect choice for automotive enthusiasts taking in the sites and sounds of Barrett Jackson Scottsdale.


RYAN SMITH FINE ART
Barrett Jackson Best Sellers
Automotive fine art was a Barrett Jackson favorite for auction-goers visiting the Ryan Smith Fine Art gallery at the automotive auction. Corvette lovers were taken by HD acrylic and luxury metal prints like the American Dream, featuring a trio of stylish vintage Corvettes. Set against the backdrop of Utah's historic Conoco filling station, while Chevy Nights was a popular choice for Chevy Fans attending the auction. Others, like Mopar Cudas Garage, were among the highlights of the Barrett Jackson Scottsdale gallery.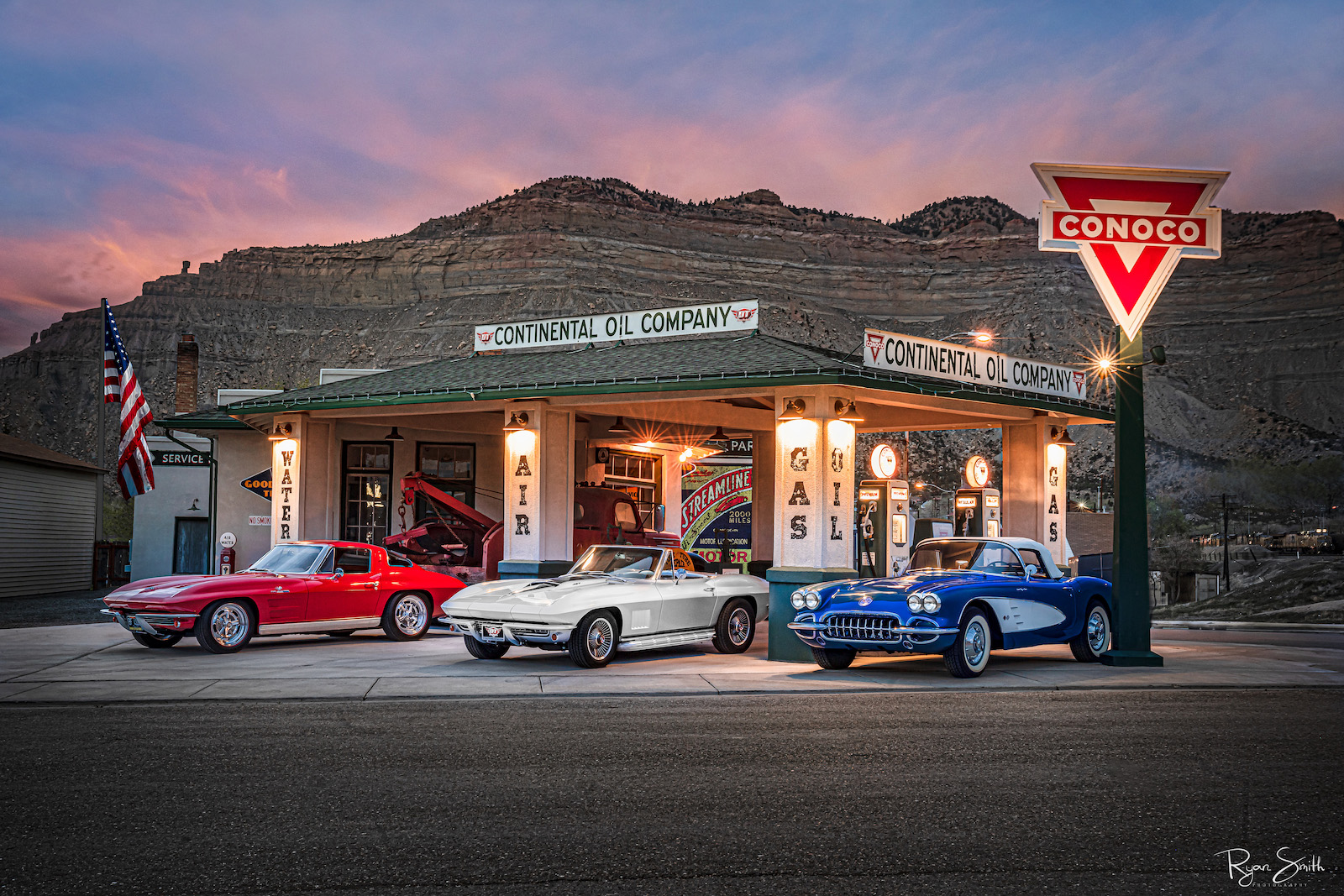 Rare 1963 Red Corvette Sting Ray Split-Window Coupe, Beautiful 1967 Silver White Corvette 427 Convertible Mint Condition,1958 Blue & White Convertible Corvette 327 Fuel Injected.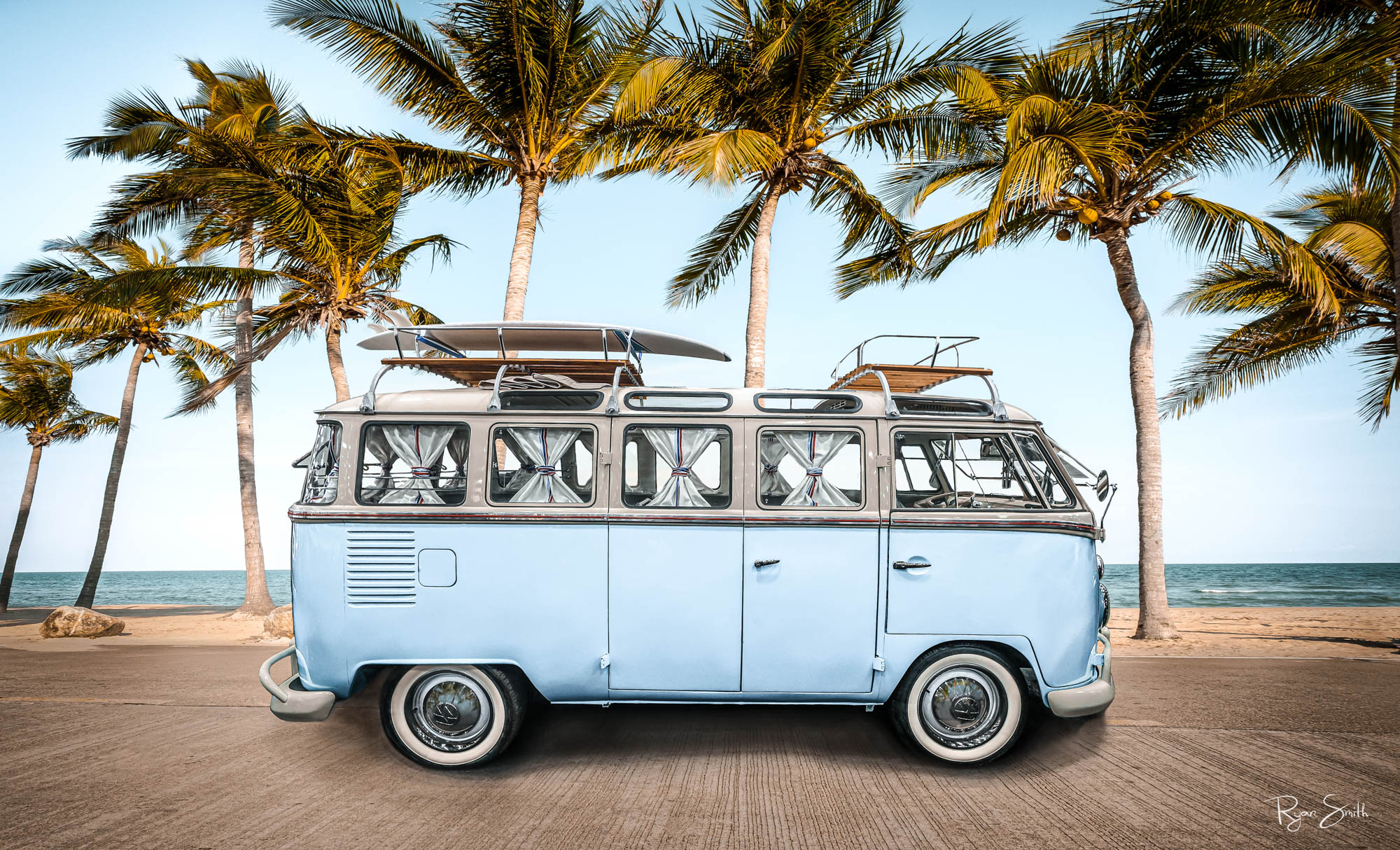 One of the New Pieces in Ryan's Scottsdale Fine Art Gallery included this 16 window VW Bus called "SURFS UP"


SCOTTSDALE FINE ART GALLERY

Nature-themed artwork was also popular with attendees of Barrett Jackson Scottsdale. Some of the breathtaking Arizona landscapes purchased in large format, included Sacred Colors of Page's Antelope Canyon, and Arizona Glow which brings together the stunning scenery of the Superstition Mountains just east of Scottsdale. Utah's Lake Powell was also a popular piece, with Reflection Canyon capturing the picturesque beauty of one of the many curvy canyons on the lake.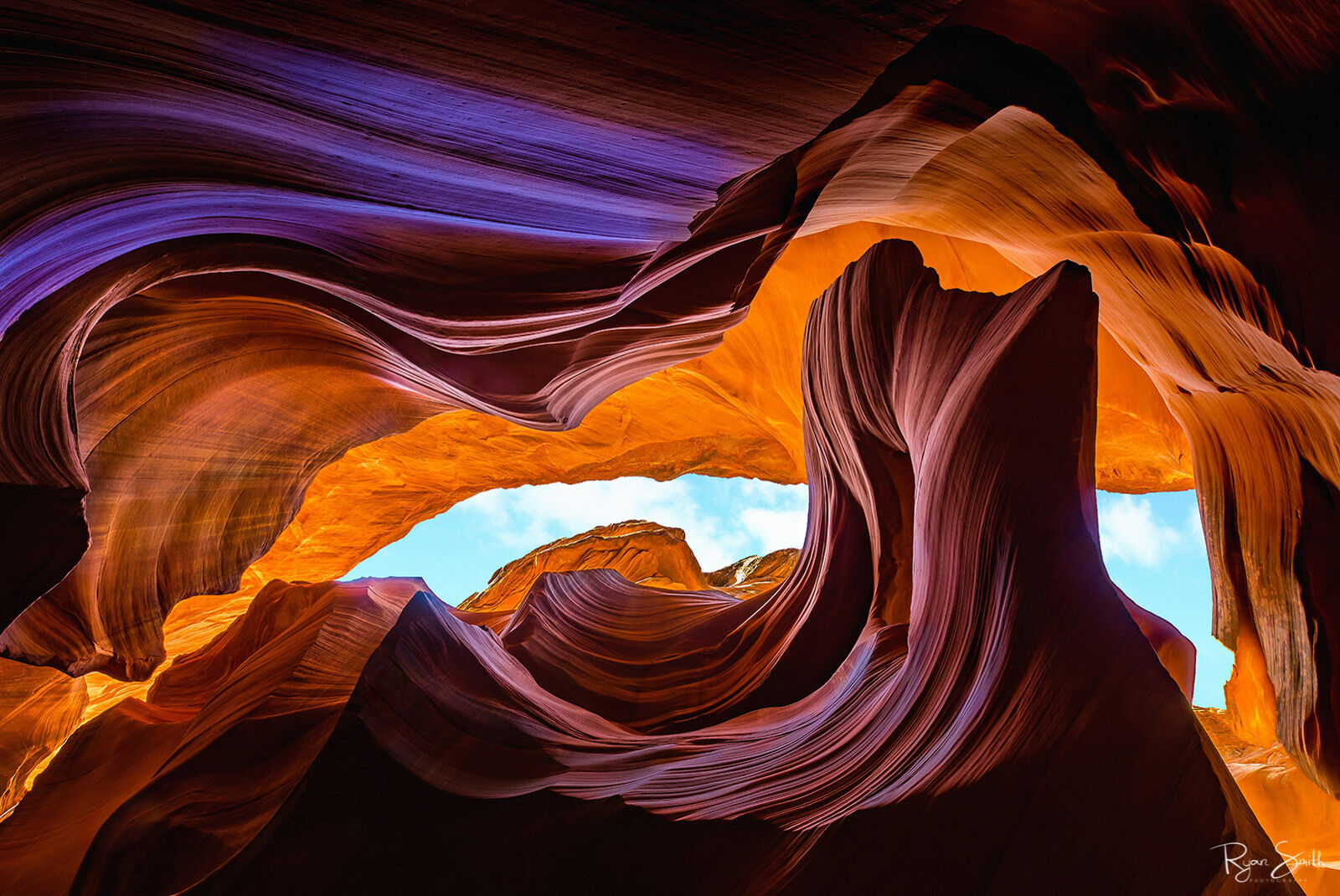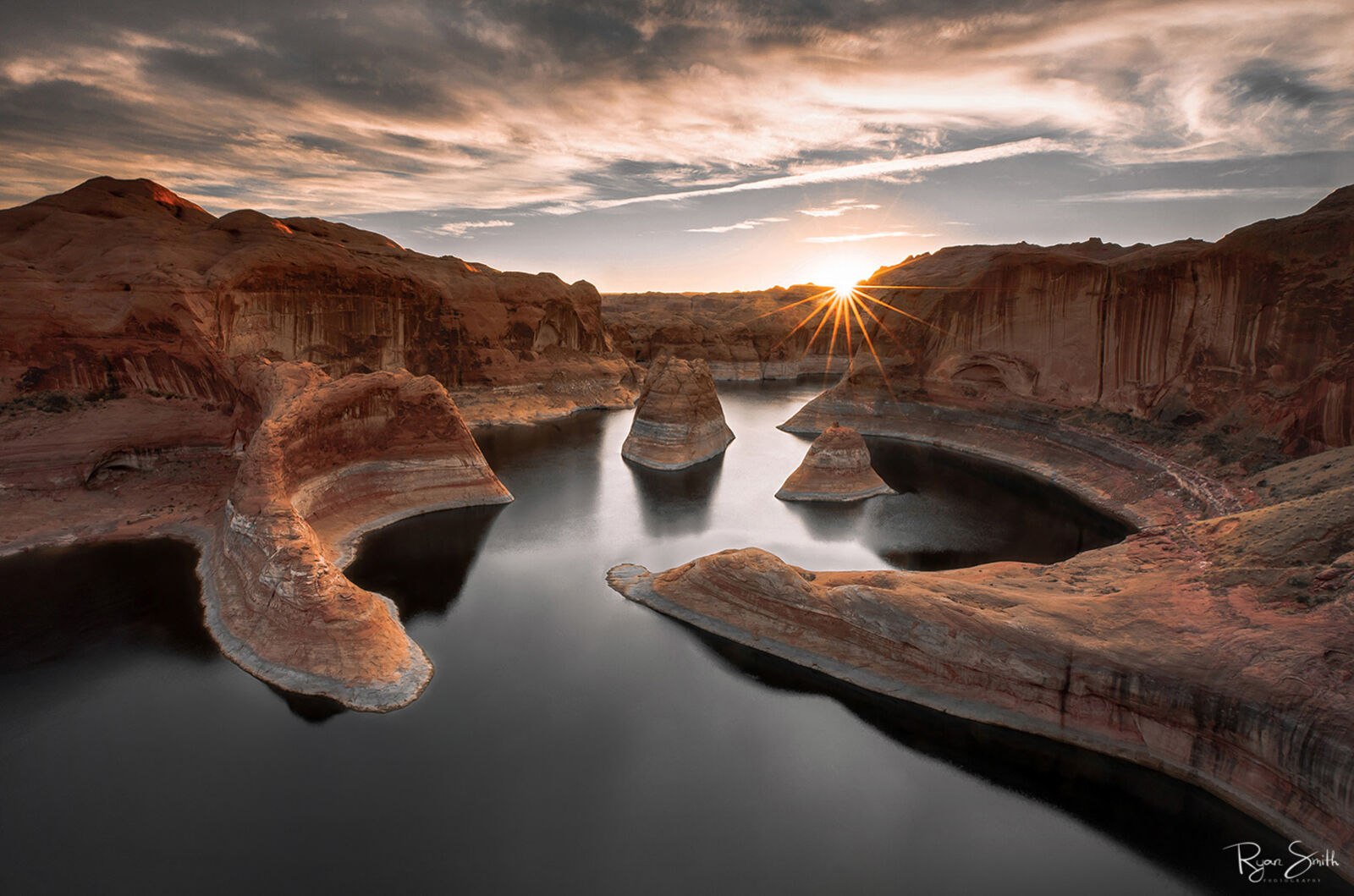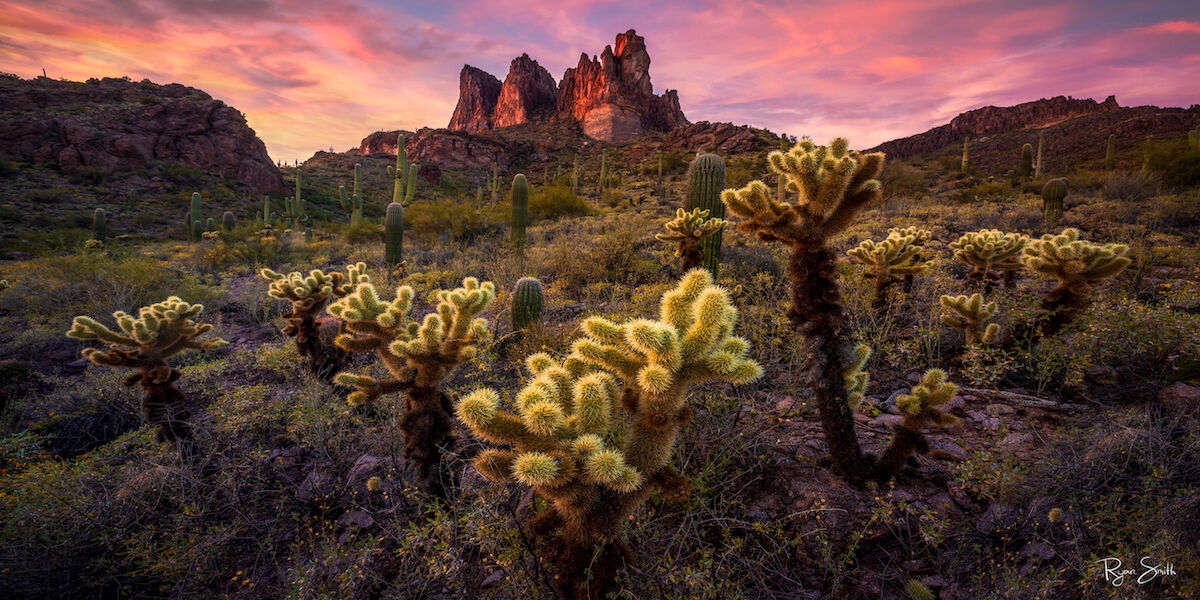 BARRETT JACKSON TOP TEN
Barrett Jackson Scottsdale 2023 saw plenty of high-value dream vehicles changing hands throughout the weekend. A total of four different cars broke the one million mark, with the 1989 Ferrari F40 capturing the top value prize at a whopping $2,750,000!! The 2005 Porsche Carrera GT, Lot #1405, took second place selling for $1,595,000. Third place saw a tie with two Ford GTs taking the bronze medal at $1,320,000; a 2019 Lightweight Carbon Series and 2020 Ford Carbon Series, Finishing out the top 10, a 1966 Shelby Group II Mustang built for Ken Miles, a 1967 Chevy Corvette Custom Convertible, and a 1969 Chevy Camaro ZL1 sold for $770,000. A 2012 Lexus LFA took eighth place, selling for $748,000, with the event's top 10 rounded out by a 2021 Ferrari SF90 at $742,500 and a 2019 Lamborghini Aventador SVJ selling for $671,000. All said and done, the event brought in over $190 million in automotive sales. What will Barrett Jackson Palm Beach, Barrett Jackson Las Vegas, or Barrett Jackson Houston bring in, we shall see!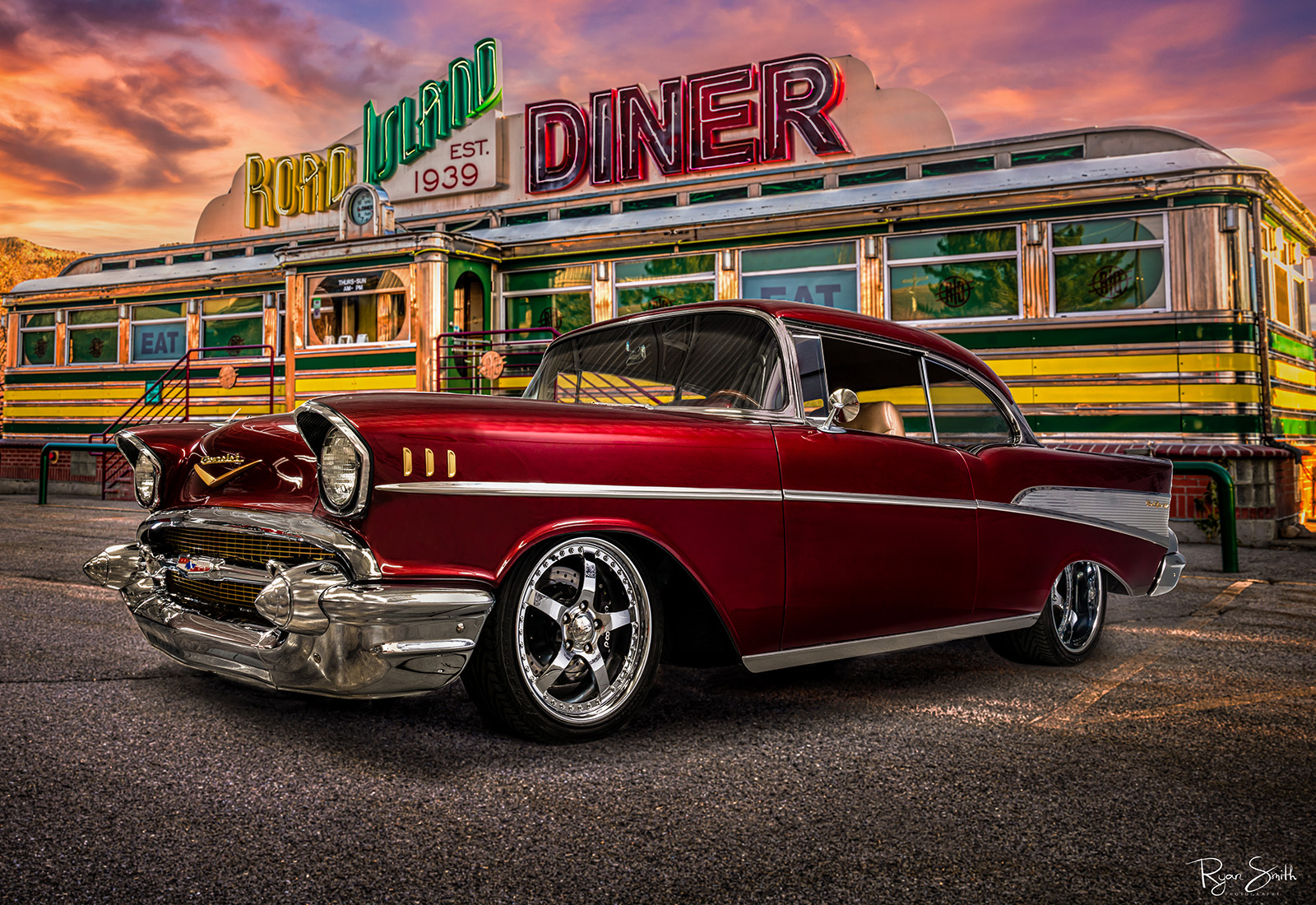 High Quality Automotive Art
From Ryan Smith Fine Art
While the Scottsdale Barrett Jackson Collector Car events may be over, Ryan Smith continues to offer his high quality acrylic and metal prints online. Over time Ryan Smith has continually nurtured his love for outdoor landscape photography over the years and branched out into other genres, one of his favorites being automotive photography. Ryan Smith Fine Art features one-of-a-kind photos of stunning cars, gorgeous landscapes and picturesque scenery. The Ryan Smith Fine Art Gallery has the perfect piece to grace your wall.