Known around the world as "America's Sports Car," the Corvette exemplifies the definition of innovation, and is the longest running continuously produced passenger car. When the first Corvette rolled off the line almost 70 years ago, an icon was born.

Barrett Jackson is regarded as a barometer for the collector car industry, and enthusiasts from all over the world flock to Barrett collector car auctions. Corvette is always a staple at Barrett Jackson, and the 2022 Scottsdale Auction featured all 8 generations!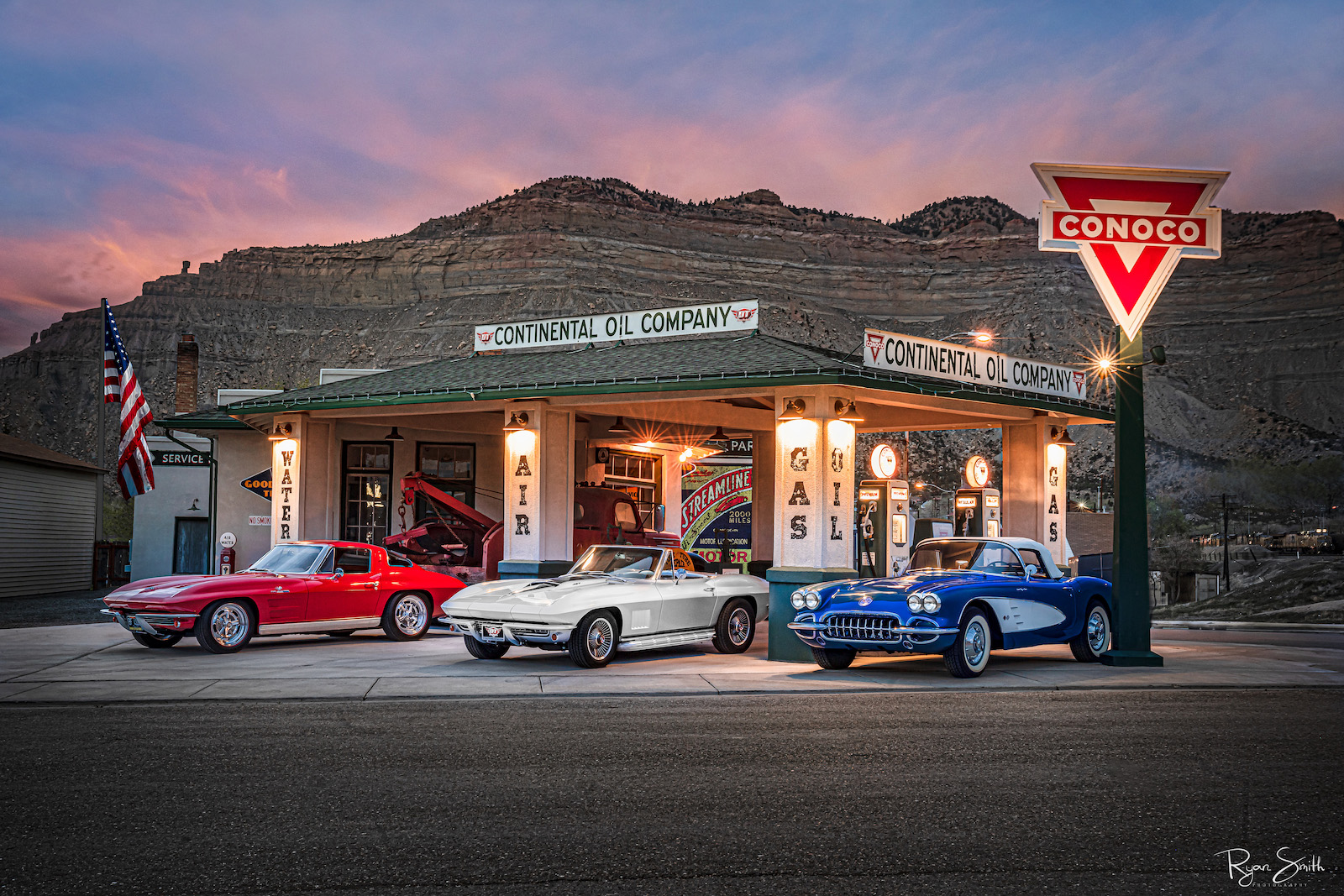 Here are three of the most popular classic corvettes, and why they were such a hit in their time.
The classic look and unparalleled performance of the 1963 Corvette Stingray Coupe this beauty makes it a top contender for the best Corvette Chevrolet ever produced. Many car enthusiasts argue that this Second Generation Corvette, featuring the infamous split window design is one of the most beautiful American cars of all time. The 1963 Red Stingray was the first Corvette coupe manufactured, and the split window design was only available that year. Due to visibility issues, this particular window design was discontinued, making the 1963 Stingray a Corvette aficionado's dream car!
The Second Generation Corvettes brought some of the best and most beloved models. Born during the "golden age" of emphasized performance and design, the 1960's Corvettes are some of the best cars ever made, and the reason why two models from this generation make the list. Manufactured right before the barrage of 1970's Environmental Protection Agency (EPA) crackdowns on performance vehicles, the 1967 Corvette is one of the most powerful and "meanest" Chevys ever made, highlighting 1967 as a peak engine year for the Corvette.
1958 was the second year Corvette offered the fuel injected 327. Nicknamed "Fuelie Corvette," the 1957 & 1958 models are extremely rare, as most Corvettes are still sold without this option.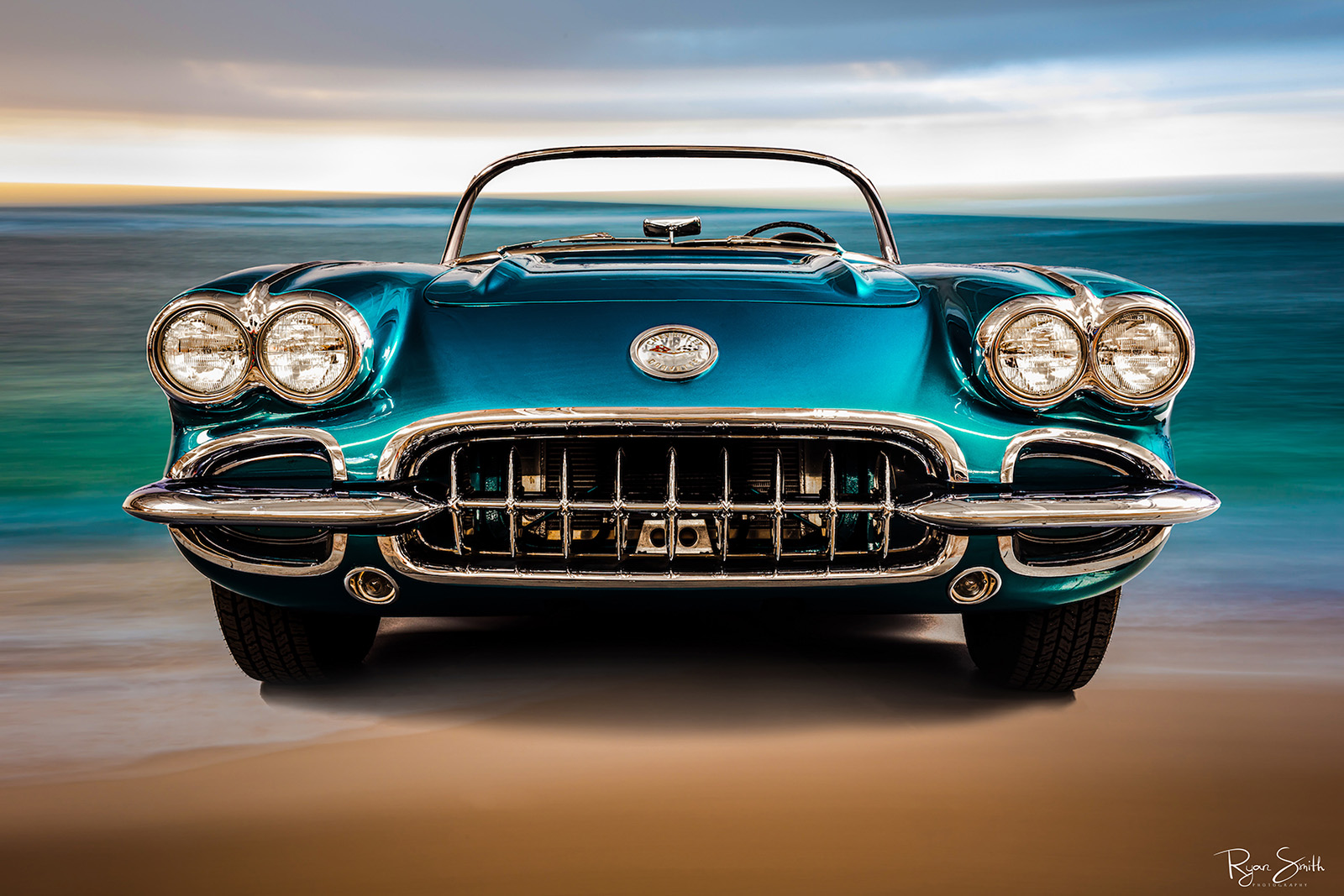 Being an "American Muscle" aficionado, Corvette lover, and vintage automobile collector himself, Ryan Smith portrays his love of the classics through photography. The fine art photographs displayed here are just a few of the many prints available in Ryan's Vintage Automobile and Nostalgic Wall Art Gallery. Ryan also displays and sells his art at many of the Barrett Jackson Collector Car Auctions across the country, so be sure to the stop by the Ryan Smith Fine Art Photography booth and say Hi!

---