Ocean Wall Art | Ocean and Beach Art Prints
Nature Photos to Match Any Home's Decor

Ocean art has long been a popular choice for homeowners and art enthusiasts looking to add a piece of the majesty of nature to their homes. Our vast oceans bring together the beauty and wonder of the wide seas and the mystery and curiosity of the sea life that dwells beneath their depths. National Geographic points out that the ocean is a huge body of saltwater that covers about 71 percent of Earth's surface.Ocean and Beach Artwork can capture a wide array of emotions and settings, from the beautiful glistening glow of a sunset over the ocean to crashing wave art and mighty storms across the ocean. Ocean and beach art can bring different set pieces to an art lover's home to suit any mood.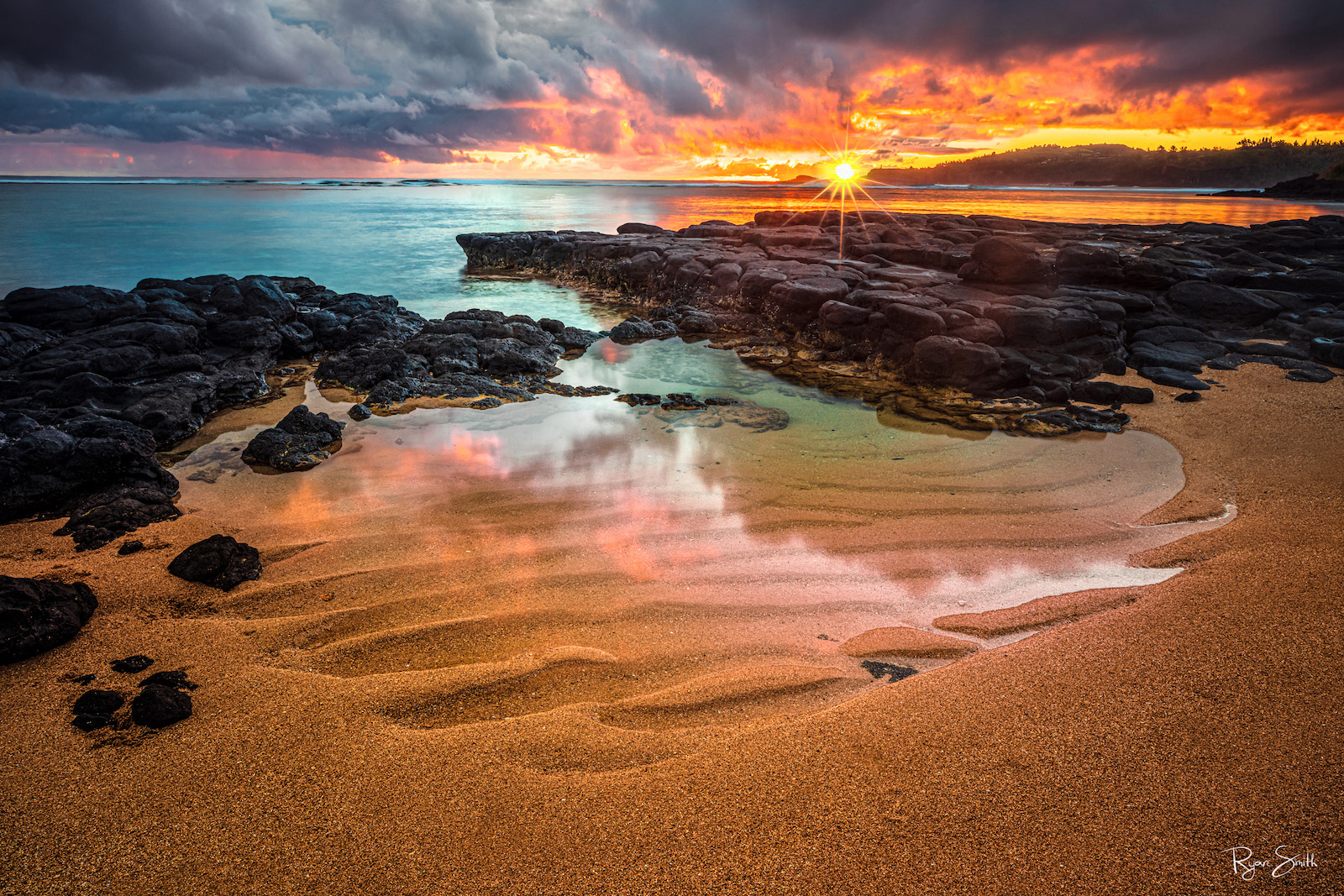 Ocean Art Throughout History
For as long as breathtaking art pieces have been created, the ocean has often been a point of inspiration for many of history's greatest artists. The sea has inspired artists from da Vinci to Michaelangelo to create stunning ocean paintings capturing the radiant glow of the ocean. The ocean's depths have also been a popular subject for the imaginations of artists, positing what fantastical creatures could dwell beneath the ocean's surface. Many of history's most prevalent mythical creatures, from mermaids and sirens to great and powerful hydras, have drawn inspiration from a fascination with the ocean. What is the famous ocean painting called? Under the Wave off Kanagawa (Kanagawa oki nami ura), also known as The Great Wave, from the series Thirty-six Views of Mount Fuji

Ocean wall art and decor has also been a popular subject in many island nations throughout the pacific. Traditional Japanese artists have captured the tremendous might of the crashing waves with wave paintings and wave wall art that have become synonymous with their artists. Some of Japan's most famous paintings have come from a deep-rooted respect and love for our planet's oceans. Many organizations such as The Ocean Foundation reminds us the importance of being passionate about the ocean's future.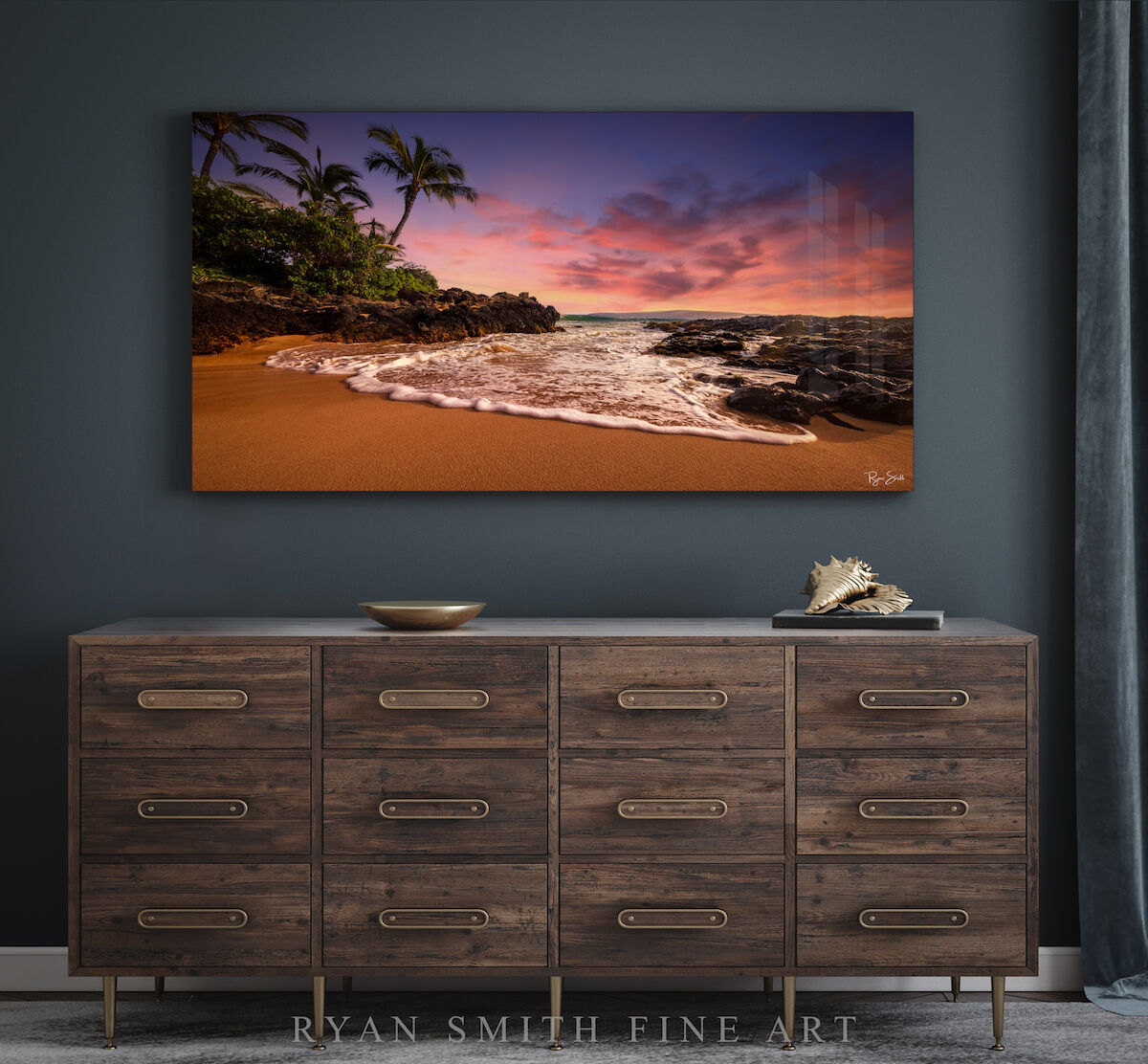 Inspiration From Our Ocean
The ocean inspires artists of all styles, from those looking to capture breathtaking wave art photography to those expressing their love for the sea through ocean art abstracts. Art in Context shares it's hard to narrow down and pinpoint when people first started to create artwork that celebrated the ocean. The ever-shifting nature of our ocean's waters can capture emotions, like peaceful ocean paintings or chaotic wave photos. Our world's beaches give a glimpse into the breathtaking breadth of the seas, inspiring artists with the glorious nature of their waters. Ocean paintings and art have looked to bring a piece of that majestic scenery into the home to be appreciated by art enthusiasts everywhere. Ocean art has commonly been a top choice for the best wall art for the home, thanks to the wide range of feelings and moods that ocean art can evoke.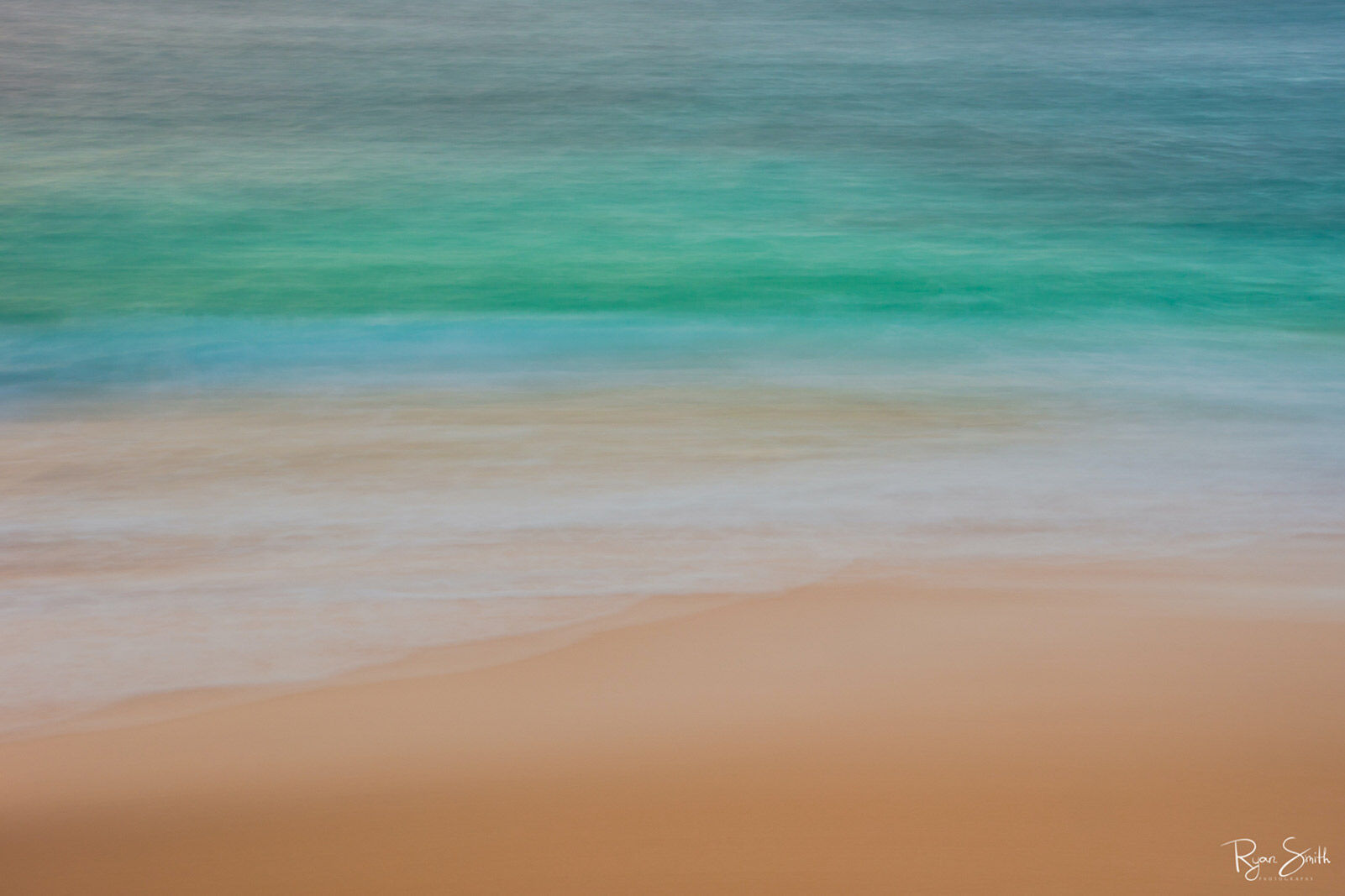 What to Look For When Buying Ocean Art

Ocean Wall Art can be a fantastic centerpiece for any art enthusiast's living room, bedroom, or other living space. It is essential to understand what to look for when deciding between ocean framed painterly style photos or realistic wave photos for the best wall art for the home. Factors like style and medium can make a significant difference in the look and feel of a room. Some art enthusiasts prefer photorealism and realistic paintings, while others like their ocean art abstract, serving as a talking point for a room. Artists with good reputations will also ensure the highest quality art for turning your living room into an ocean art gallery.

Other factors like price and printings may be necessary for an art enthusiast's selection. Shopping on a budget can make art lovers pickier with their art selection, while higher prices can often fetch limited-edition wave prints and wave abstract art to accentuate the look and feel of a room with a unique story.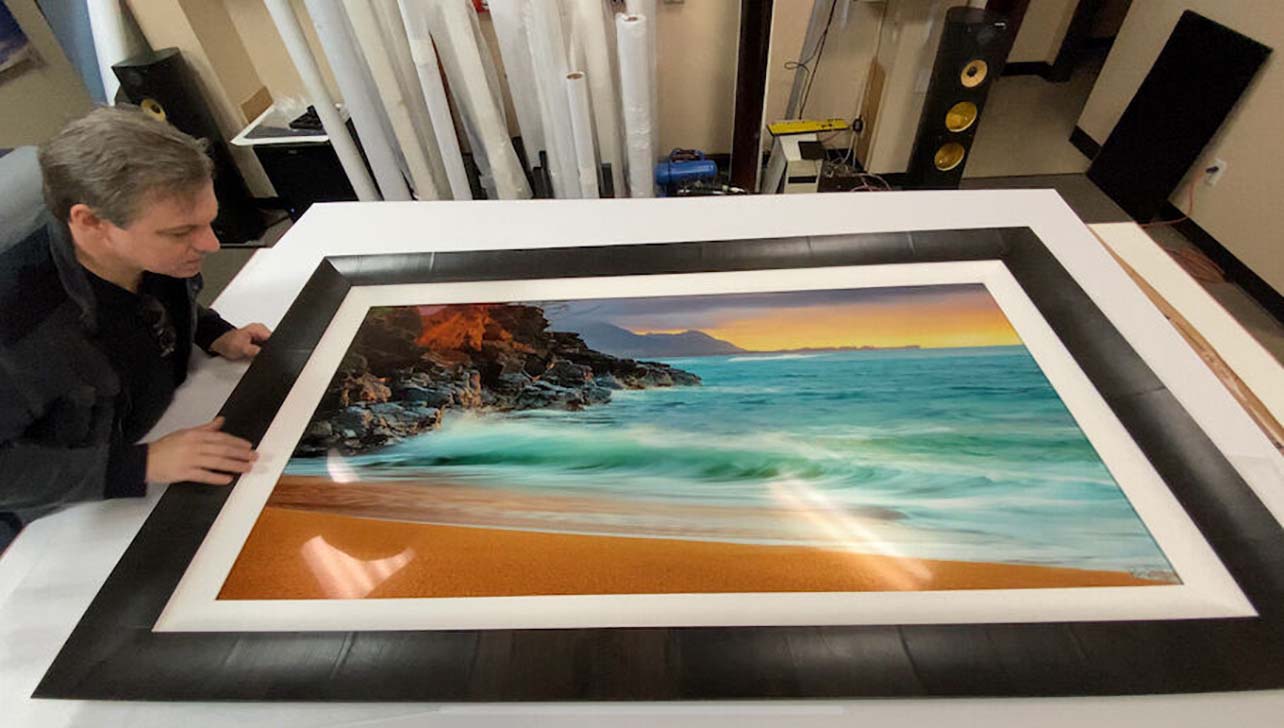 How to Pick Ocean Art for the Home
There are many different kinds of art mediums for art lovers and connoisseurs to consider when selecting the perfect art for their homes. Wave pictures and ocean art come in many other mediums of creation that may appeal to different tastes.

Framed Photography: For those who love the photorealistic, high-quality wave art photography can be a stunning centerpiece for any art lover's home. Framed Fine Art Photography can also range from realistic to brilliant colors with enhanced saturation within beautiful frames.

Photo like Paintings: Paintings are a prime choice for traditionalist art lovers who appreciate older methods. Whether you choose an oil painting, a watercolor, or an acrylic painting, ocean paintings can capture the beautiful covers of our oceans and beaches.

Frameless Nature Prints: Prints combine the traditional appeal of paintings and the realistic possibilities of photography. Ocean art prints can come in a wide array of styles from the abstract to the realistic. Frameless Art is beautiful on it's own and today's style seems to often feature the art without a frame.

3D Options: Some art lovers looking for a more physical appearance for their ocean art may opt for sculptures or installations, providing depth and a stunning point around which to shape a room.


Ryan Smith Ocean and Beach Art
From the beaches of Hawaii to the stunning mountains of the Rockies, Ryan Smith Fine Art features high-quality prints and photography of the best wave photos for ocean lovers. Ryan Smith has nurtured a love for our oceans and beaches through his stunning nature photography and Kauai art from the beautiful islands of Hawaii.

If you want to bring a piece of the majesty of our world's oceans into your living room, check out some of Ryan Smith's numbered, limited-edition fine art prints.