For centuries, artists have used traditional mediums such as a canvas print framed in metal or wood to display their work. However, rapid developments in printing technology now offer more innovative options for printing and displaying art. Today, many fine art pieces are created and displayed without using a frame, which was once considered an essential component.
Modern art enthusiasts tend to favor the clean, sleek look of frameless metal or HD acrylic fine art prints. Printing on non-traditional materials, thus eliminating the frame, creates a more modern, high end contemporary look. Fine art printed on metal or HD acrylic adds an elegant, sleek look to your space, while remaining resistant to fading, scratches and moisture damage.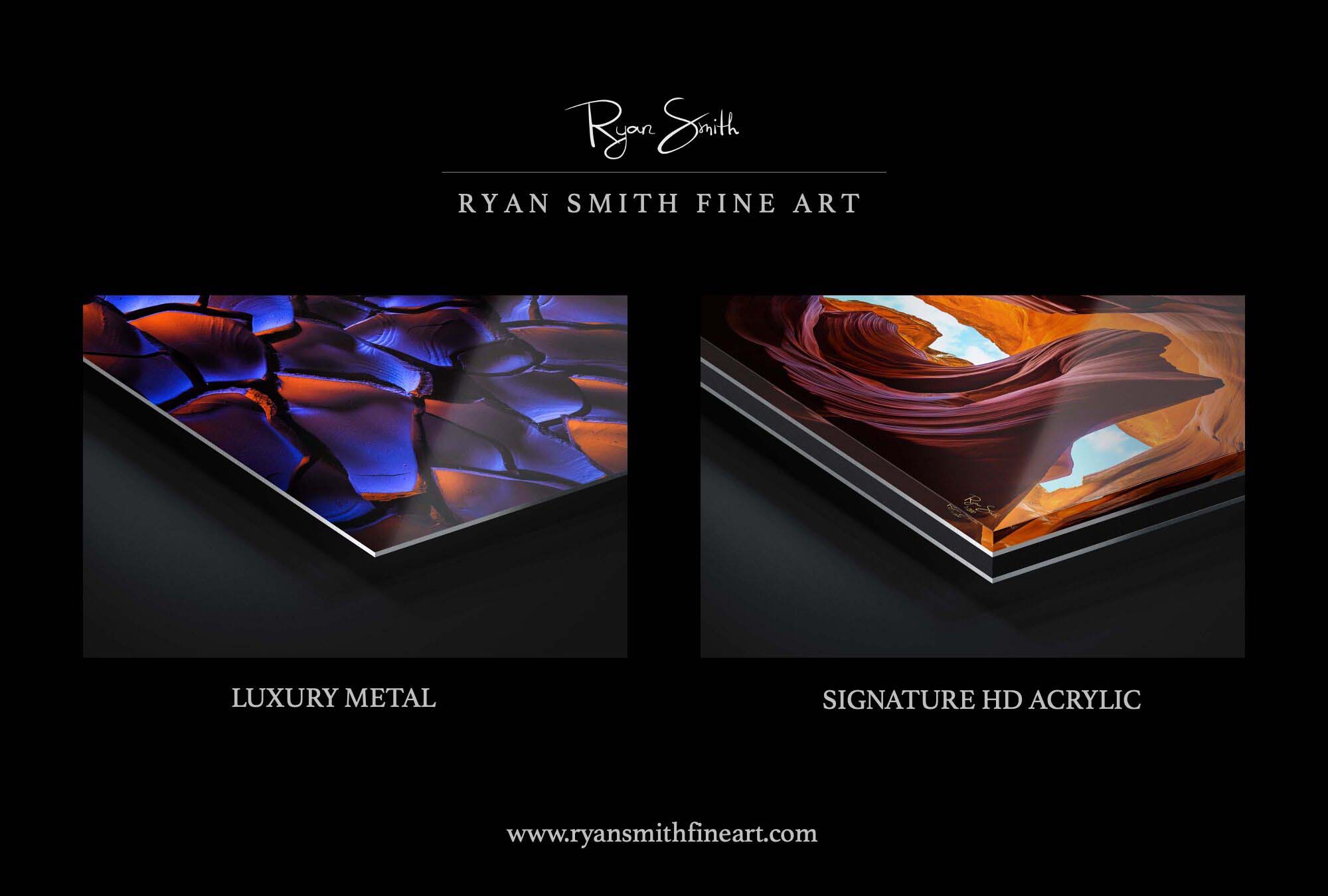 No Frame, No Problem - Float Mounts!
Although displaying frameless fine art prints is a fairly new concept, many options exist for securing a favorite fine art piece to the wall without drawing attention to the hanging mechanisms.

One of the most common options for displaying frameless fine art is a sneaky little technique called "floating." A float mount places the fine art piece directly on top of a hidden frame with no visible borders. The float frame is then used to hang the fine art print hiding the framing mechanism from the viewer's eye.
The benefits of float frames are numerous, the largest being an ability to deliver ready to hang prints to your door. Float mounts are easy to hang, and simple to move between walls or spaces in the home. Floater frames add depth to your fine art piece, giving the illusion of launching off the wall into the viewer's line of vision, thus making it the main focal point of a room.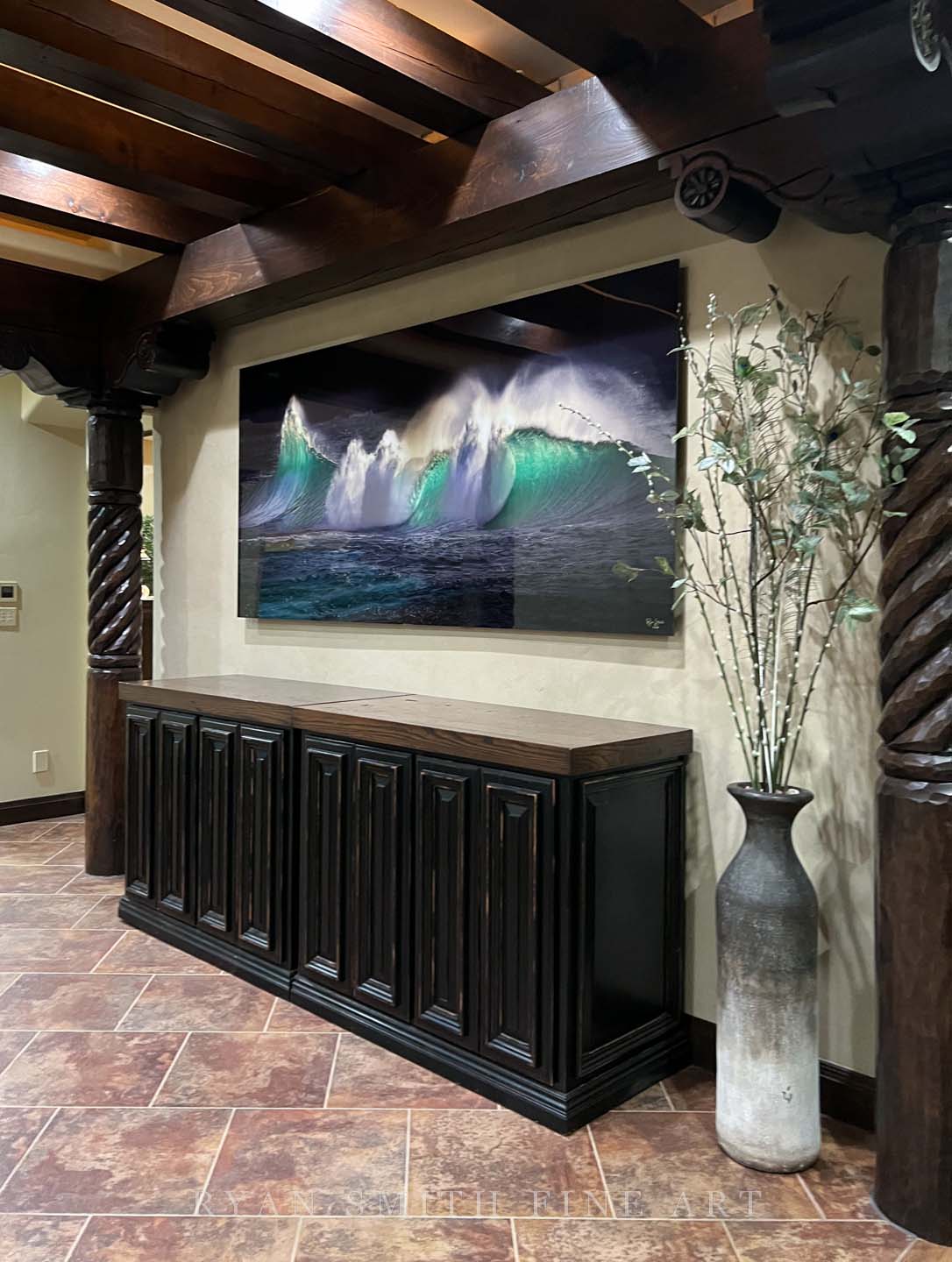 Try Triptych Fine Art
At the most basic level, triptychs consist of any set of photos, usually joined in groups of three, hanging side by side on a wall or display area. More often than not, the fine art works form a single image, but can also be composed of similar subject matter or art of the same theme.
The triptych method has long been utilized in visual arts to display large fine art pieces, or convert smaller prints to a larger format. Hanging fine art in a triptych adds an element of cohesiveness to the overall display, making the subject stand out and grab the viewer's eye.
Experimentation is the name of the game when displaying fine art in triptych. Triptych normally consists of a three panel display, but can also be spread into five, seven, or even nine images covering an entire wall. When combined with subtle hanging tactics, each of your triptych fine art pieces will shine individually.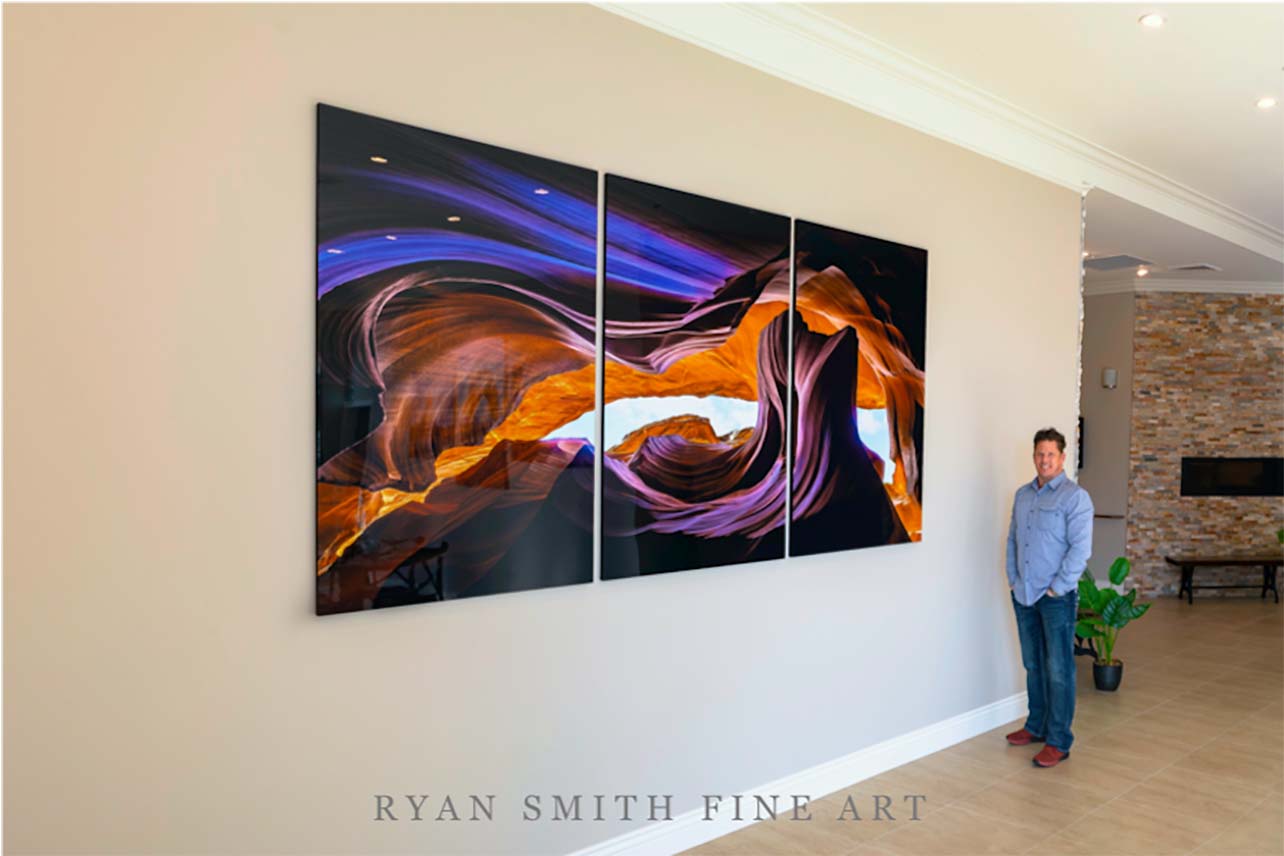 Custom Displays

There are many modern ways to hang fine art pieces without utilizing traditional frames. If your fine art collection needs a refresher, try some of these new fine art display options. Here's how to hang them
French Cleats: Commonly used to hang cabinetry, the French cleat system consists of moldings mounted at a 30-45 degree angle, which disappear behind the fine art hanging. This unique system offers the option of displaying fine art pieces of various sizes virtually anywhere, and largely independent of stud placement.
D-Clips: D-Clips are perfect for hanging both large fine art or pieces several small pieces in-line. Wire can be placed between two D-hooks, or the D-Clips can be affixed directly to the wall.
Wire Hanger: Wire hangers are often used for hanging art on a stone or brick surface. These specially designed hangers can support significant weight and be mounted to a variety of materials.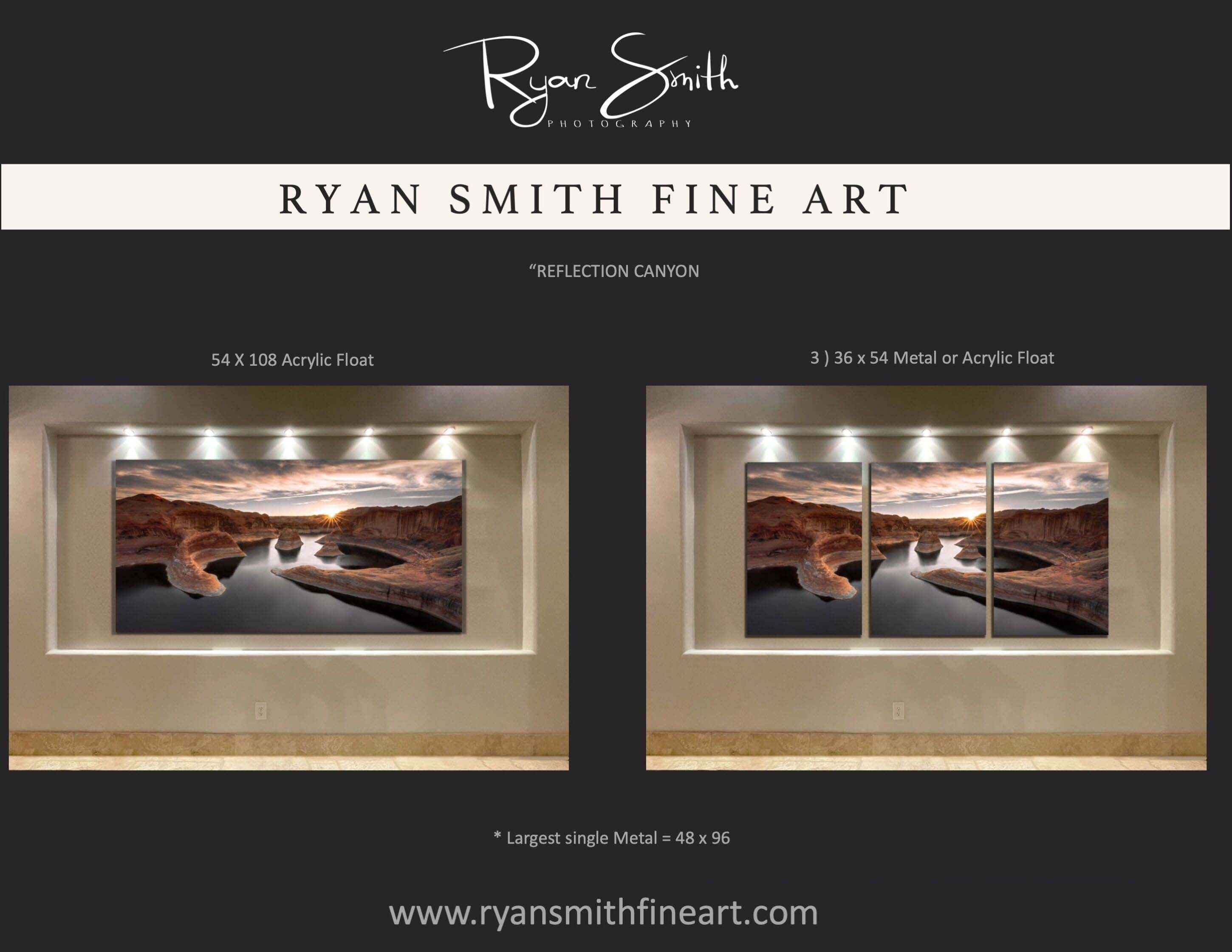 Maximize Your Art's Potential
Whether considering a sleek, modern look for your home, or printing in a more traditional style, Ryan Smith Fine Art is your go-to! Our printing methods utilize only high quality materials, highlighting the sharp contrast and vivid color I strive to capture in each fine art image. For further information on print processes and the display options we recommend, or to shop my gallery for fine art pieces, visit my website. We welcome the opportunity to chat with regards to design options for your home, and provide a personalized wall art mockup / rendering to aid in choosing your favorite fine art pieces.