Maroon Bells - A Stunning Landscape
Where is the most beautiful place in Colorado? Many say the Maroon Bells are among the most gorgeous landscapes in the Colorado Rockies. The Maroon Bells are the most photographed mountains in Colorado, near Snowmass and Aspen, featuring breathtaking mountain scenery, lush forests, and the pristine waters of Maroon Lake.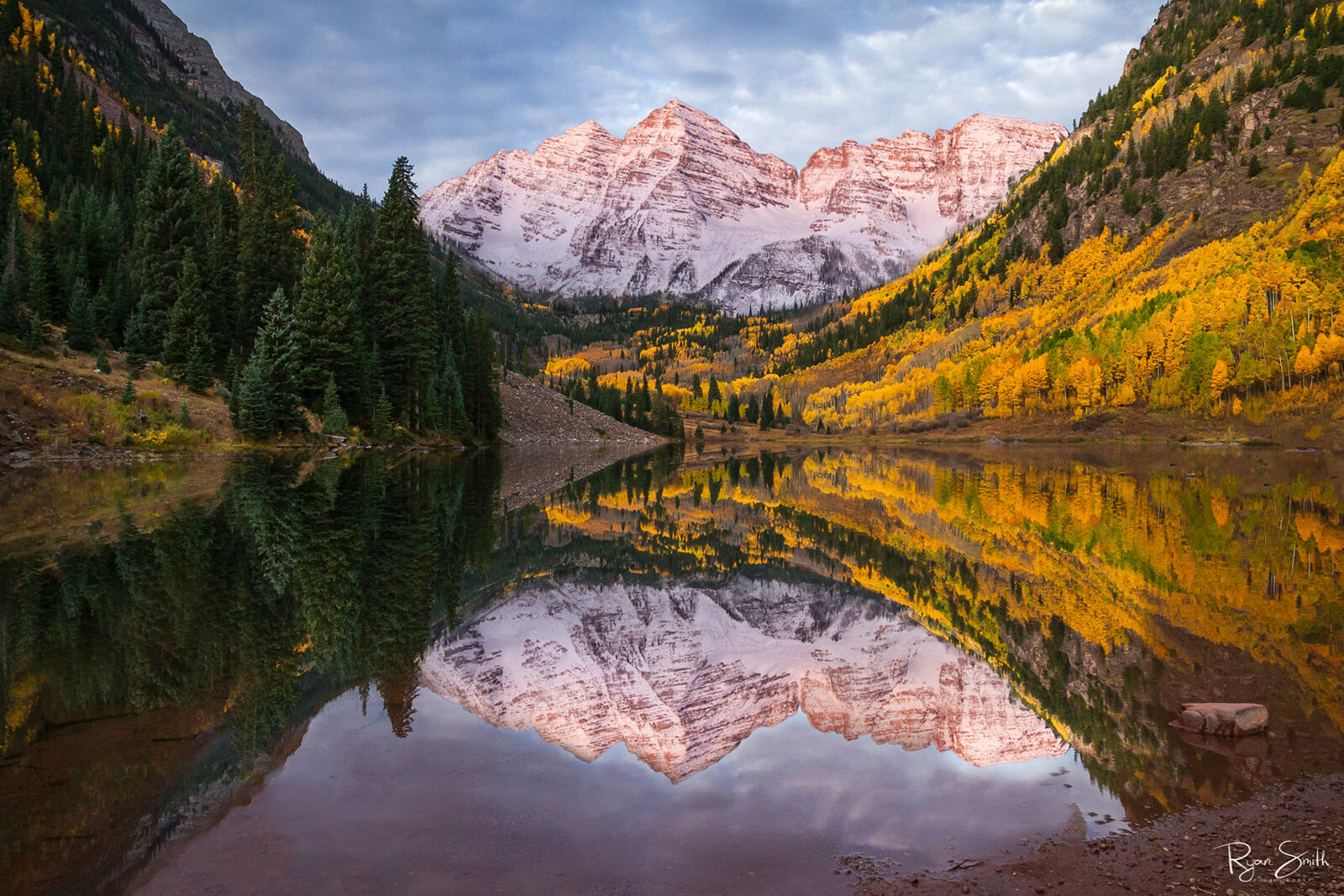 "These landscapes of water and reflection are an obsession." ~ Claude Monet
Snow covered Maroon Peak and North Maroon Peak surrounded by vibrant Colorado fall colors at sunrise create an amazing reflection.

---

Maroon Bells, Colorado, is a popular destination for both nature lovers and hiking enthusiasts, with the mountains featuring plenty of popular hiking trails for mountain-goers. Whether you're looking for a hotel experience or an authentic campground nature outing, visiting the Maroon Bells is a perfect getaway for those who love nature's majesty.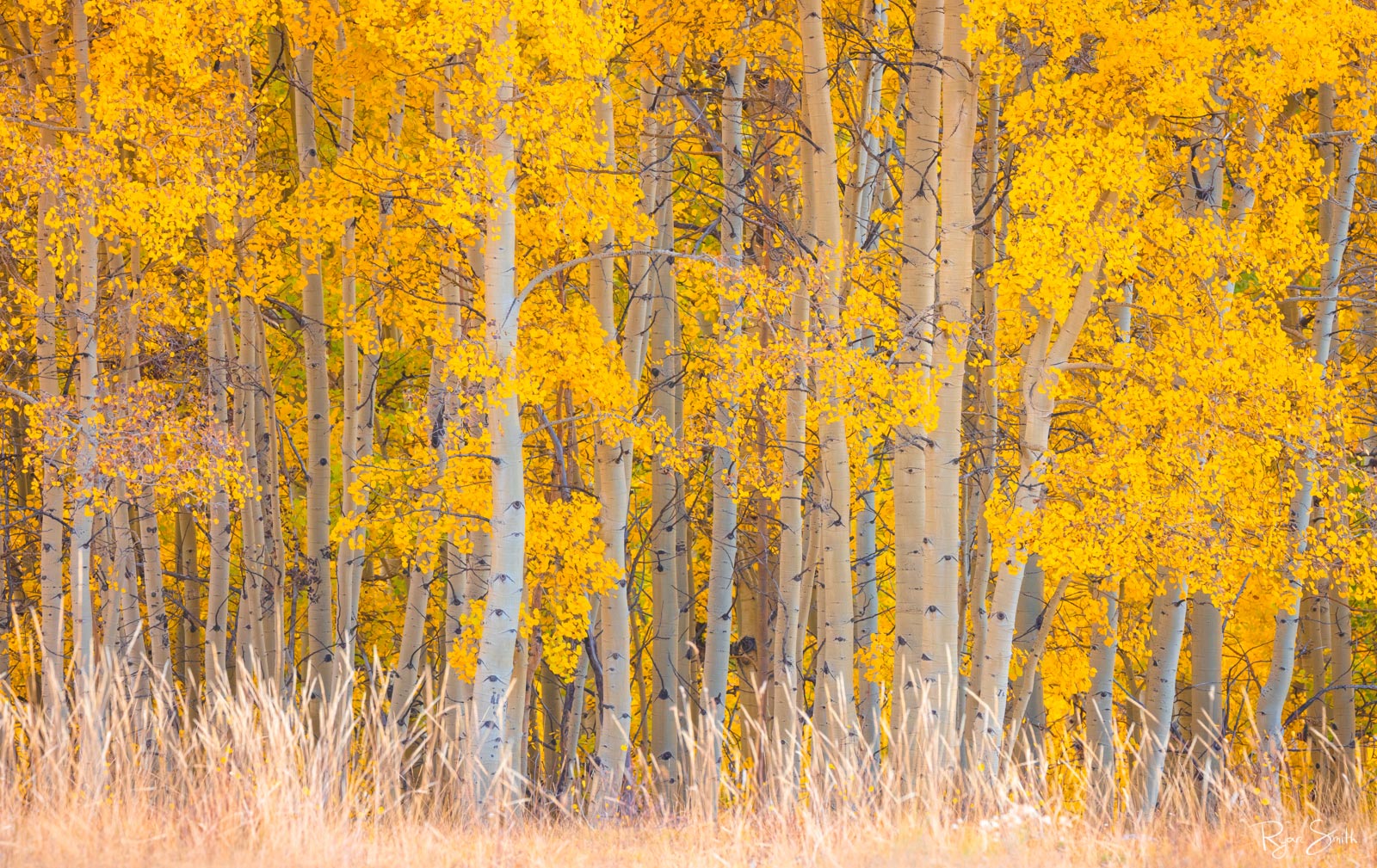 "Autumn is the hardest season. The leaves are all falling, and they're falling like they're falling in love with the ground." ~ Andrea Gibson
---
Arriving at Maroon Bells, Colorado
Located just minutes outside scenic Aspen, Colorado, the Maroon Bells are a hiker's dream with gorgeous mountain views and nature scenery. The Maroon Bells are a popular destination for tourists looking to soak in the Colorado Summers and Maroon Bells Fall. May to October is the busiest time for travelers visiting Maroon Bells to see the fall foliage with stunning Maroon Peaks.

The Aspen Chamber of Commerce requires reservations to access the Maroon Bells Scenic area between May 26th and October 31st, with reservations released on a rolling basis. Aspen features reservations for both parking spaces near Maroon Bells at a price of $15 per vehicle and the RFTA shuttle service, which costs $16 for adults and $10 for children and seniors.

The town of Aspen provides multiple options for guests looking to stay for their visit to Maroon Bells. Guests looking to stay in Aspen will find various hotels, condominiums, and vacation homes available, plus camping options near Maroon Bells for those looking to rough it in the great outdoors. Camping near Maroon Bells can provide a great opportunity for visitors to take in the sights of Aspen trees and the breathtaking Maroon Bells Sunrise, as well as capture your own gorgeous Maroon Bells photos.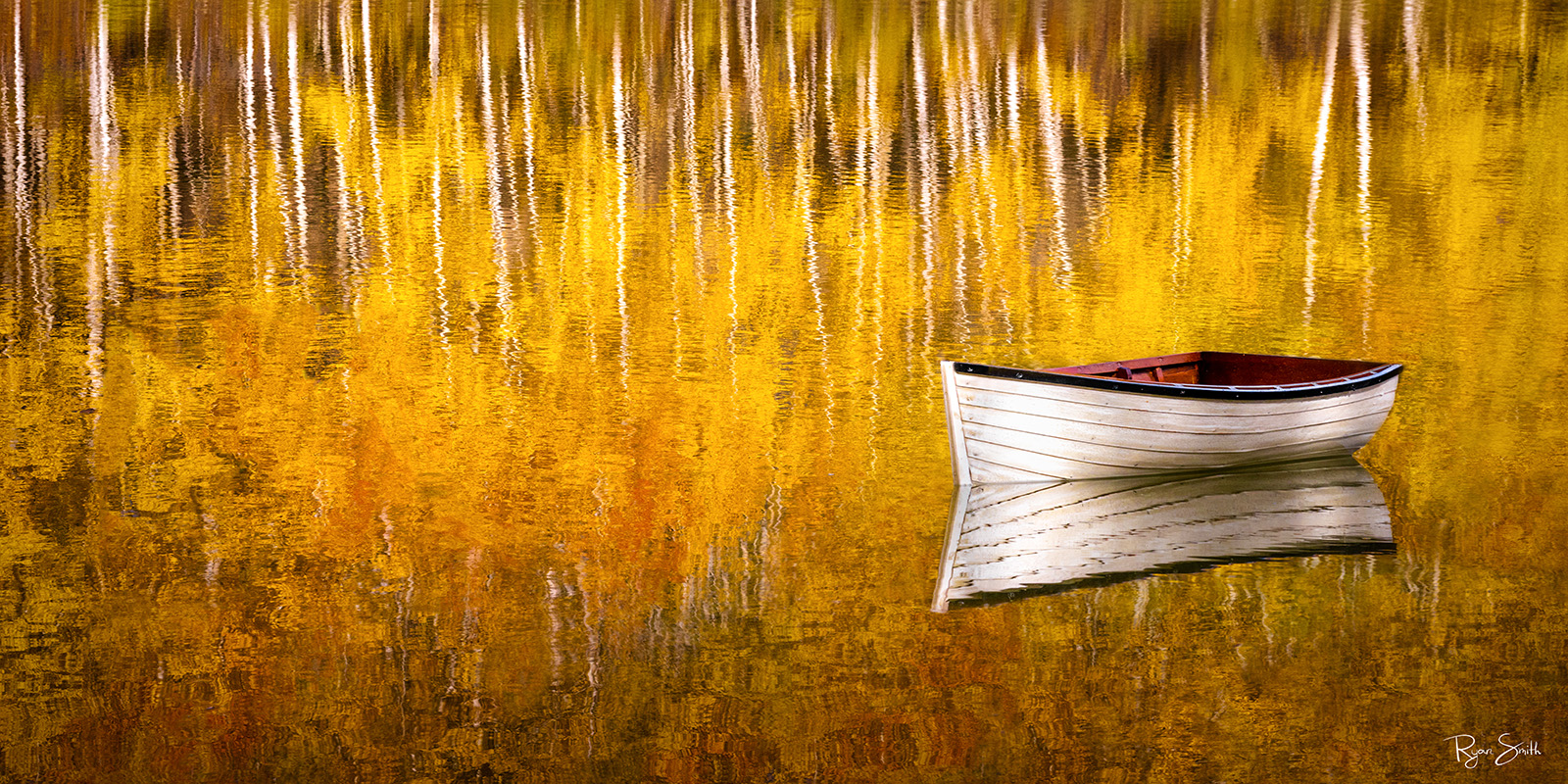 Aspen trees offer some of the most vibrant fall colors. The reflection of these bright yellow aspen trees with this drifting boat is an exclusive, one-of-a-kind capture.

---
Things to Do in Maroon Bells
Maroon Bells is a popular destination for hiking enthusiasts looking to tackle stunning mountain trails. Maroon Bells features six different hiking trails located throughout both Maroon Peak and North Maroon Peak, with each pathway confirmed as pet-friendly. Trails range from short and easy hikes through destinations like the Maroon Lake Scenic Trail and Crater Lake, with the latter featuring daily guided tours. Experienced hikers may also look to tackle more challenging Maroon Bells trails like the 6 ½ mile long Willow Lake Trail or the 4.6-mile Buckskin Pass. You can find more information about all six trails available in Maroon Bells on the Aspen Chamber of Commerce's website.

For visitors looking for a more indoors-oriented experience, Aspen features several Aspen art galleries featuring gorgeous Maroon Bells wall art and photos of Maroon Bells. Visitors to the Aspen area can check out Aspen art galleries like the Anderson Ranch Art Center and the Aspen Art Museum for gorgeous fall color art inspired by the beautiful scenery of Maroon Bells and the surrounding mountains. When you're in Colorado, visiting the Maroon Bells, make sure to see the Crystal Mill near Marble, Colorado, one of Colorado's most photographed locations and a powerhouse dating back to the late 1800s.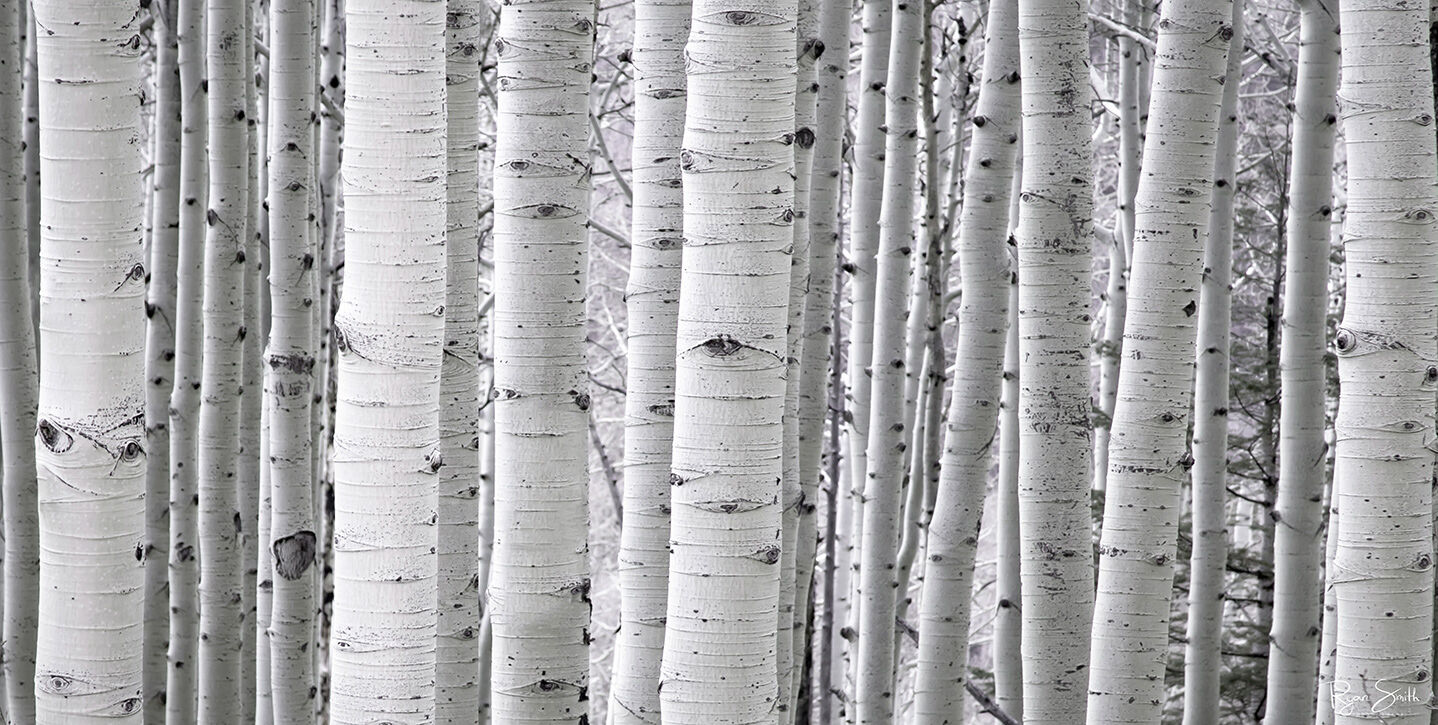 Why Maroon Bells is a Premiere Destination
Maroon Bells art has produced some of the best mountain art and is a prime destination for photographers and artists to capture the most gorgeous scenery the mountains of Colorado have to offer. Maroon Bells paintings and Maroon Bells photos are featured in art galleries across the country for their breathtaking majesty. Their unique maroon shimmer has captured the imaginations of nature and art enthusiasts everywhere, and the mountains have become a popular subject for art, paintings, and photography, capturing their beauty.

The hills offer various hiking trails for the most avid climbers looking to traverse its many trails. The mountains are also a popular destination in the winter for cross-country skiing, snowshoeing, and snowmobiling.

The Crystal Mill in Marble Colorado
The Aspen area is also a hub for artists and enthusiasts, with historical landmarks and destinations for those looking to take in the area's history. Locations like the Crystal Mill in Marble Colorado and the Aspen Historical Society look back into the history of the beautiful mountain region.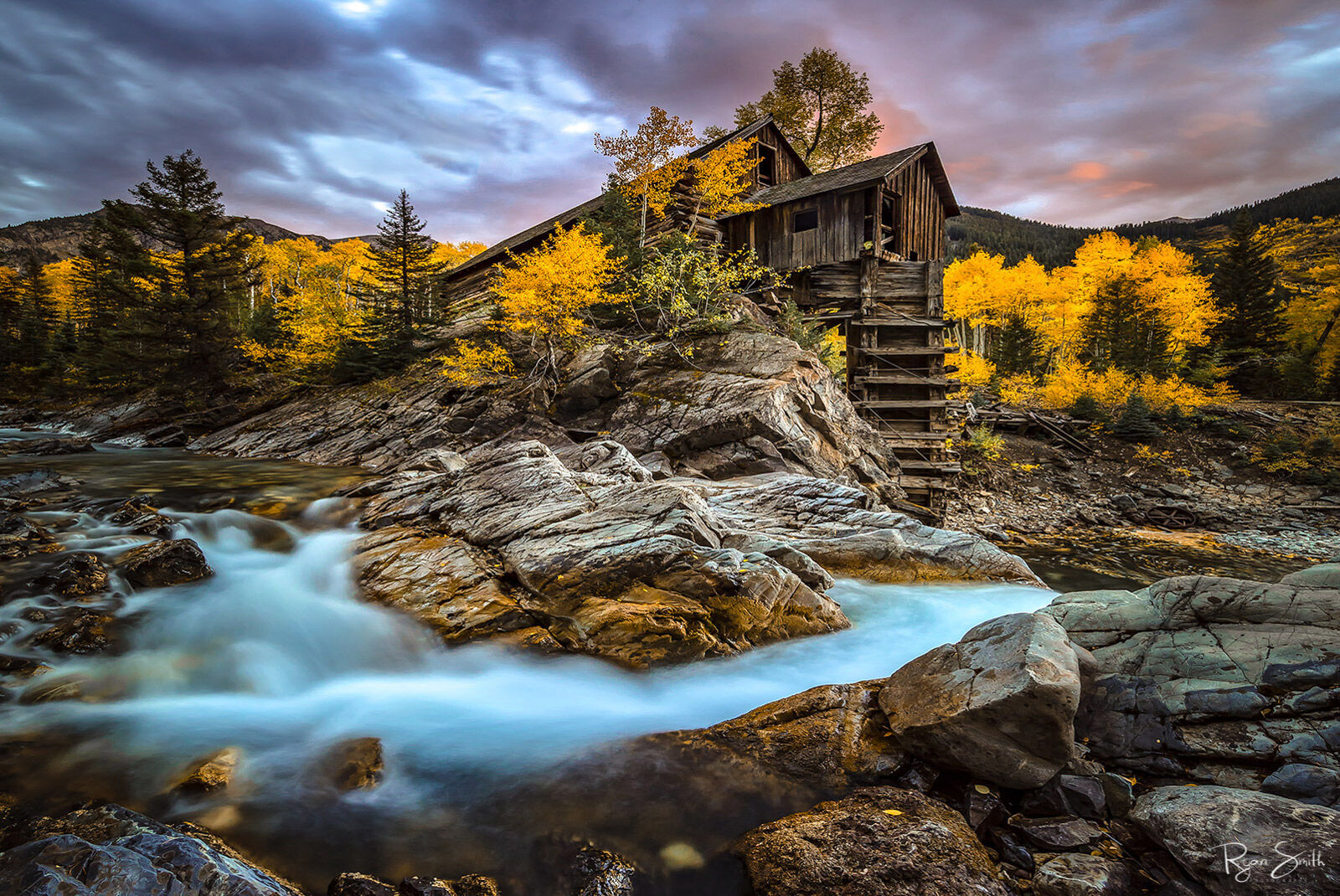 Ryan Smith and Maroon Bells Fine Art
Aspen, CO's Maroon Bells are one of the most iconic Fall locations to photograph in Colorado. The mountains and valleys play host to photographers from all over the world looking to capture the best Maroon Bells photo and the stunning fall color art in the valleys and lakes of Maroon Bells. Ryan Smith has created gorgeous Maroon Bells fine art prints capturing its iconic lakes and forests.

If you want to bring a piece of Maroon Bells' majesty into your home, check out some of Ryan Smith's limited edition Maroon Bells fine art prints.