Ansel Adams Photos and Wall Art | Inspiration
When discussing the formative years of photography as an art form, few photographers are as widely recognized and beloved as Ansel Adams. Adams was one of the pioneers of "pure" photography and large format photos capturing the beauty of the American West. Adams' black-and-white images of the American West have become some of the most well-known pieces of artwork in photography, and his work has influenced a generation of photographers. Ansel Adams' black and white photography encapsulates the majesty of nature and has produced some of the best nature photography in the medium.


Who Was Ansel Adams?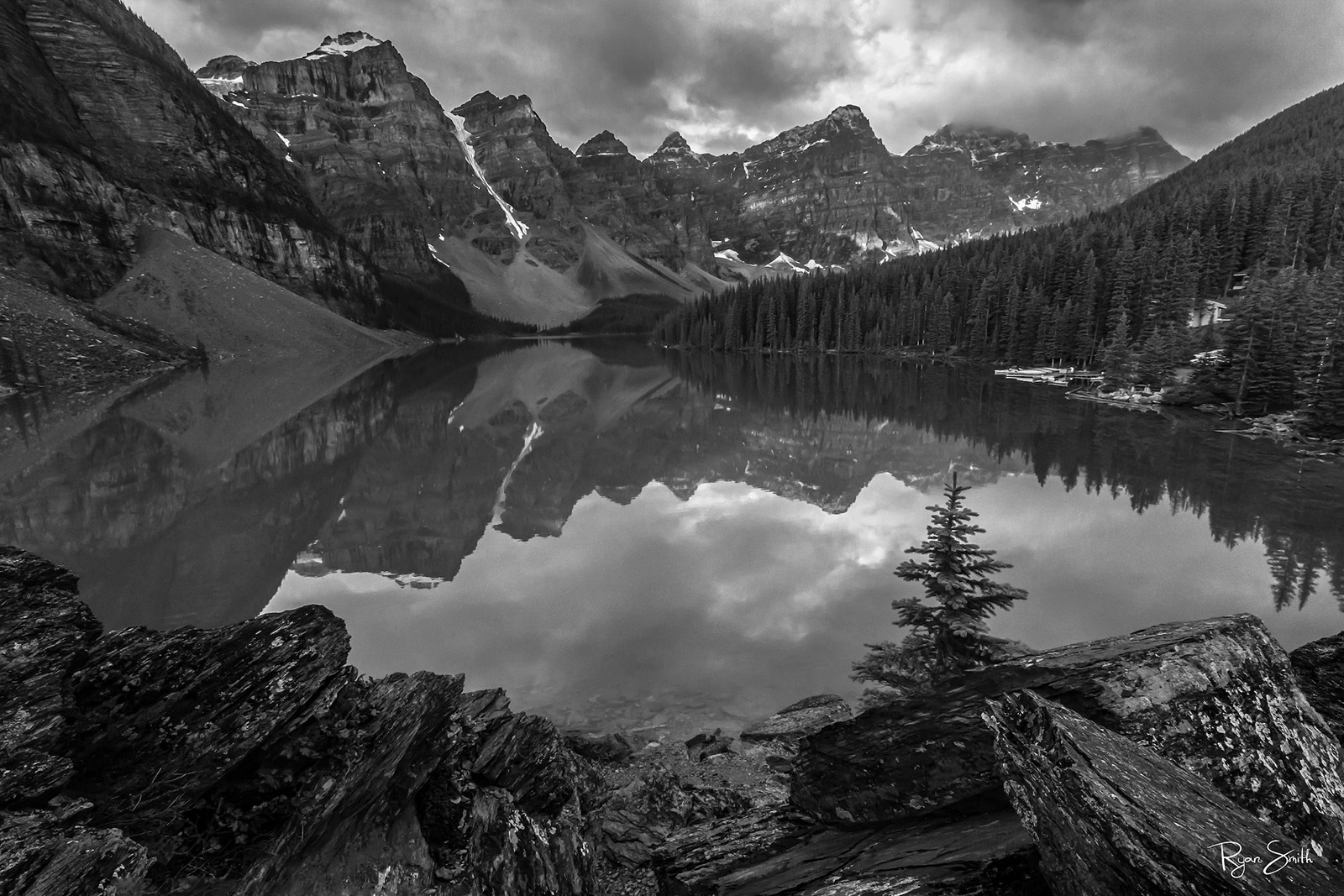 Born in 1902 in San Francisco, Adams nurtured a love for art and photography from a young age. Adams received his first camera at 14 and was immediately enraptured with photography, capturing the beauty of locations like the High Sierra and Yosemite Valley. Throughout his life, Adams used his style of photography to capture breathtaking landscapes and helped to develop the "zone system" of photography, used for measuring exposure and development of film photography.

Adams was also an avid conservationist, with his black-and-white photography of the American West serving as an extension of his love for the environment and nature. Adams would work with the United States Department of the Interior to create photographs for many of the country's national parks. He received the Presidential Medal of Freedom for his work with the national parks in 1980. Ansel Adams would even make history as the first photographer to create an official presidential photograph portrait of U.S. President Jimmy Carter.
Ansel Adams' Style

What type of style does Ansel Adams share?

Ansel's photography is known for its realist style. Rather than using a "pictorialist" style to create artistic images, Ansel's famous photos and monochrome images portrays the beauty of national parks as they appear.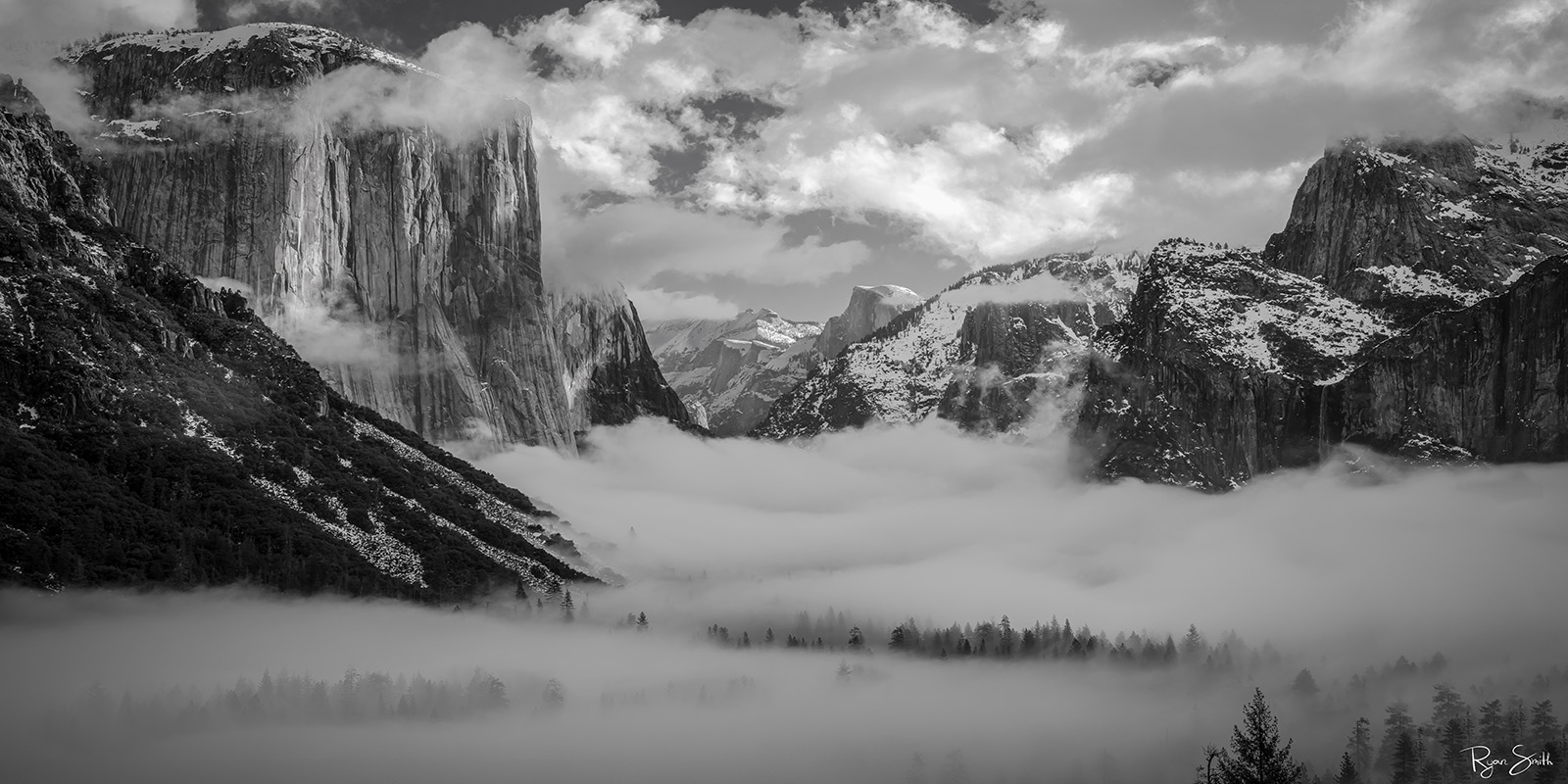 When asking "What is Ansel Adams' signature style," one doesn't need to look further than his library of stunning nature photographs. Ansel Adams originals combine a love for nature and our planet with a style
focused on wide-sweeping shots and using light and exposure to craft hisstyle. Adams has often been praised for using light within his black-and-white photography, feeling that black-and-white images were better suited to capture a wide range of tones and preferring black-and-white imagery to color photography. Ansel Adams Photography and Prints continues to be truly iconic in every sense of the word. Adams'lifelong focus on environmental conservation also played a significant role in influencing his nature photography. Adams often expressed lamentover the degradation of nature throughout the industrialization and urbanization of the world, with his photography looking to capture the serenity of nature and show why the conservation of the environment is so important.

Ansel Adams' Impact on Art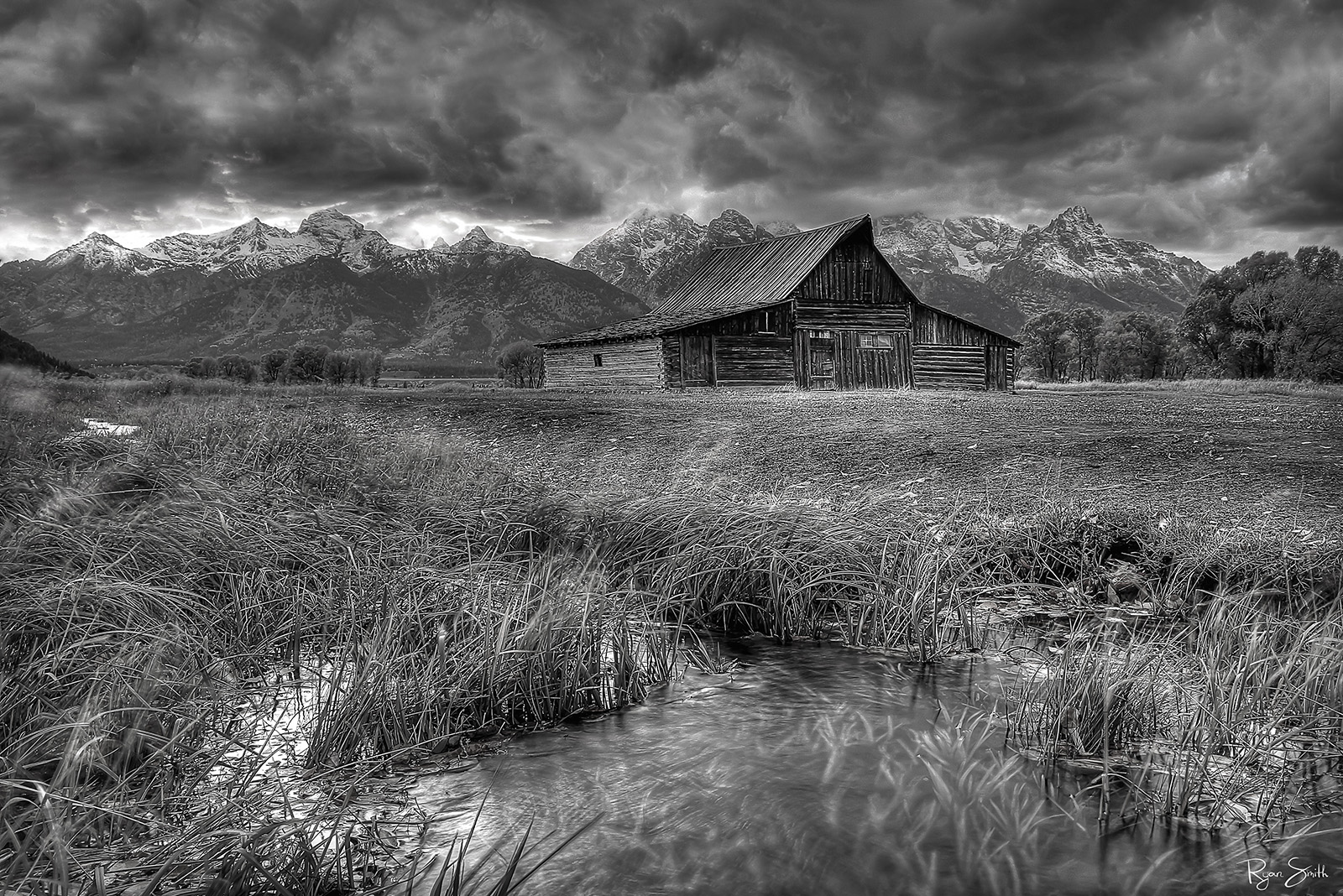 Beyond creating stunning and breathtaking images of natural landscapes, Ansel Adams worked with other famous photographers on larger goals related to photography. Along with the previously mentioned creation of the "zone system," Adams was a vocal advocate for the artistic value of photography. Ansel Adams was a key figure in establishing the New York Museum of Modern Art's photography division and being one of many artists to join together and launch the photography magazine Aperture. Adams would also assist in the creation of the University of Arizona's Center for Creative Photography.



Ansel Adams' Most Well-Known Prints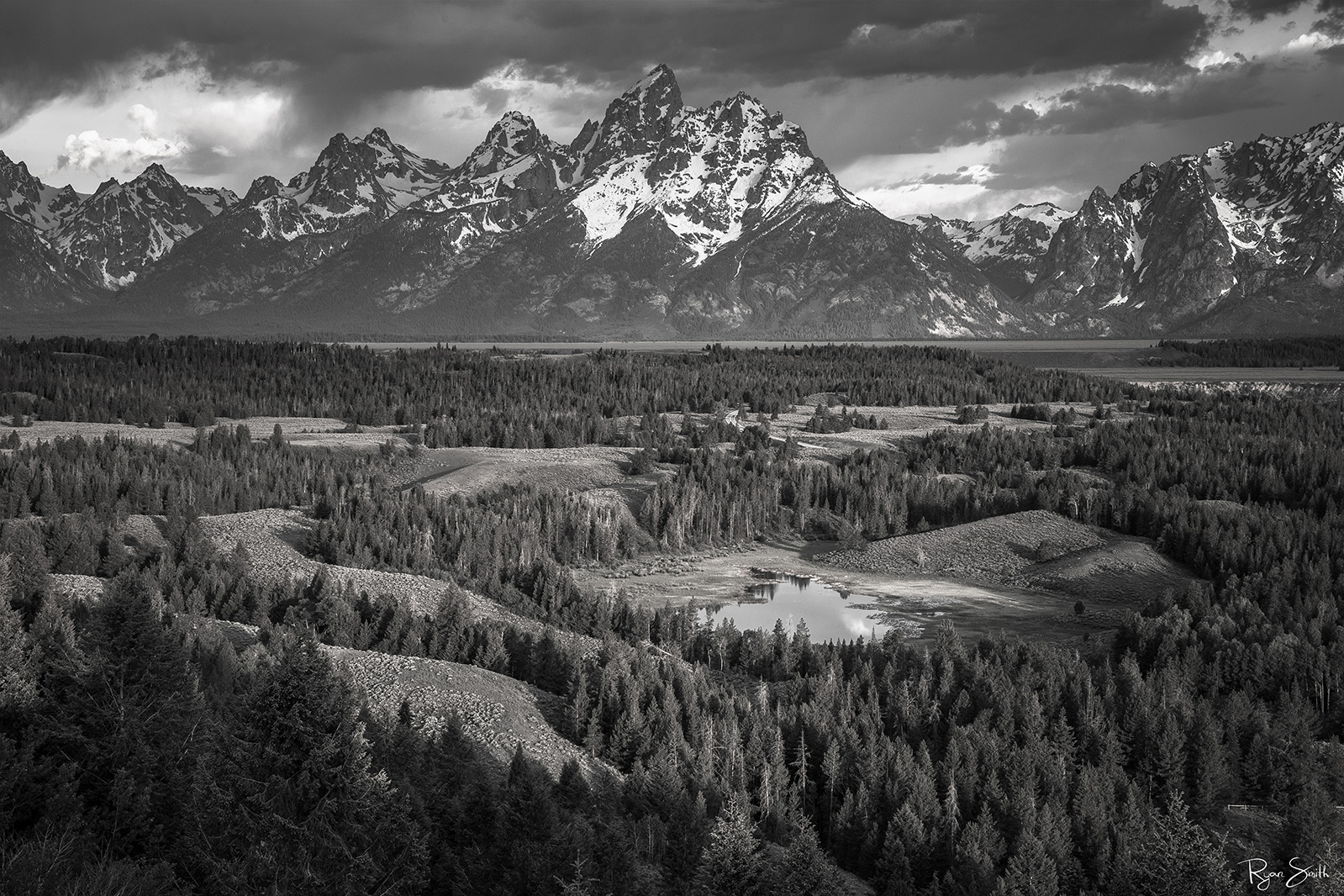 Ansel Adams' photography has inspired generations of photographers for his breathtaking displays of the beauty of nature. Some of Ansel Adams' most famous photographs and well-known black and white art prints include:

The Grand Tetons and the Snake River: This iconic photograph depicts the Tetons in Wyoming's Rocky Mountains with a large mural print selling for $988,000 in an auction, a record high for Adams' photography.


Monolith, the Face of Half Dome: Monolith was one of Adams' earliest published photos, depicting the western face of Half Dome in Yosemite National Park.


Winter Sunrise, Sierra Nevada: Winter Sunrise captures Adams' signature delicate balance and focus on light with the mountains of Lone Pine, California.


Moonrise, Hernandez, New Mexico: Moonrise captures a mix between straight and Adams' trademark "pure photography," depicting the rising moon in the New Mexico skies.


Ansel Adam's Famous Quote
What is Ansel Adams most famous quote?
As Ansel Adams said, "You don't take a photograph, you make it - Ansel Adams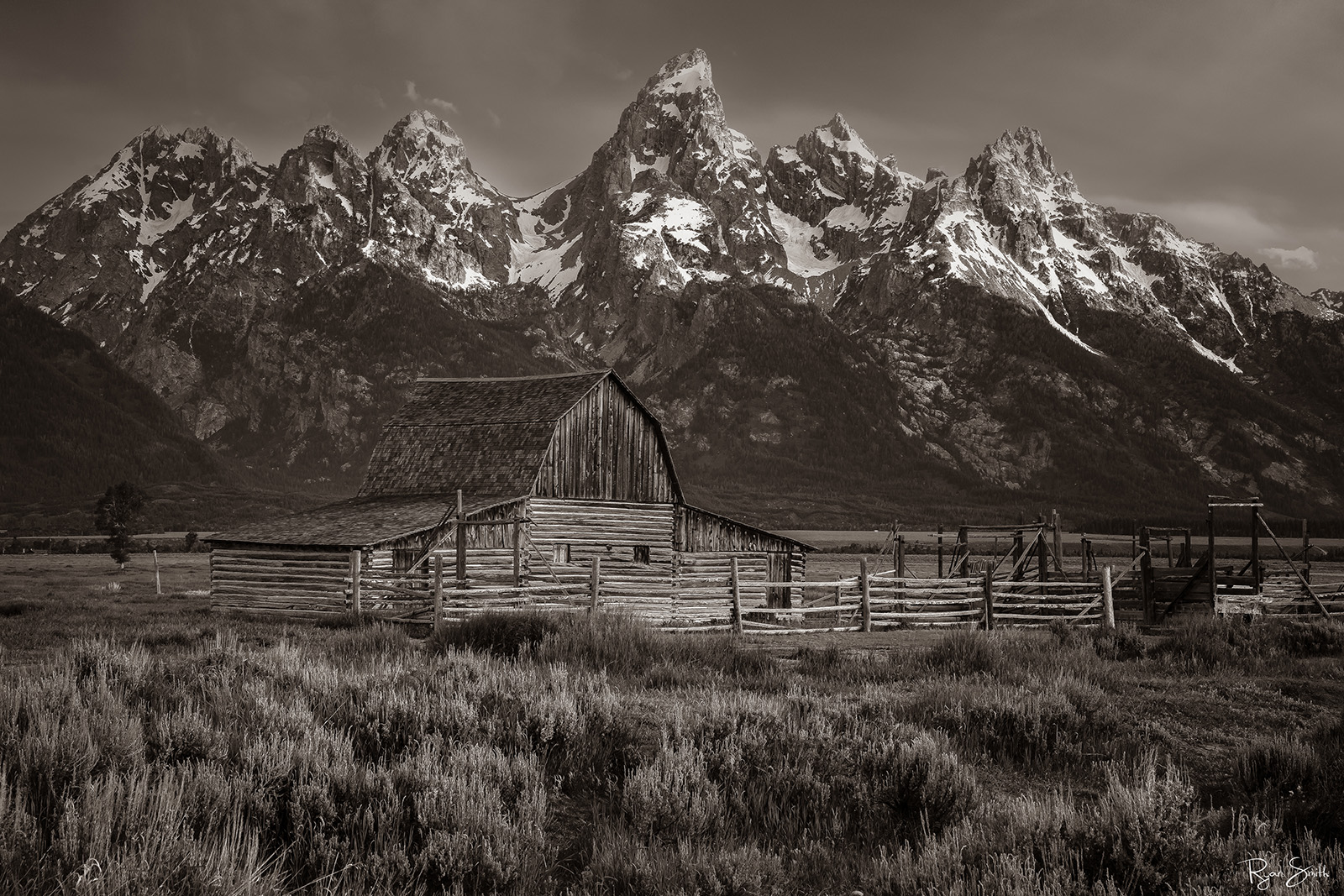 Other inspiring quotes by Ansel Adams

You don't take a photograph, you make it. - Ansel Adams
When words become unclear, I shall focus with photographs. When images become inadequate, I shall be content with silence ― Ansel Adams
I believe the world is incomprehensibly beautiful - an endless prospect of magic and wonder. - Ansel Adams
Where to Find Ansel Adams' Art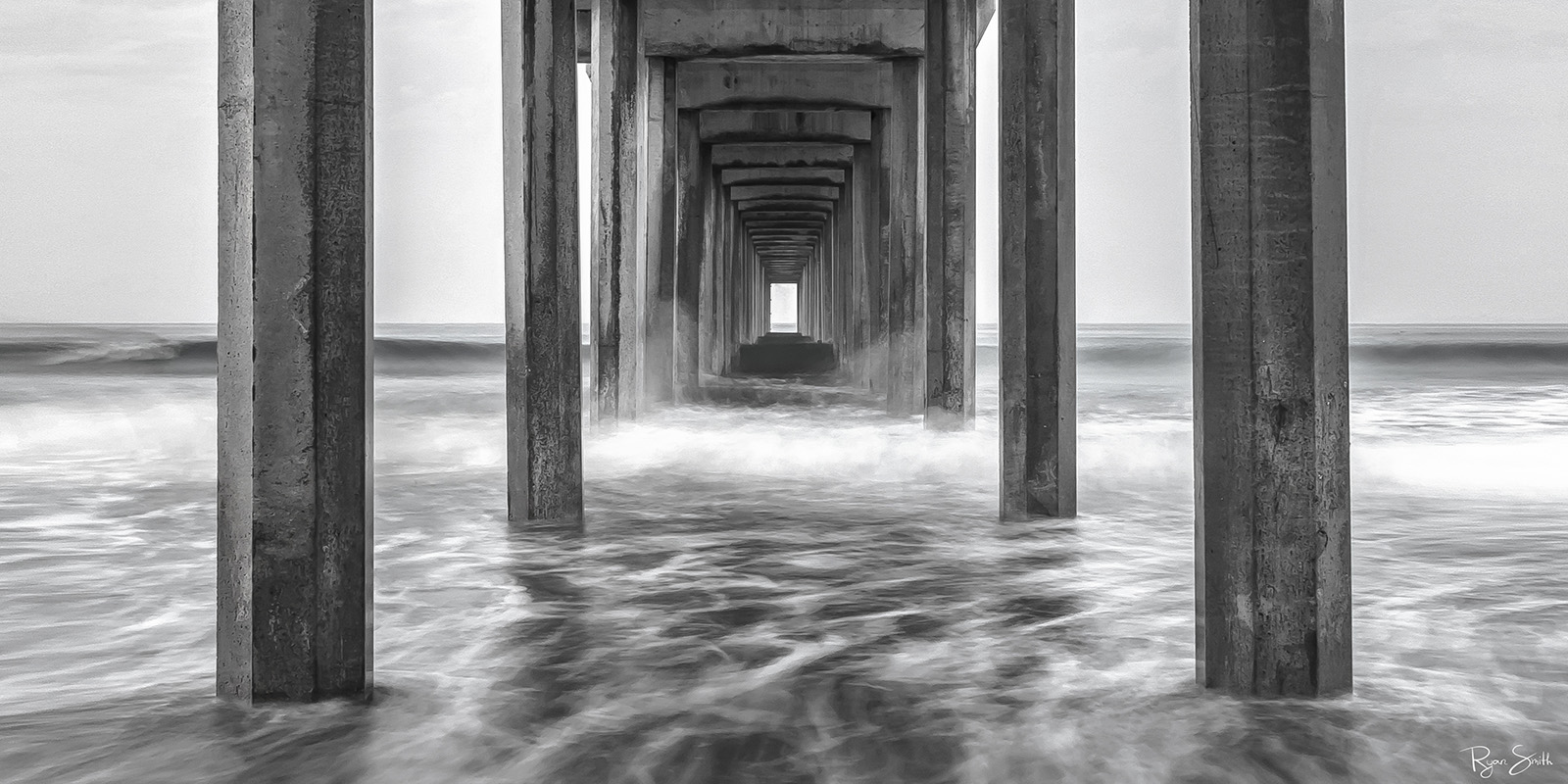 For art enthusiasts looking to find both the art of Ansel Adams and other artists inspired by Ansel Adams, several galleries exist devoted to archiving this photographer's legacy. The Washington D.C. headquarters of The Wilderness Society features a permanent gallery of Adams' work as a tribute to his tireless work for environmental conservation. An archive of Adams' work is also held at the University of Arizona's Center for Creative Photography, which he helped found.

The Ansel Adams family also runs the Ansel Adams Gallery out of the former Best's Studio, where Adams' first photographs were sold. The gallery not only features Adams' original work but the creations of artists inspired by Ansel Adams, creating more Ansel Adams style prints. The gallery also sells exclusive pieces like Ansel Adams posters & wall art prints.


Ansel Adams and Ryan Smith Fine Art
As an artist and photographer creating works sharing the beauty of nature, I have been inspired by Ansel Adams to capture the majesty of our planet. My photography and art feature a similar love for nature photography and the expression of the grand landscapes found across our beautiful planet. From the pristine mountains of Telluride to the beautiful beaches of Kauai, nature has been a significant inspiration for me as an artist. I strive to capture the same serenity Ansel Adams saw in nature's beauty. Enjoy Ansel Adams Monochrome Style Prints from my collection inspired by the famous black and white photographer whom is a major inspiration.