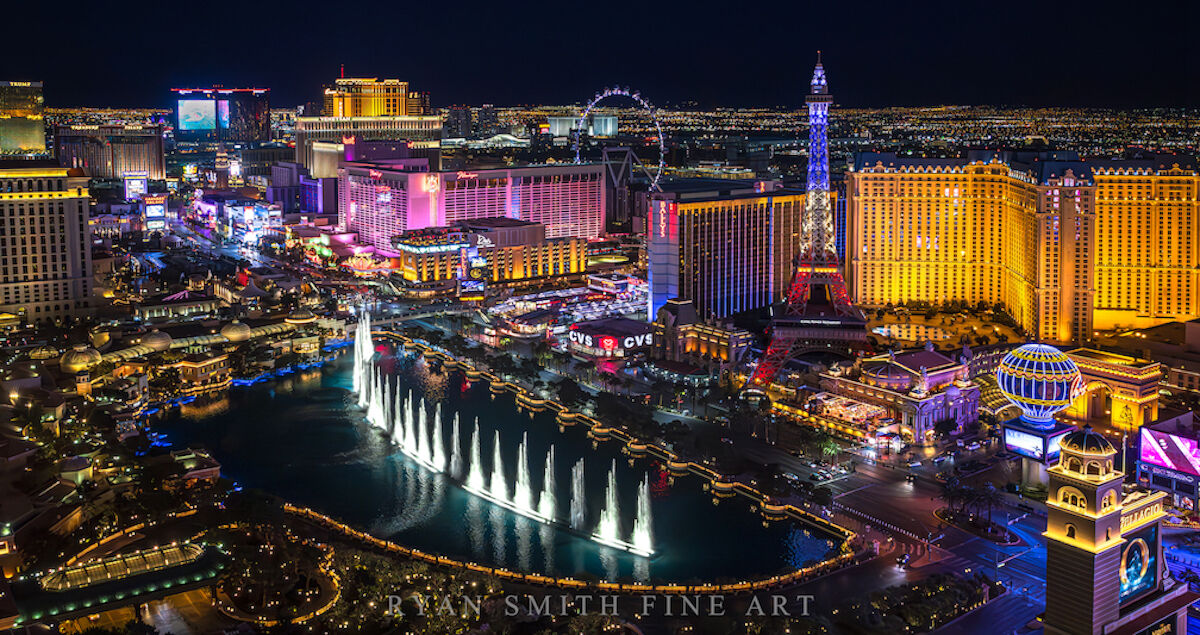 ICONS OF LAS VEGAS



City of Lights, Ghost Town, and Night Skies

Photo Workshop
October 29th - 30th , 2023

$600 Per Person

( REGISTRATION IS AT THE VERY BOTTOM OF PAGE )
Join us for a unique and unforgettable experience capturing the ICONS of Las Vegas and Beyond during the best time of the year! With its distinct personality and lovely year round weather, it is no surprise that Las Vegas and its surrounding areas have some of the most sought after photography locations for photographers.
LAS VEGAS STRIP - SUNDAY

( 4 pm to 10 pm ) Dinner Included

The world-famous Las Vegas Strip is without a doubt one of the most photographed cityscapes in the world! A never-ending vista of flashing lights and colorful neon makes for a broad portfolio opportunity. With each casino trying to out do the next with bold architecture, artistic decor, and once-in-a-lifetime attractions, these elements create a vast supply of photography locations.


PRIVATE SUITE - PATIO VIEW
We will take in THE BEST VIEW of the City as the sun goes down taking in views from above the strip of the awe-inspiring Bellagio Fountains with the perfect backdrop highlighting many of the popular structures begging for your camera's attention on The Las Vegas Strip. Dinner will be provided in the Suite!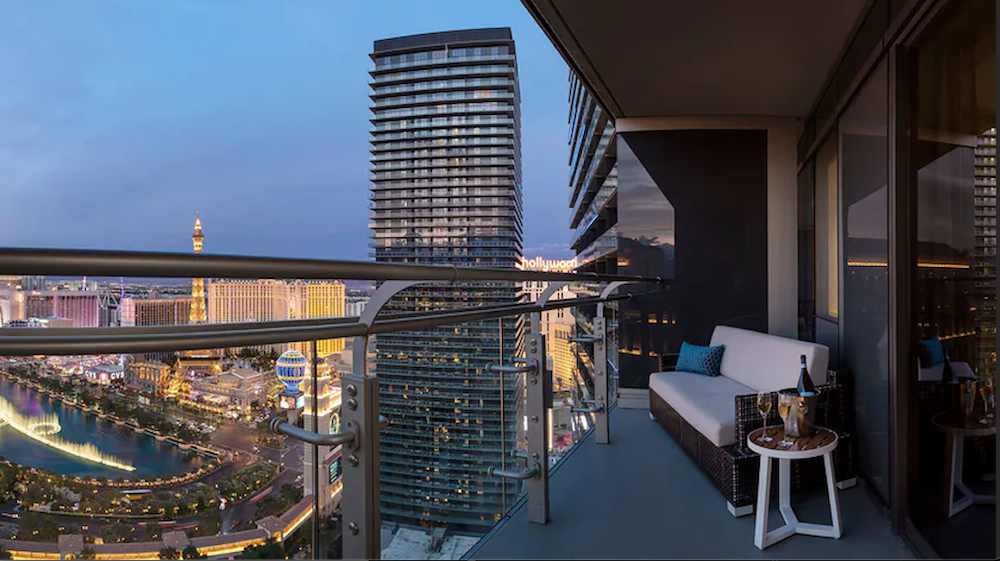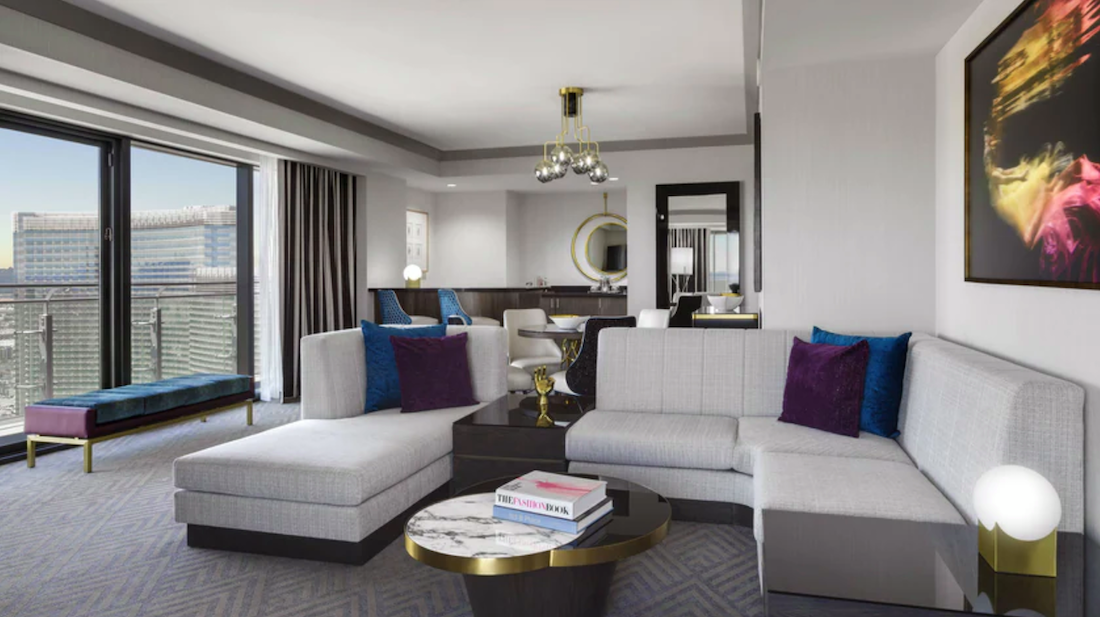 WALK ON THE STRIP


After enjoying plenty of time within our time in our Private Suite and dinner, we'll take to the strip and hit a couple of other Iconic views nearby within walking distance of our Suite. The Strip is packed with visitors all year round, so getting a shot without wandering crowds in the frame can present a challenge however there will be a couple vistas with glass above the street where crowds and car lights add to the fun!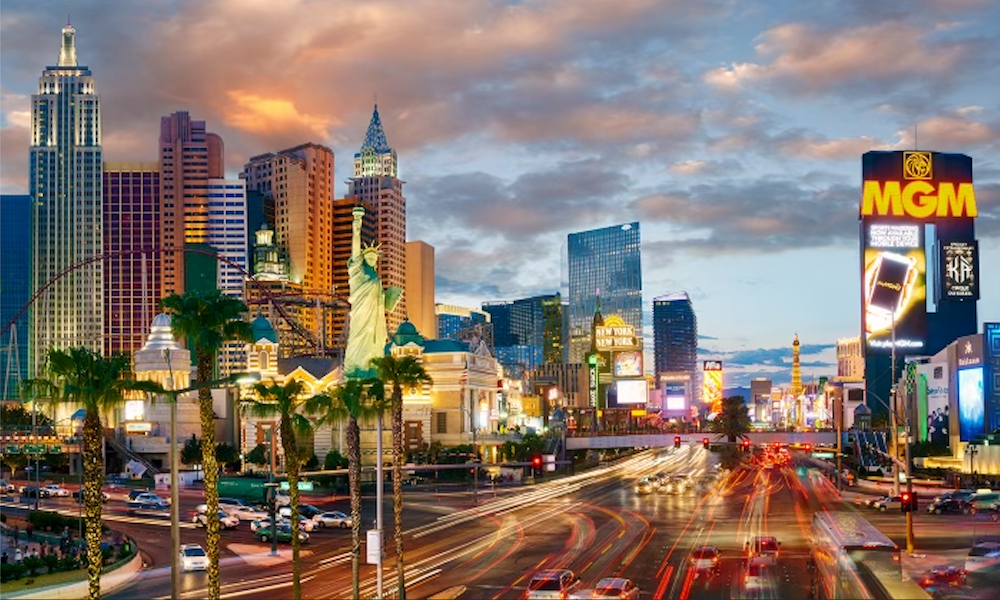 - Bring a Telephoto, ND, and Polarizer .

- Bring a Black Pillowcase or Extra Shirt to help with Reflections along the glass wall.
* Be aware that the casinos generally frown upon photography on their property. Some resorts even own the sidewalks, so you may be asked to move along if your shot is blocking pathways or becoming a disturbance. Likewise, using pro gear (tripods, off camera flash, etc) inside of a casino property is always a big no-no.



GHOST TOWN - MONDAY

( Carpool from Vegas leaving at 2pm )

Just 40 miles outside of Las Vegas, you will feel like you traveled back in time as we visit this privately Owned Ghost town amidst the oldest, richest and most famous gold mine in Southern Nevada! Offering endless unique photo opportunities you'll be highly intrigued as we have opportunity to capture antique cars, buildings, time gas pumps, and even a crashed plane!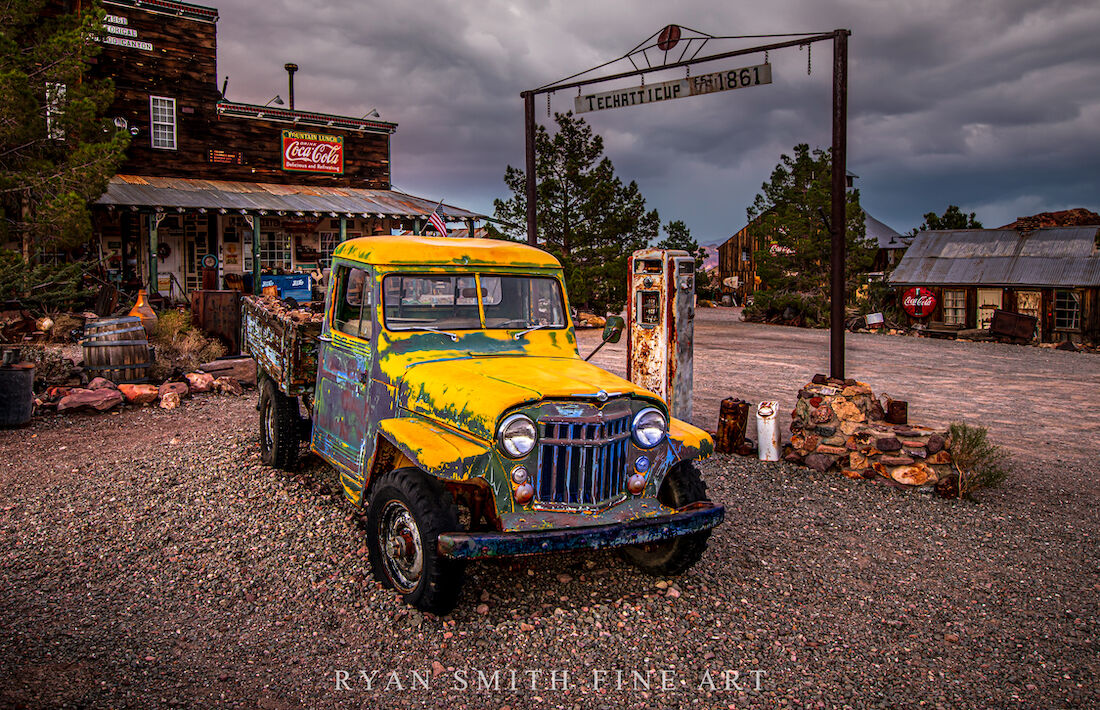 We have reserved PRIVATE ACCESS to photograph the private property after dark. This once mining town left behind buildings that still stand today, with remnants of life spanning from the mid 1800's through its abandonment. Fixtures remain in place, books and furniture adorn the buildings in arrested decay. To step inside these buildings is a step back in time.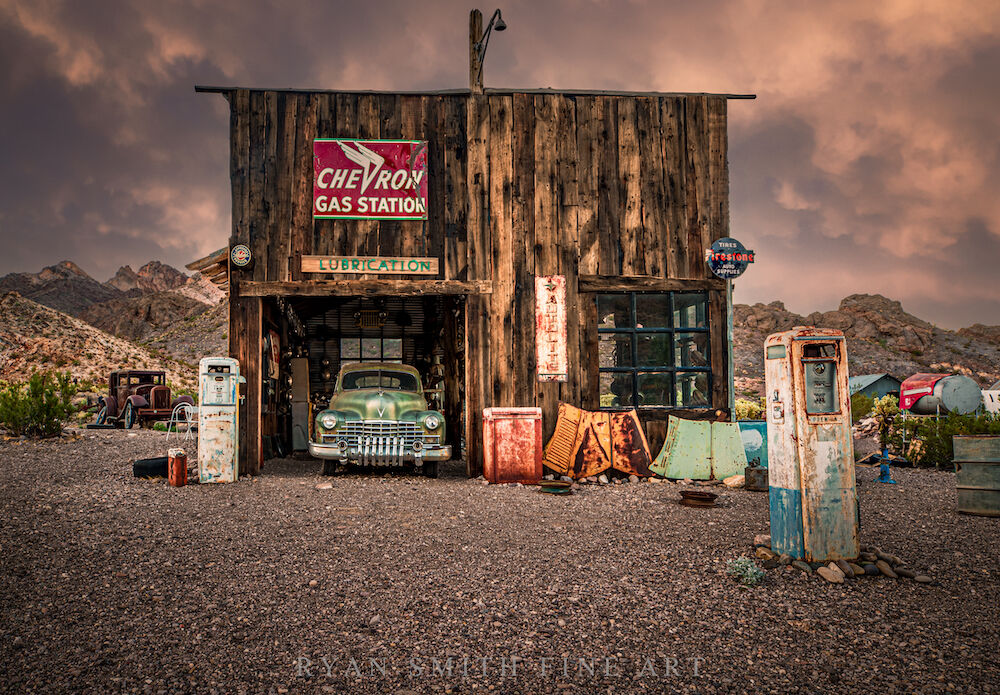 While they welcome visitors during daylight hours, try as you might to shoot after dark and they will run you off quicker than a flash flood. The owners are rightfully protective of their jewel of the desert and as
one of the signs says "You Better Not Be Here After Dark." That is, unless you have their blessing .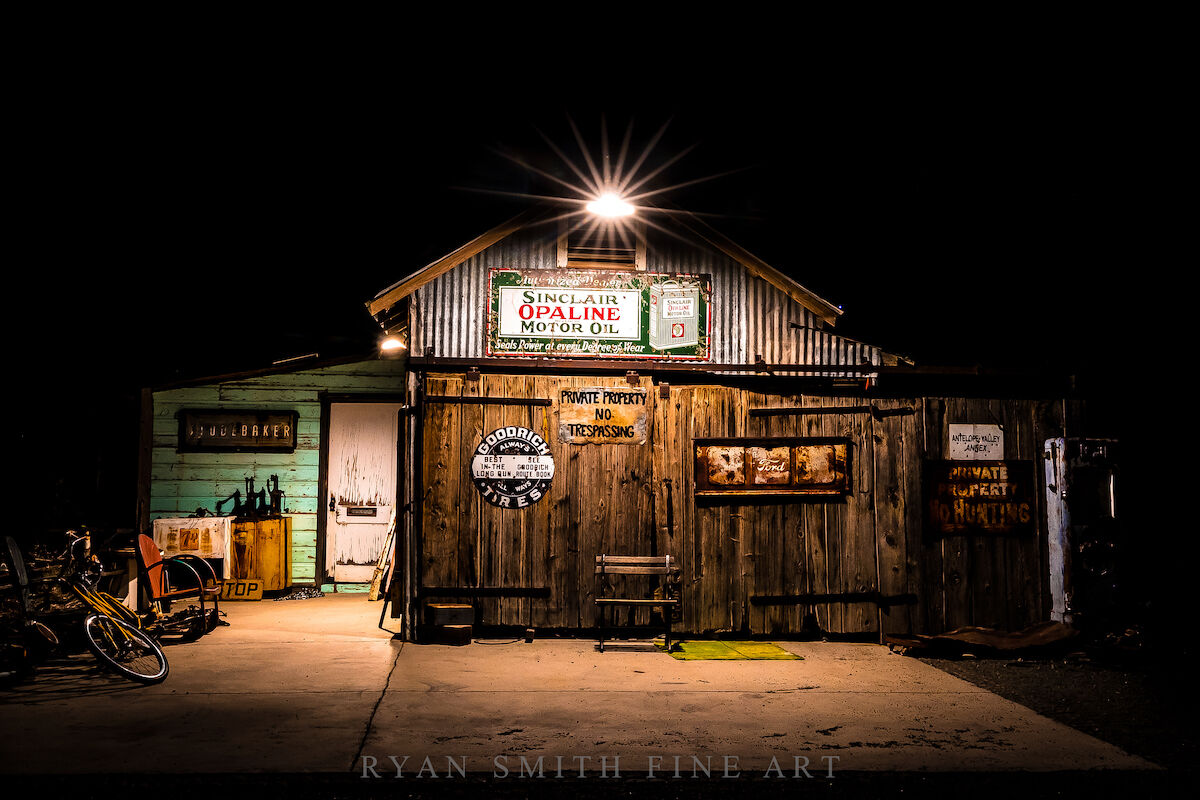 Over the last several years, the property has become a stop over for tourists, adventure seekers and has occasionally served as the backdrop to movie and television productions. Thanks to the owner's self described "hoarding tendencies," unique and interesting subjects continue to get added to the grounds as he scours the southwest for anything and everything that he thinks belongs there.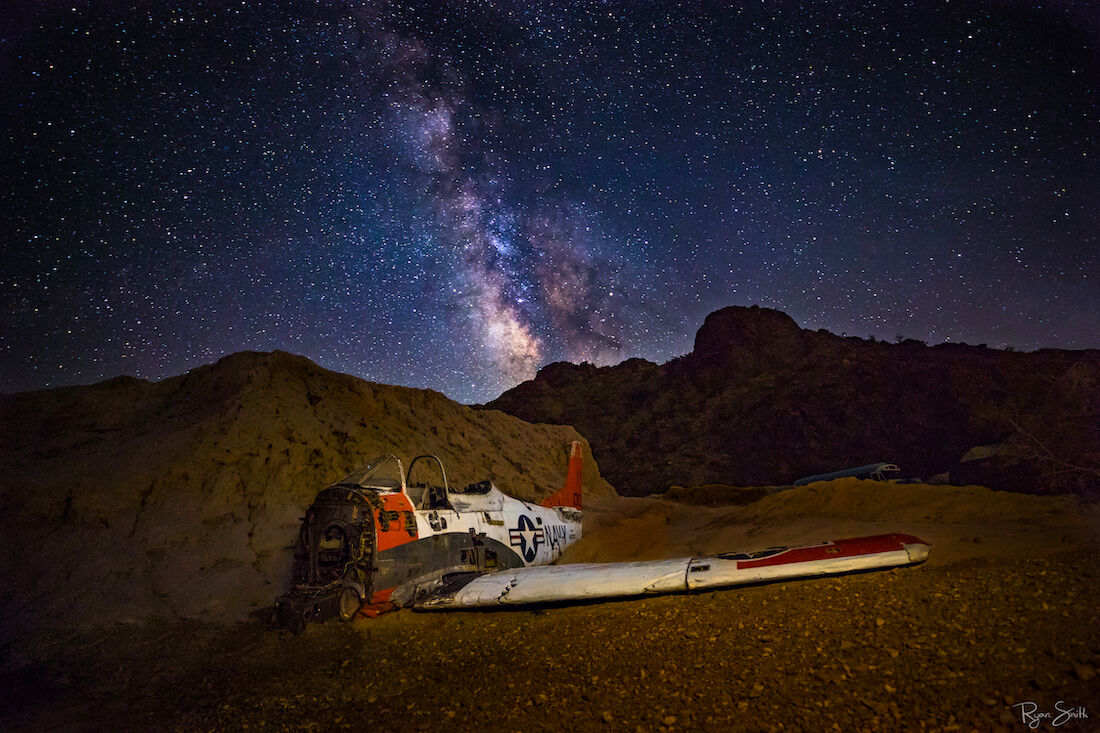 Our workshop gives us access to everything that this old relic has to offer and is set on both sides of a rarely travelled, dead end road a few miles from the Colorado River. You'll be photographing this moonlit landscape with subjects perfectly situated for light painting. This experience will be unlike any other and thanks to the property size, you'll have plenty of room to spread out and do your thing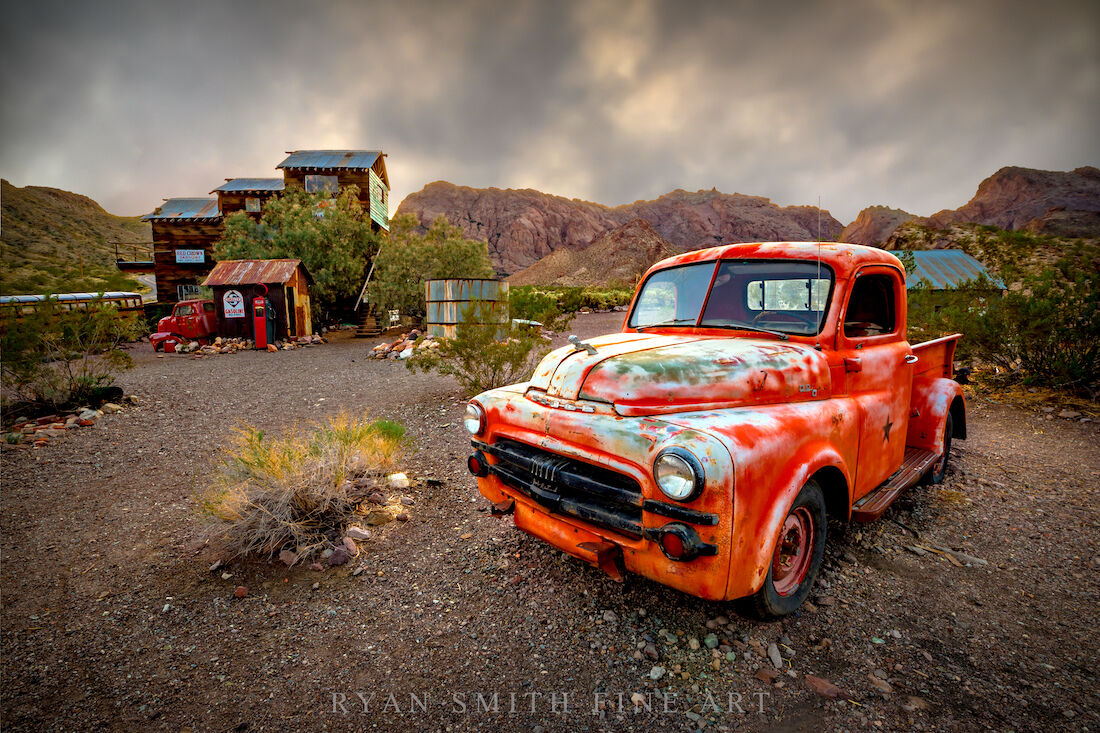 Itinerary & Logistics
What's Included

2 Incredible Evening / Nights of Photo Adventures

Dinner in the Luxury Suite Night 1
A great time, good memories, and a lot of laughs!

In-Field Instruction

In-Field Instruction

Camera setting considerations for changing conditions
Night and Astro Photography Settings

Technical Tricks: Bracketing, Focus Stacking, Perspective Blending
Creating compelling and creative compositions

Maximizing your camera in manual mode

Step by step instruction on shooting & stitching panoramic images
Understanding and using the Histogram
Filter utilization

Camera settings for maximizing depth of field

Tips and tricks ensuring proper focus for the scene

Understanding and using light.


Recommended Camera Gear
DSLR or mirrorless camera (full-frame preferable)
Lenses ranging from wide angle (12-24 or 16-35 f2.8),

mid-range (24-105), and a long telephoto (100-400).
Memory cards
Sturdy tripod & ballhead (strong winds are a possibility)
Circular polarizer
Lens cloths
Extra batteries, and memory cards
Cleaning supplies
Rocket blower
Laptop with Adobe Lightroom CC and Photoshop
Protection for your camera gear & backpack


---
Ryan Smith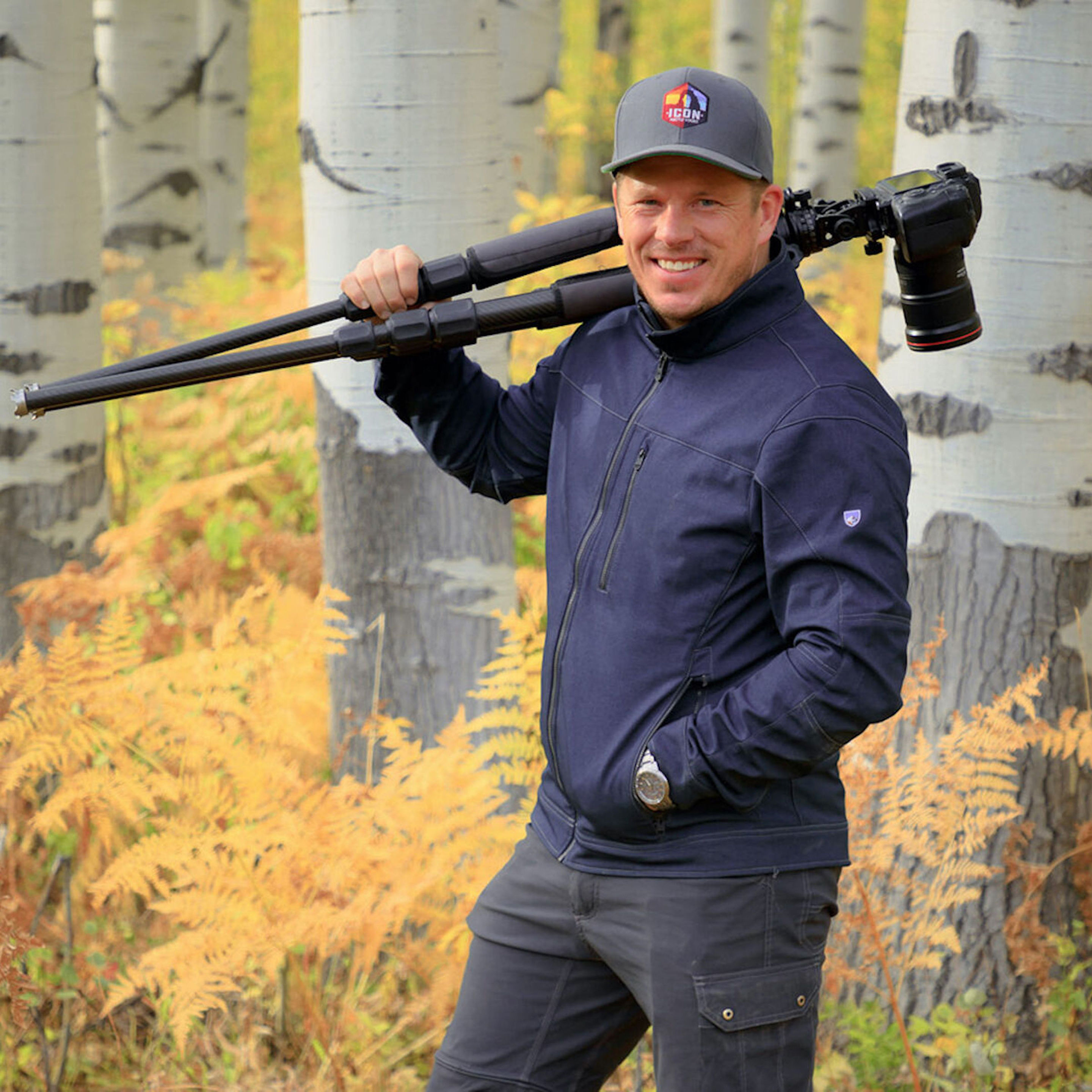 Ryan Smith developed a love and passion for the outdoors early on in life, which fueled an obsession for landscape photography. Growing up in the beautifully diverse state of Utah, Ryan has consistently traveled through the west and beyond capturing iconic views, which spark emotion and tell a story. Ryan's artistic style is unique and unmistakable which has led to prestigious awards and work featured within publications. His work is also found within various high end galleries throughout the west including Jackson Hole, Wyoming; Park City, Utah; Telluride, Colorado; Aspen, Colorado & Sedona, Arizona.

Combining his professional experience as a corporate trainer with his passion for photography, Ryan has a knack for sharing the technical aspects of photography in an easy to understand way through various workshops, tours, and events through the west and the Hawaiian Islands. He enjoys adapting to the various needs of his attendees whether it's in the field learning the technical side and composition techniques, or if its in the classroom focusing on perfecting post editing techniques and helping achieve a print ready image.