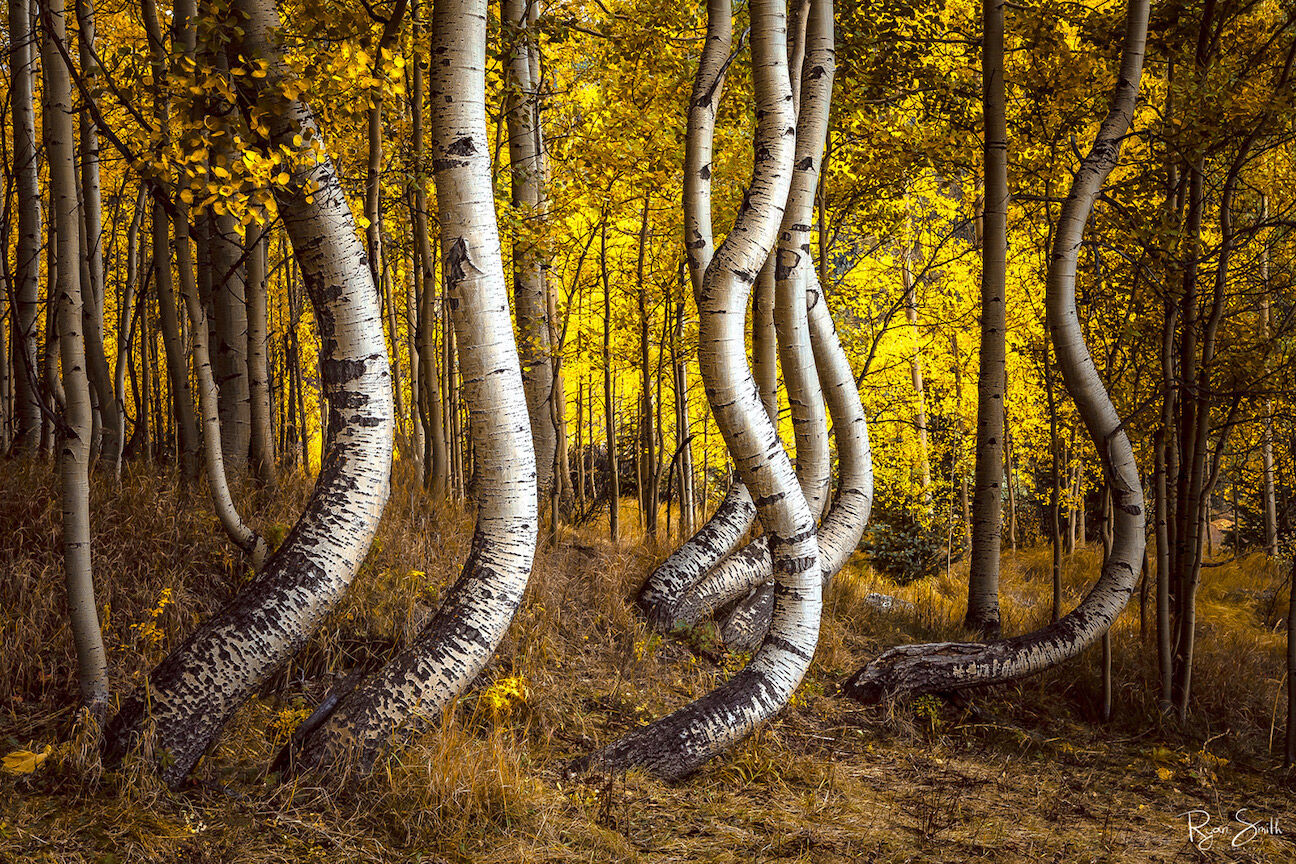 Colorado Fall Colors Photography Workshop | TOP RATED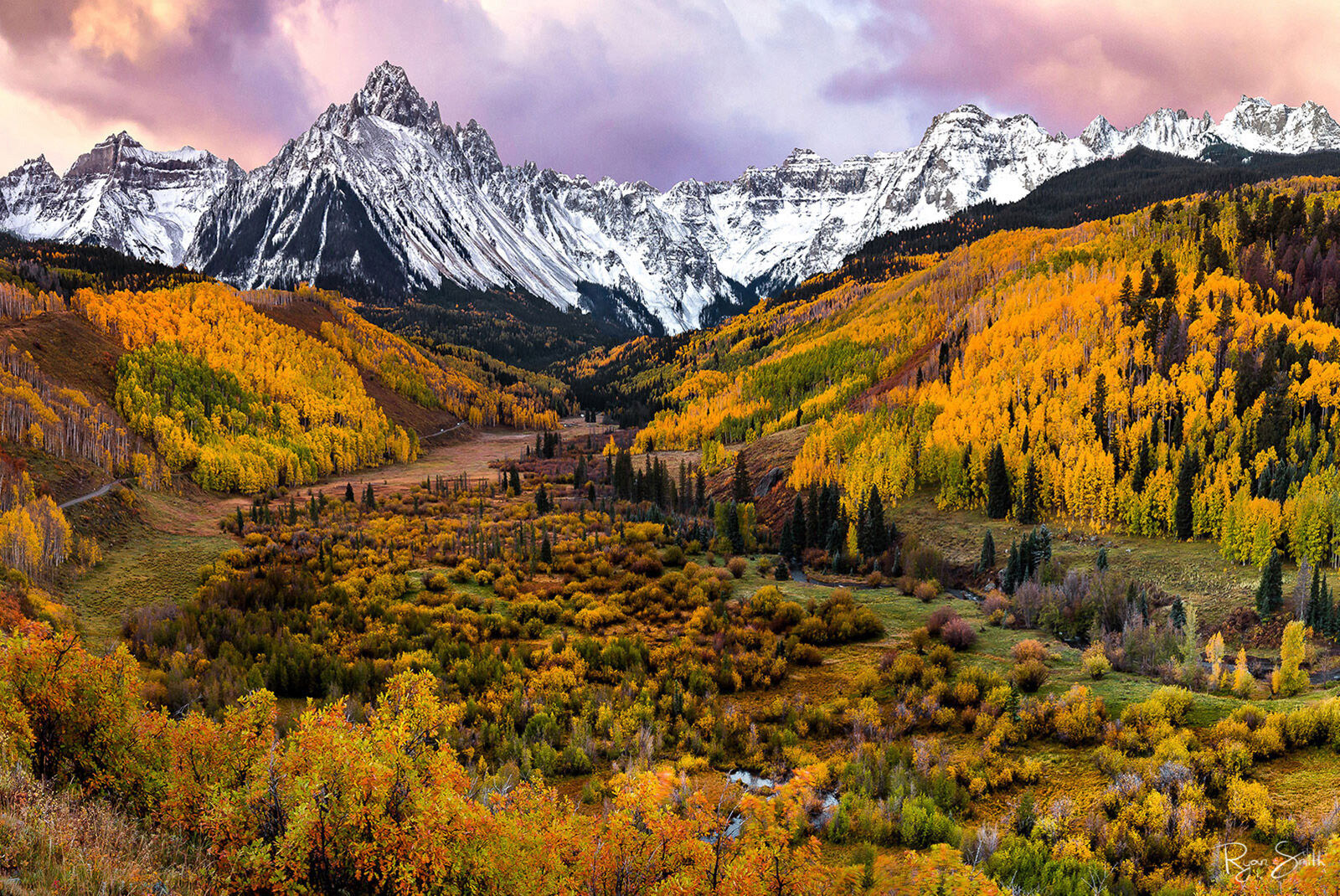 BEST PHOTOGRAPHY WORKSHOPS 2023

BEST PHOTOGRAPHY WORKSHOPS 2024
BEST COLORADO PHOTOGRAPHY WORKSHOPS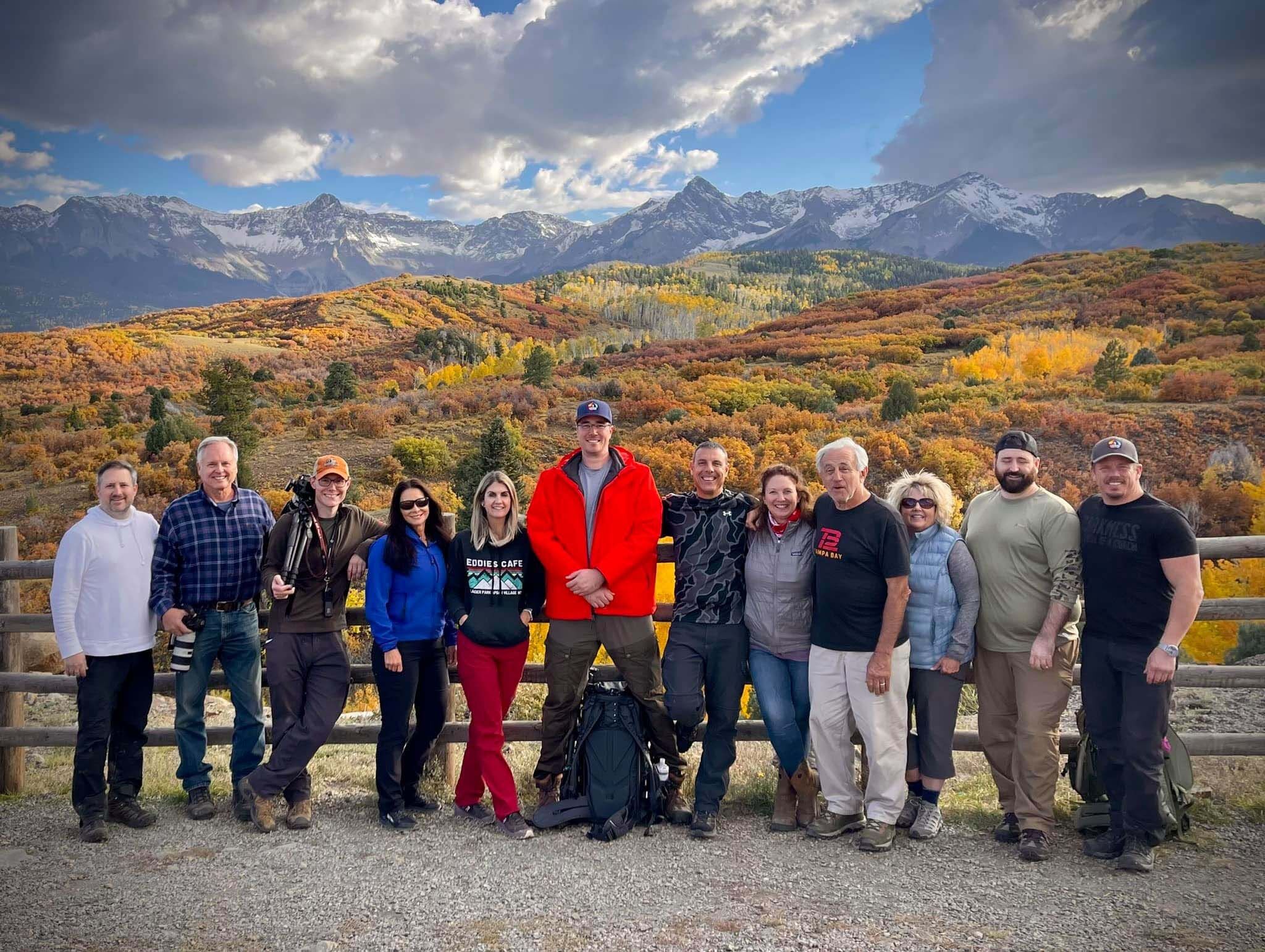 Photograph brilliant fall foliage against stunning mountain peaks as you explore the backroads of Colorado with Ryan Smith. The San Juan Mountains offer some of the most breathtaking backdrops for photographing fall color in the entire country, and you will experience it all on this one of a kind adventure on our Colorado Fall Color Photography Workshop!!
Interesting and unique compositions are endless as golden aspen trees sparkle against rugged mountain peaks. We will spend our days driving dusty country roads that wind their way to unmatched fall scenery. It's not uncommon to spend all morning photographing aspen groves, perfectly still pond reflections bursting in color, or jagged mountain ranges above a tapestry of turning leaves. Each day as the sun rises, the light creeps across the landscape slowly illuminating the vibrant yellow Aspens and we will make sure you are in the right locations to capture the magic! With a bit of good fortune we may even catch some early season snow on the peaks! We will visit some of the most beautiful areas in the San Juans, along with seldom photographed, off the beaten path locations. You will receive expert instruction on how best to capture the light and interesting compositions. The goal of the workshop is to give you the ability to explore, learn, and fine tune your photography skills both in-field and during post-processing to bring your images to life.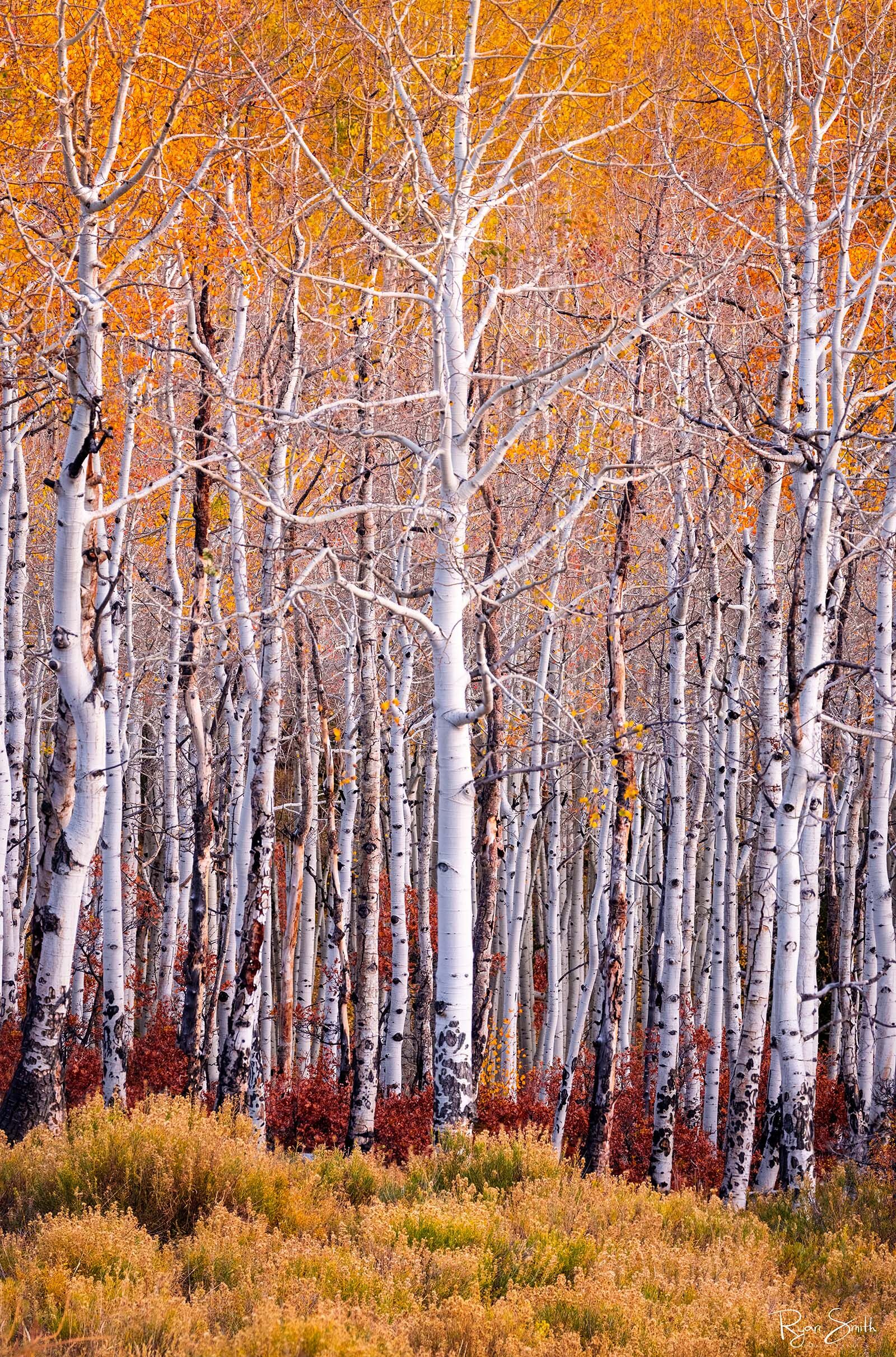 Logistics
PHOTO WORKSHOPS NEAR ME
The sun rises at approximately 7AM and sets at 7PM, making for early mornings and late nights. Departure time in the morning could be as early as 4:30AM and we may not arrive back in Telluride until after 10PM. We will do our best to make sure we have a good meal before setting out for the evening. Temperatures can range from 20 degrees in the mornings to 80 degrees during the day, so be sure to pack layers, a warm coat, rain jacket or wind shell, under layers, water resistant hiking boots/shoes, hats, gloves and hand warmers. A headlamp will also come in handy.
Physical difficulty is easy to moderate. We will be at a high elevation to start out (Telluride sits at 8750 feet) and may drive or hike to higher elevations. While many locations will be a short distance from a parking lot, there is a possibility for some hikes with an elevation gain of a thousand feet.
Three nights single-occupancy lodging at the Peaks Resort and Spa in Telluride, is included in the workshop fee. The resort offers convenient access to the gondola, restaurants, and local attractions. Meals and beverages will be at your own expense and are not included in the workshop fee. Please Contact Us if you have questions about accommodations.

We will be traveling the rugged, bumpy dirt roads in Ryan's 10 passenger van throughout the workshop. Carpooling or driving yourself is also an option. Transportation to and from Telluride is not included, so if you intend to explore the area on your own, a 4WD is recommended.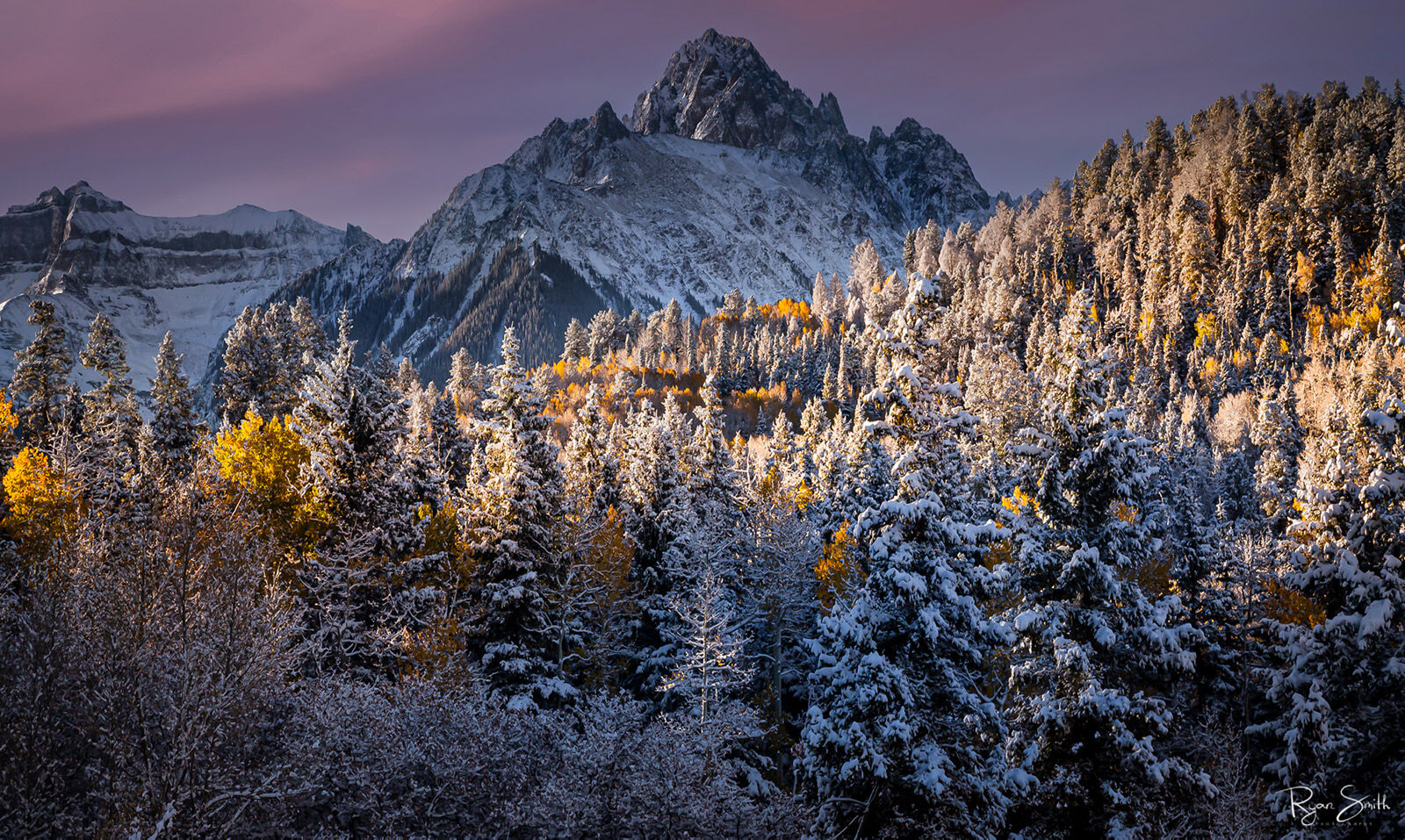 Itinerary
The workshop begins at 3PM on October 2nd in the lobby at the Peaks Resort and Spa in Telluride for a brief orientation and introductory session before heading out for sunset. For the remainder of the workshop, we will depart well before sunrise to be on location for first light, and continue shooting throughout the early morning hours. Our morning sessions may be extended by finding small scenes or backlit aspen groves to photograph while the sun rises in the sky. We will take a mid-day break to eat and rest up for our afternoon/evening photography session. This time could also be utilized for post processing instruction in both Adobe Lightroom and Photoshop. We will gather several hours before sunset to take advantage of the late afternoon sun and mountain shadows and continue photographing until the last light of the evening fades. This recipe calls for early mornings and late nights, which is why it's important we rest up in the middle of the day.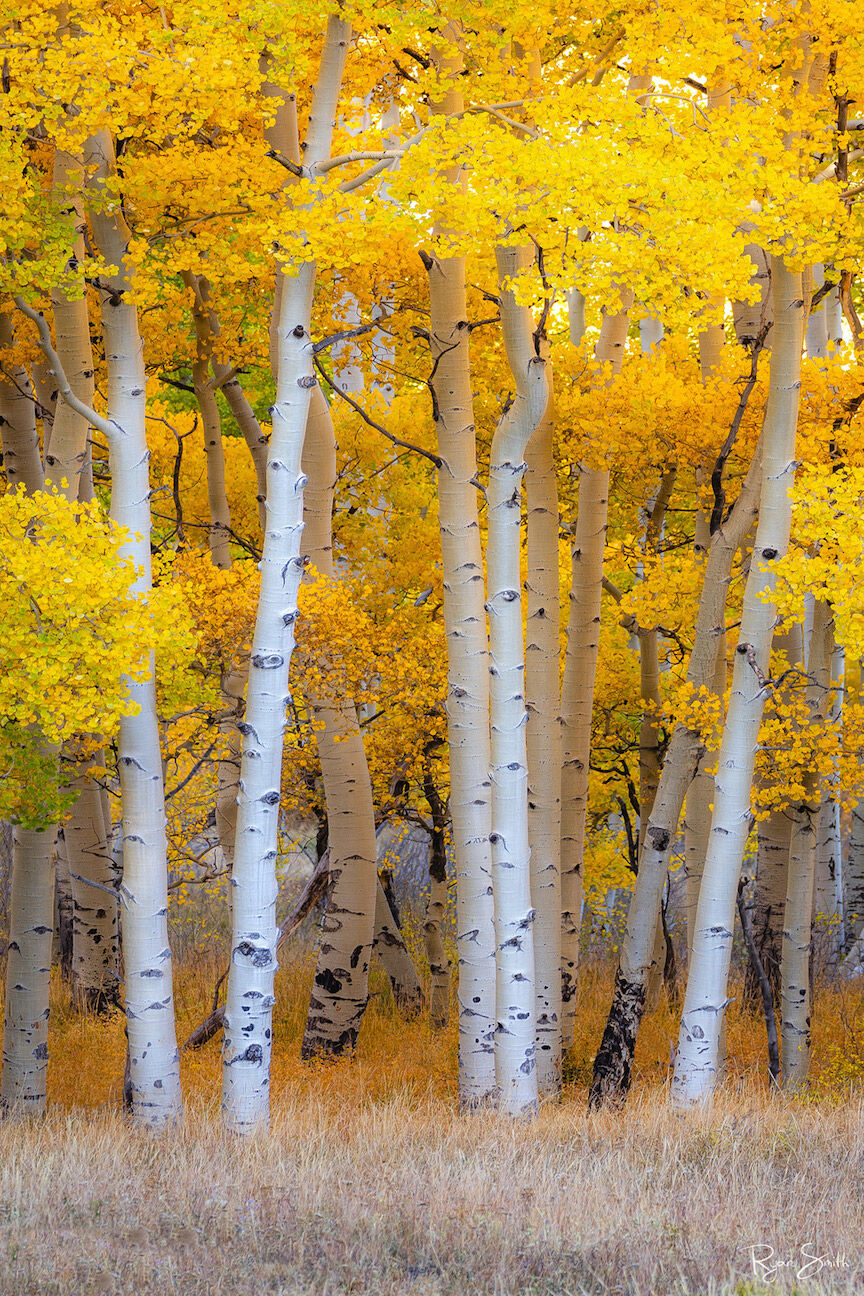 What To Expect
Golden Aspens everywhere! The workshop is timed for optimal fall colors, and we will take full advantage traveling through the mountains and valleys between Ridgeway, Ouray and Telluride. There are countless groves of aspen trees that are photogenic in their own right or make wonderful foregrounds for grander landscape scenes. Crisp mountain air, winding dirt roads and beautiful mountain scenery will be a daily experience, all in an effort to capture breathtaking and memorable images. We will provide tips to capture images correctly "in camera" so the technical part becomes second nature and you can focus on the creative aspects of landscape and nature photography. Post processing instruction will be start to finish to help you create print-worthy images.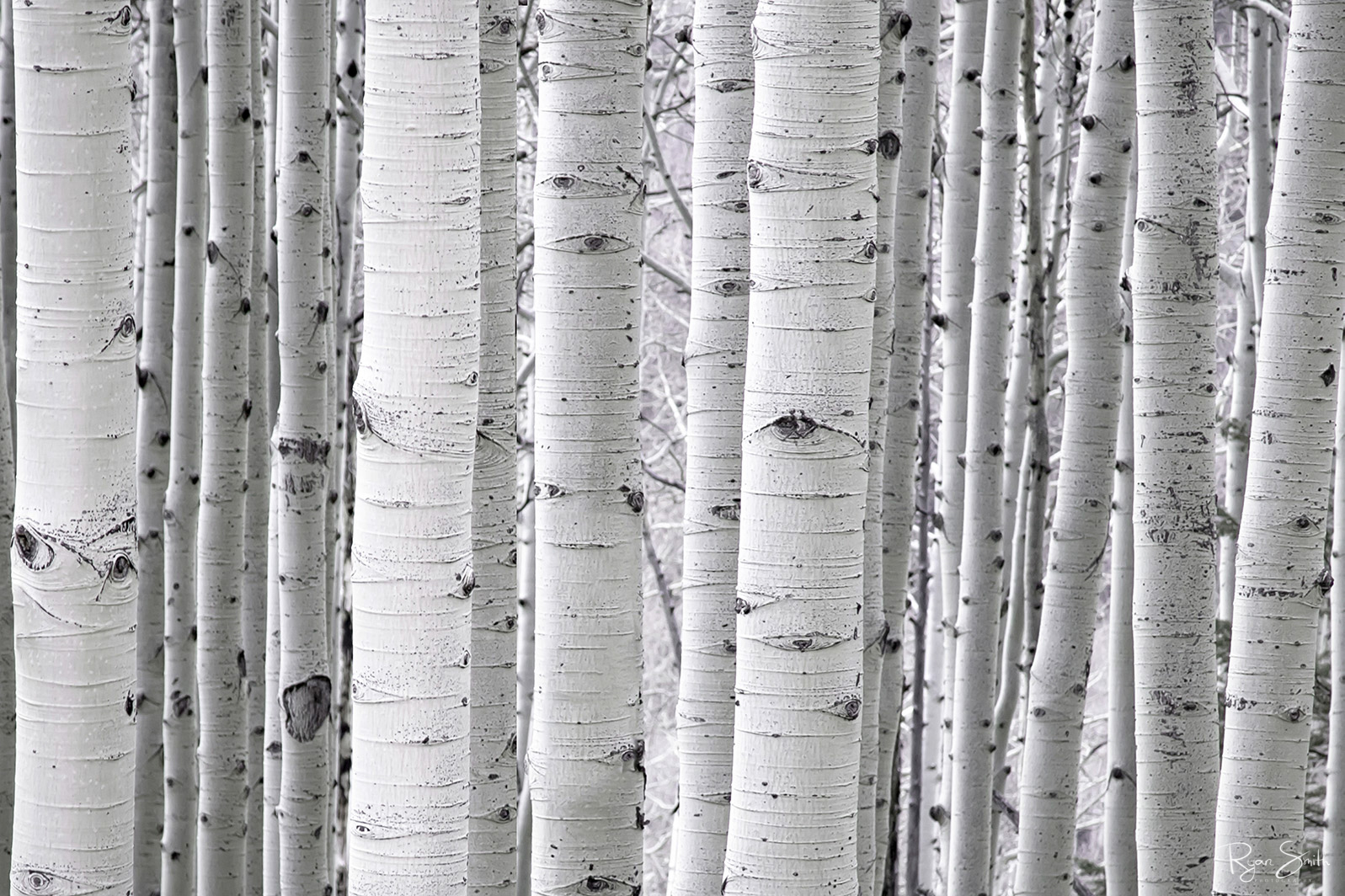 What's Included
3-nights single occupancy lodging at the Peaks Resort and Spa in Telluride, Colorado
All transportation during the workshop.
A great time, good memories, and a lot of laughs!
What's Not Included
Meals, snacks and beverages
Transportation to and from Telluride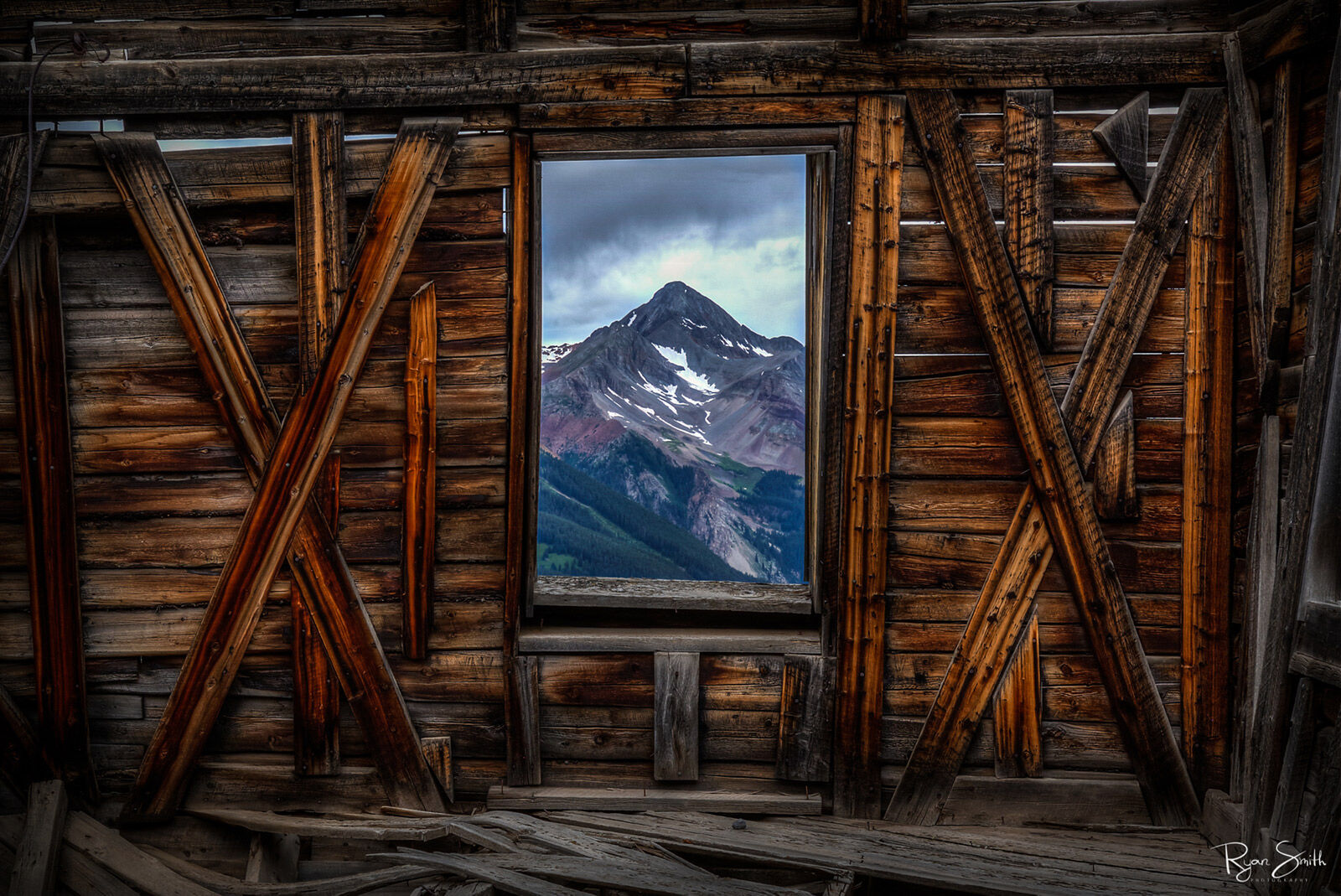 In-Field Instruction
Creating compelling compositions and storytelling through images
Controlling your camera in manual mode
Understanding and using the Histogram
Finding foregrounds
Filters - when and how to use them. Avoiding their pitfalls
How lens selection affects the scene
Technical Tricks: Bracketing, Focus Stacking, Perspective Blending
Understanding and using light.
Capturing difficult scenes
Post-Processing Instruction
Lightroom and Photoshop Techniques
Importing and organizing
Using the clone tool, warping, stretching and eliminating distractions
Blending images in Photoshop
Dodging and burning
Using layers and masks
Image critique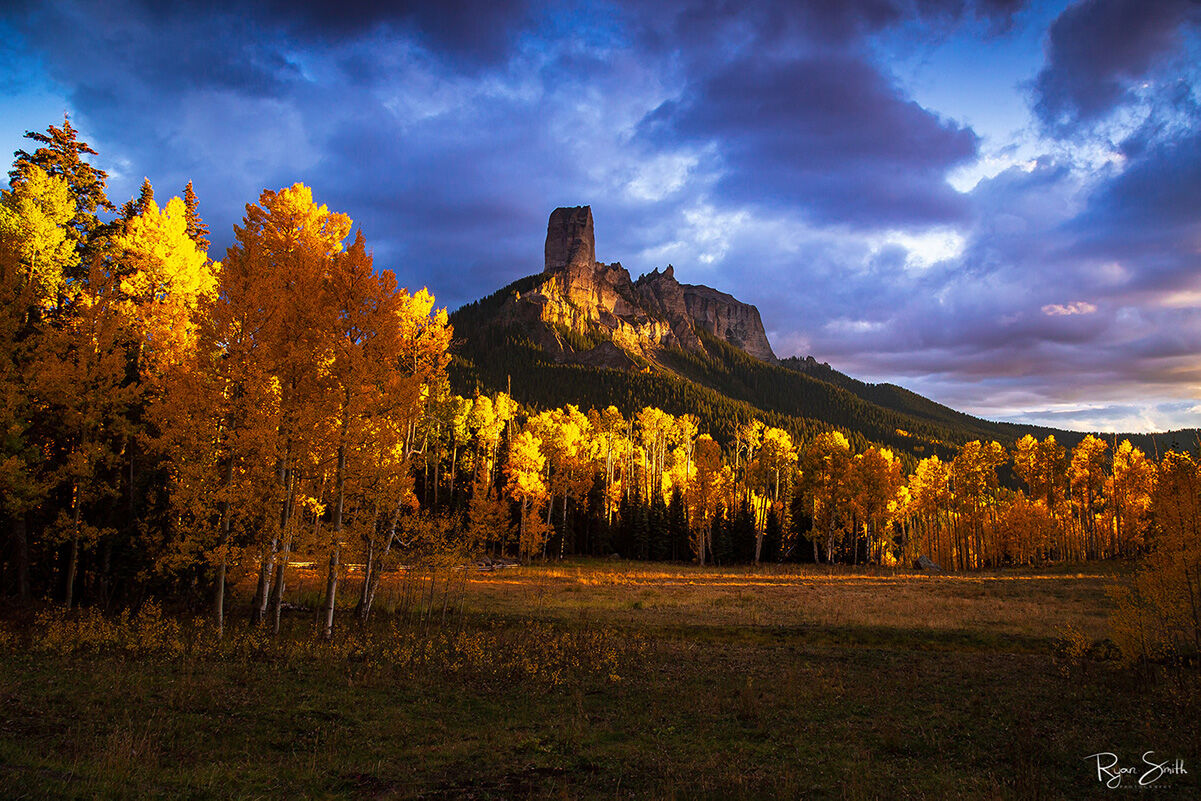 Recommended Camera Gear
DSLR or mirrorless camera (full-frame preferable)
Lenses ranging from wide angle (16-35), mid-range (24-105), and a long telephoto (100-400).
Memory cards
Sturdy tripod & ballhead (strong winds are a possibility)
Remote shutter release
Circular polarizer and ND filters
Lens cloths
Extra batteries, and memory cards
Cleaning supplies
Rocket blower
Laptop with Adobe Lightroom and Photoshop
Protection for your camera gear & backpack
Recommended Personal Gear/Clothing
Quick dry, lightweight long pants and shirts
Warm/water resistant hiking boots/shoes
Warm jacket
Fleece underlayers
Headlamp
Refillable water bottle
Hat, gloves, hand warmers
Sunglasses
Rain coat and/or wind shell
Insect repellent
Sunblock
Umbrella


Ryan Smith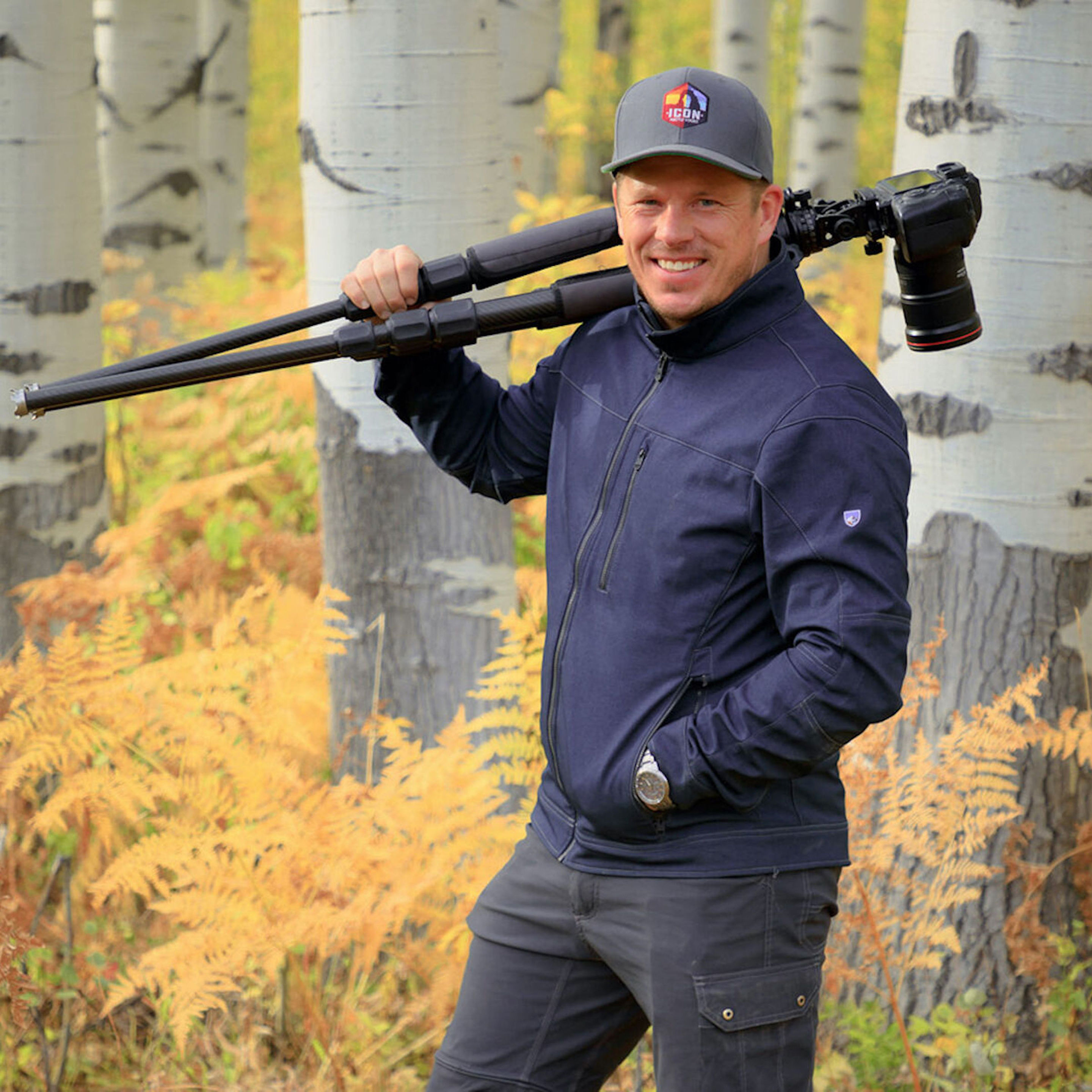 Ryan Smith developed a love and passion for the outdoors early on in life, which fueled an obsession for landscape photography. Growing up in the beautifully diverse state of Utah, Ryan has consistently traveled through the west and beyond capturing iconic views, which spark emotion and tell a story. Ryan's artistic style is unique and unmistakable which has led to prestigious awards and work featured within publications. His work is also found within various high-end galleries throughout the west including Jackson Hole Wyoming.

Combining his professional experience as a corporate trainer with his passion for photography, Ryan has a knack for sharing the technical aspects of photography in an easy to understand way through various workshops, tours, and events through the west and the Hawaiian Islands. He enjoys adapting to the various needs of his attendees whether it's in the field learning the technical side and composition techniques, or if its in the classroom focusing on perfecting post editing techniques and helping achieve a print ready images.

---