White Horses of Camargue

ICONS of France Photography Workshop
April 21 - 25th, 2025

ALL INCLUSIVE!

$6,500 Per Person

50% Deposit at Time of Booking

Monthly payments are available in check out offered by PayPal

( REGISTRATION IS AT THE VERY BOTTOM OF THIS PAGE SCROLL DOWN TO BOOK )

Join Ryan Smith and the world renowned master Photographer of the White Horses Albert Dros on an unforgettable adventure capturing the world's most photogenic white horses in a variety of stunning scenes. Take in the vistas across five incredible days capturing these magnificent creatures with the back drop of blazing sunrises and sunsets that Camargue is known for. You'll be mesmerized as you capture the White Angels across a variety of epic locations, beaches to sand dunes, salt flats, grassy wetlands and lakes. Be ready to capture these spectacular equines at their finest! Joining Ryan and Albert is France's own Intenationaly Known Award winning Photographer Arman Sarlangue and a team or Gurdians and Horse Handlers to make every moment of this adventure perfect!

&t=2s


AN ALL INCLUSIVE EXPERIENCE!

- 5 Days / 4 nights double-occupancy ( Single occupancy rooms available $500)

- Airport Pick Up & Drop Off

- ALL MEALS INCLUDED

Breakfast Lunch and Dinner

- Transportation for the duration of the workshop
- 8 Sunrise / Sunset Photo Sessions planned

- Private Access for Sunrise / Sunset

- Bonus Add-On Excursions Included!

The White Horses of Camargue are meticulously handled within a controlled environment by professional Guardians and Guides thus providing clients incredible opportunities for spectacular images.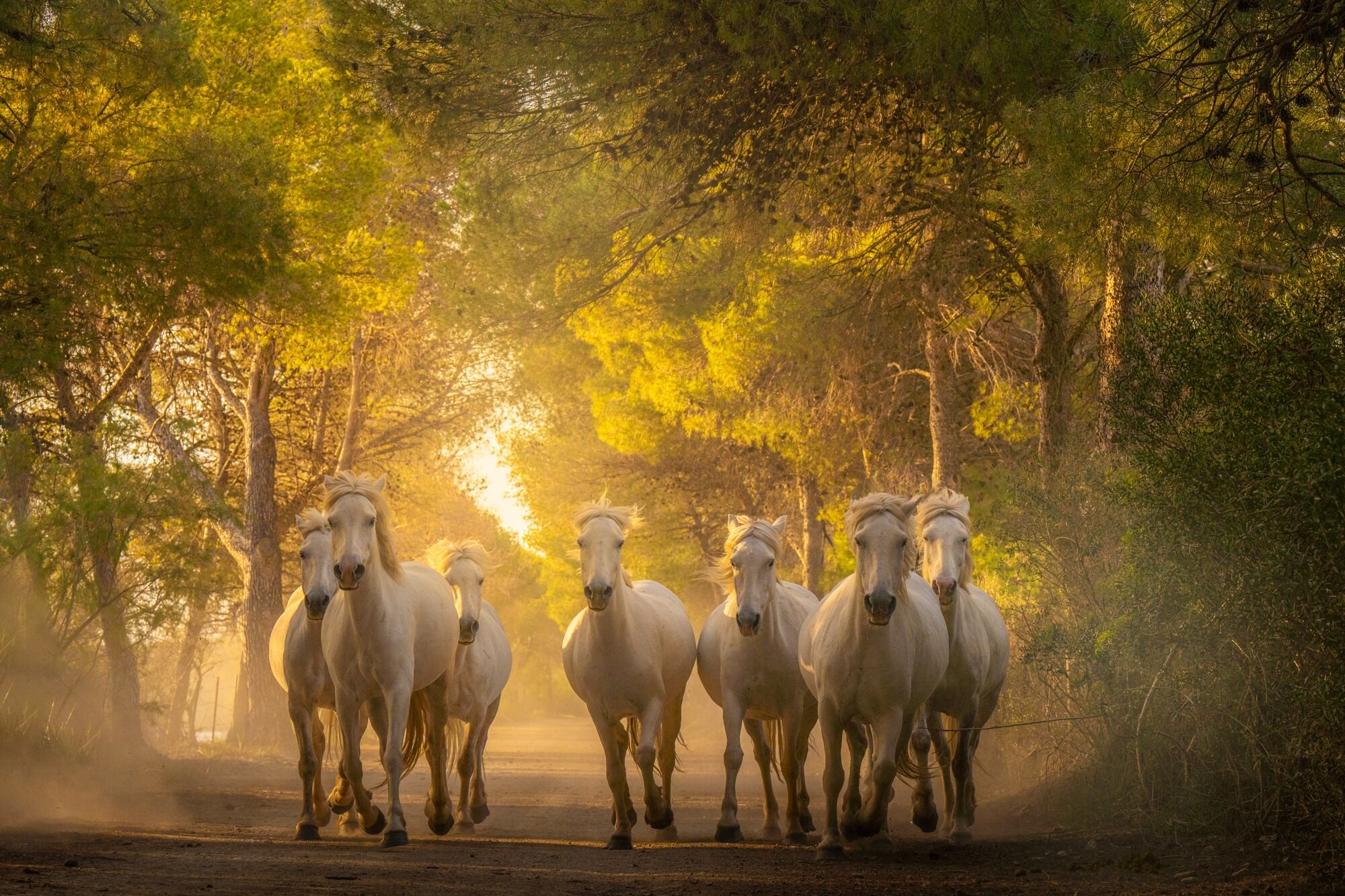 Enjoy taking in the widest variety of captivating scenes featuring the original White Angels running amidst the most incredible landscapes, and enjoy stunning architectural marvels.
Camargue is a region in Southern France known for its marshes and extraordinary wildlife – the graceful flamingos and the elegant white horses that are native to the area. This adrenaline-packed photo tour is a great opportunity to shoot the beauty of the white horses displaying their love for freedom and play as you learn and apply new techniques in capturing moving subjects.

For the duration of the tour, you'll have professional photography guides and Horse handlers on-hand to teach you everything you need to know in order to take home awe-inspiring shots. They'll make sure that your photography skills improve as you immerse yourself in the wonders of the Camargue National Park.

Whether you are a beginner, an amateur or a seasoned professional, this photo workshop in the south of France will elevate your wildlife photography portfolio to a whole new level. Join us on an exhilarating adventure photographing the white horses and birds of Camargue.

BONUS ADD-ON EXCURSIONS INCLUDED!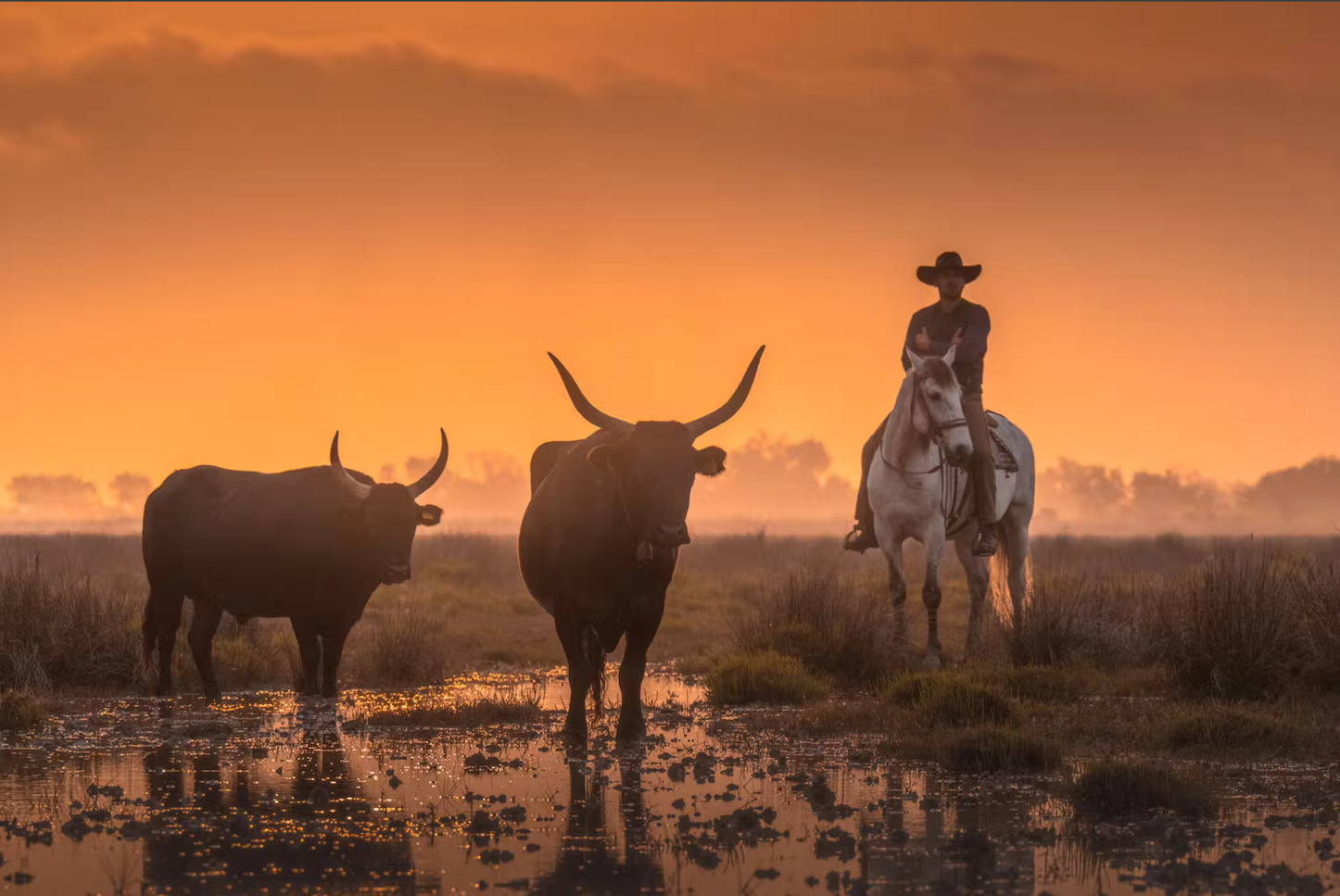 You will have special unique opportunities and private access not offered to other groups.


- Foals & Mares

- Birds in the Park / Flamingos + 350 Bird Species ( Private Access for Sunrise )

- Bulls & Guardians on Private Land with elevated perspectives

- Pink Salt Marsh Abstract Photo Shoot + Blue Hour ( Private Access for Sunset )


Sample Itinerary
Day 1: Arrival

We'll begin the trip by meeting at the Marseille airport at 1PM. Our schedule will be tight, so that we can accomplish more during the next few days and make the most of our time in France. For this reason, we advise that newcomers book morning flights or stay in Marseille overnight.

Our recommended airlines to fly into Marseille are KLM or AirFrance. Once the group has assembled, we'll begin our journey towards the Parc Naturel Régional de Camargue, also known as the Camargue National Park.

Upon arrival to the town of Saintes-Maries-de-la-Mer – where the park is located – we'll receive a brief orientation on shooting the horses and other important reminders to keep in mind during our tour. Thereafter, we'll make our way to the first shooting location to capture the ranchers herd the animals into dynamic squadrons, galloping upon the sandy beaches or in shallow water. We'll spend the wonderful golden hours of the day before sunset photographing Camargue's unparalleled equine beauties.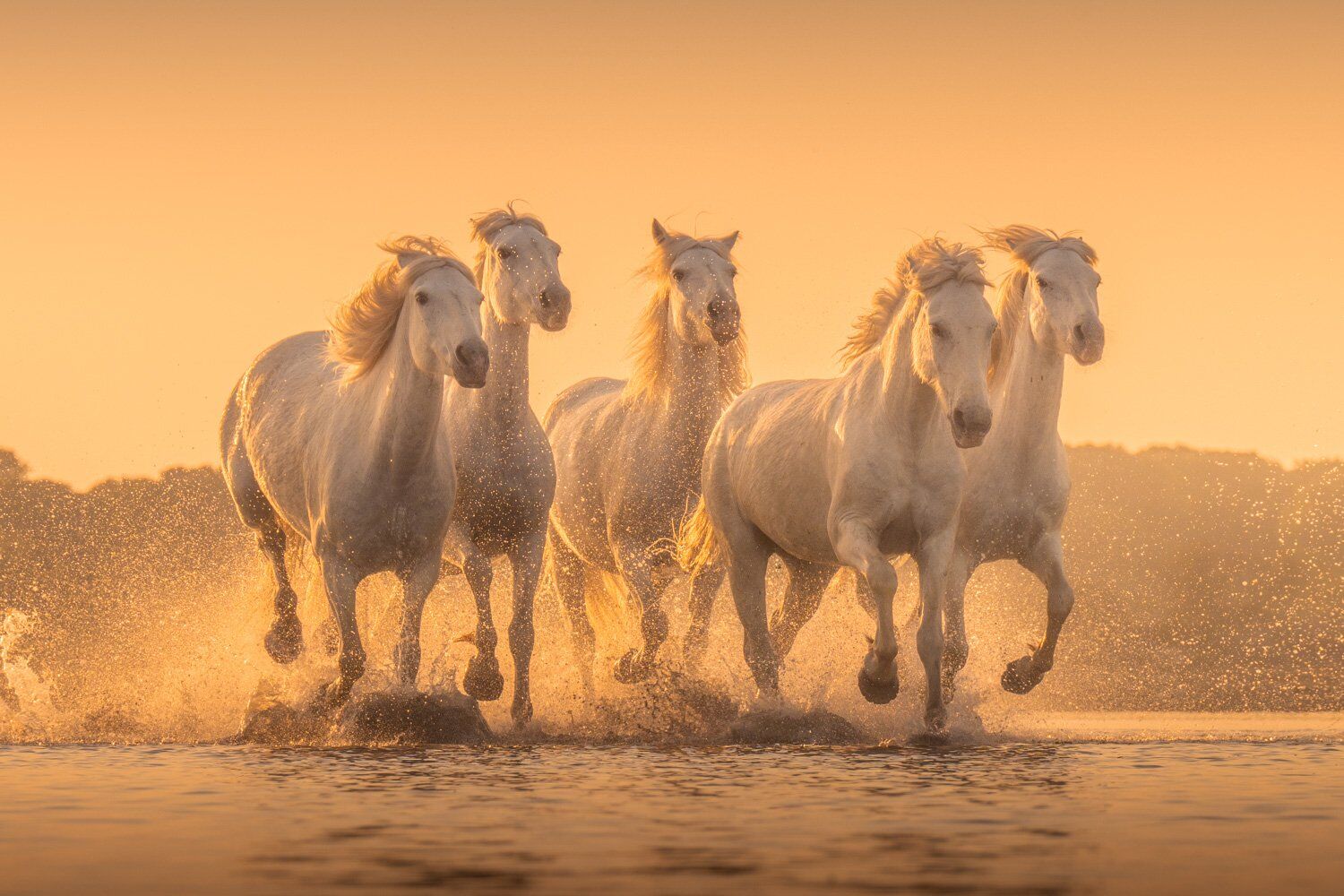 Day 2: Show of White Angels / Horses of Camargue
On day two, we'll head out to photograph the horses in the early morning in the pink salt marshes. This amazing photo shoot will be followed by a short critique and discussion session of the photos we've taken, before we head out into the park once again. This time, we'll continue to sharpen our photography skills as we capture the spectacular foals and mares at sunset.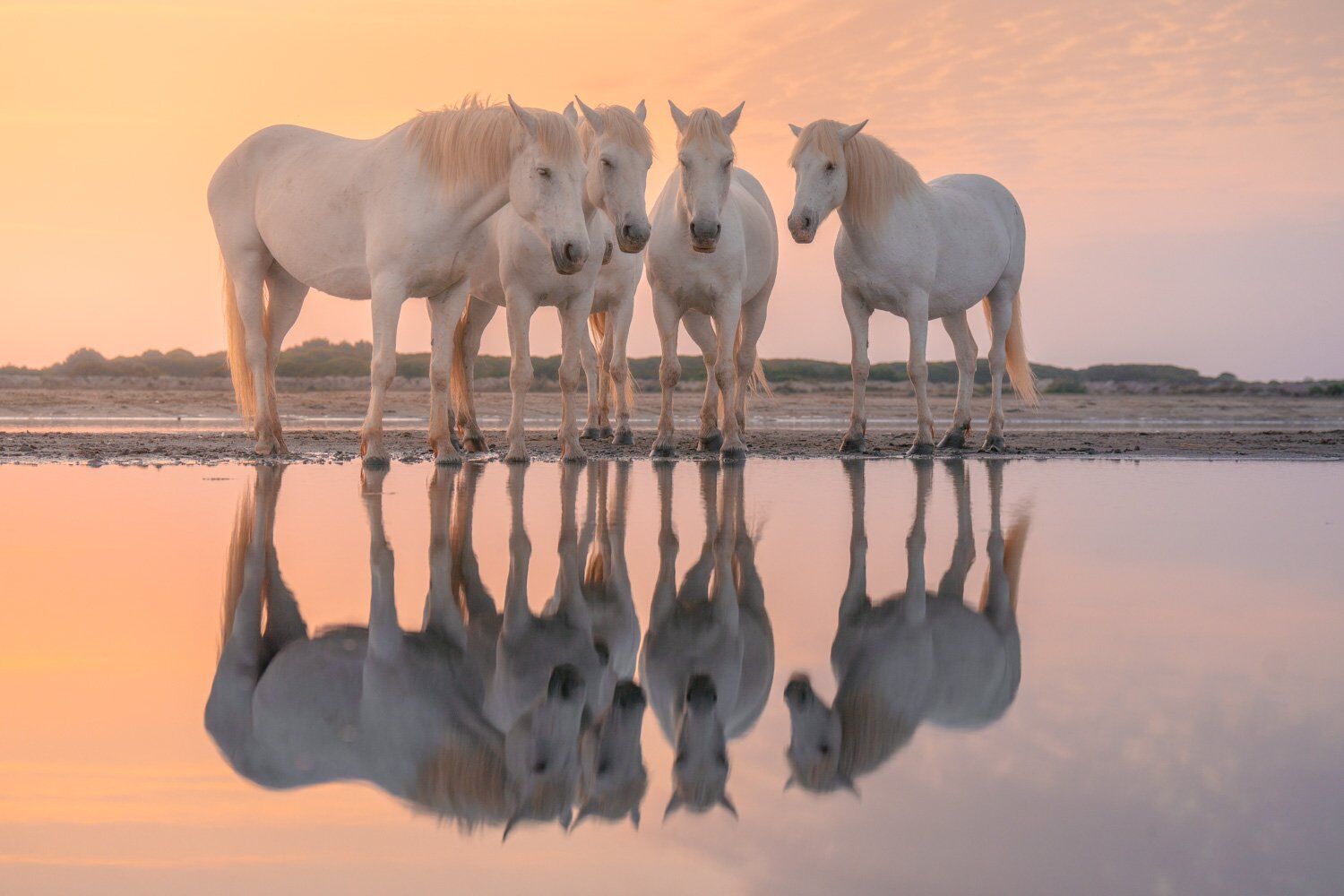 Day 3: Camargue National Park

On day three, we'll spend the sunrise bird watching in the Camargue National Park. We will have a special access only for our group in this park to have the best light when we see the 340 species of birds that
visit this park, the most famous are the pink flamingos. We'll follow the paths and make use of the observation booths in order to capture these colorful creatures mulling about in their colonies on a small
island near Saintes-Maries-de-la-Mer, which is the only such habitat for these birds in France.



In the afternoon, we'll have another photography educational masterclass and critique session, before we head back into the national park for a sunset session in the classic marshes with the white horses
as they move around with their herds, guided by the ranchers.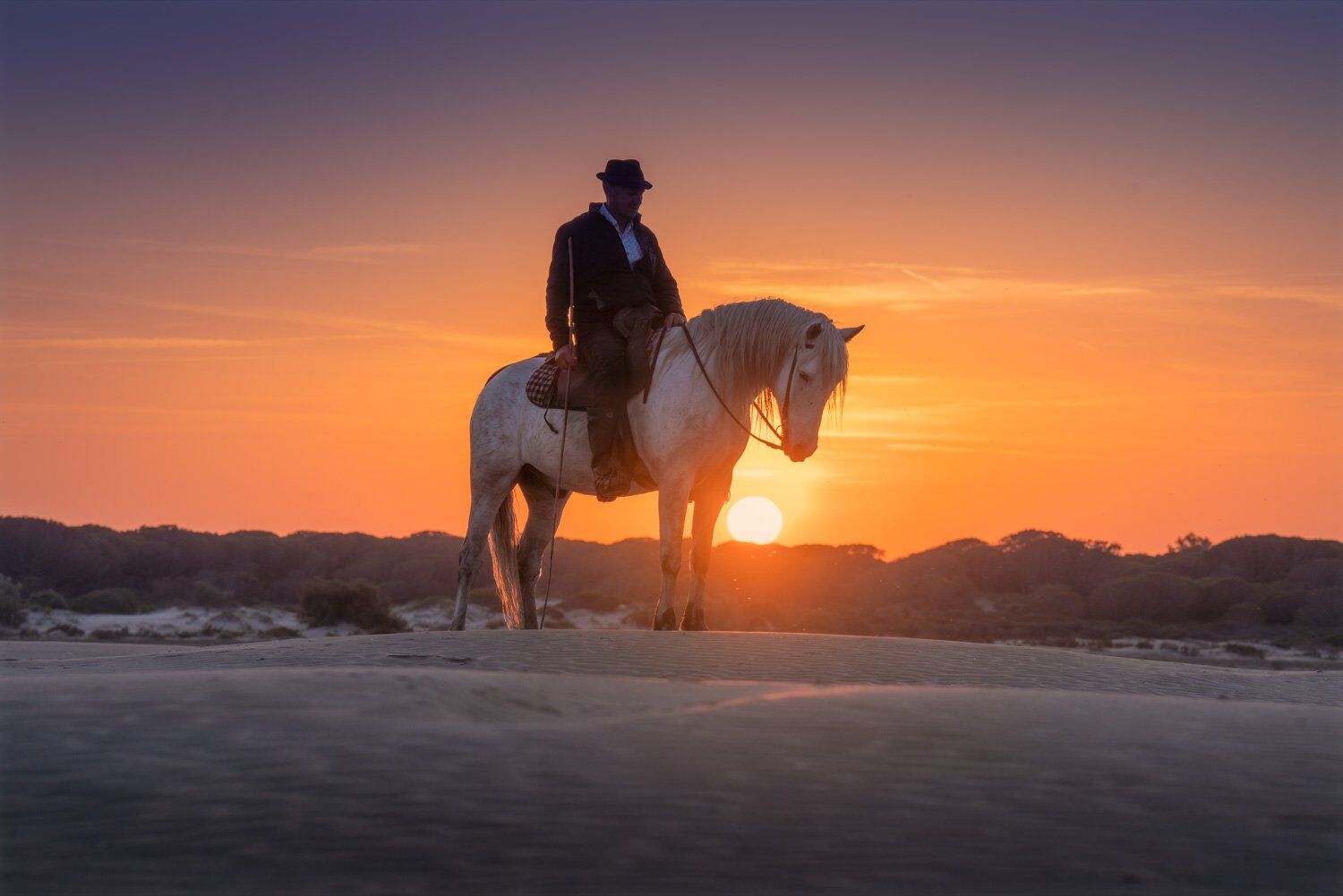 Day 4: The Camargue Bulls

We'll have two shooting sessions again this day – one in the morning and the other in the evening. In the morning, we will photograph the Camargue bulls which takes place in a natural site between marshes and tall grass. The herd of 15 to 20 free-roaming bulls is led by herdsmen on horseback. The photographers are high on a large trailer pulled by a tractor. This allows you to move to change your point of view without scaring the bulls. It will be a very memorable experience as we even have breakfast with the herdsmen to have the chance to talk to them about their lives.

In the afternoon, we will focus on landscape photography shooting the pink salt marshes as we make some abstract compositions.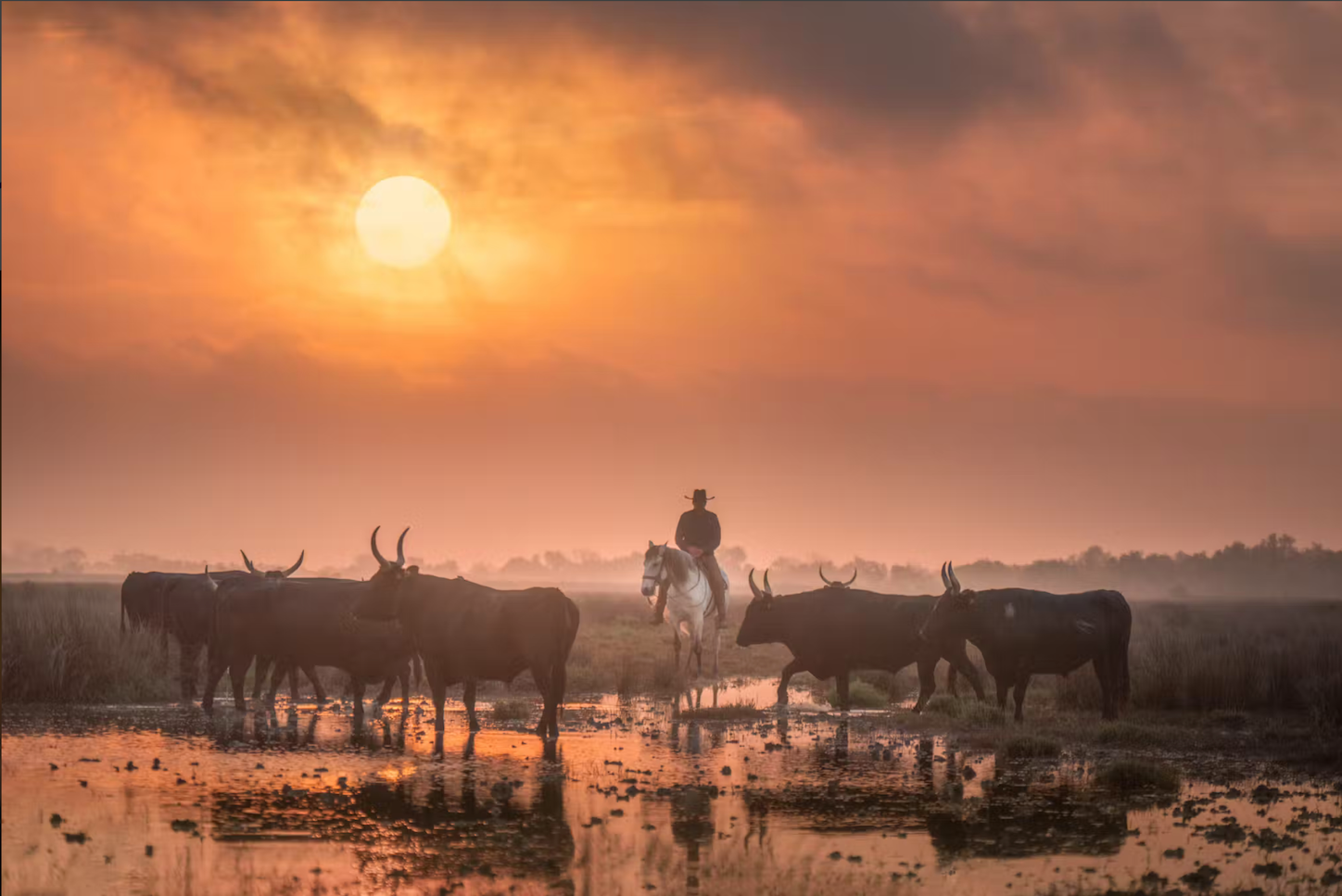 Day 5: Departure from Marseille airport

This will be our last day together in France. We will have the sunrise session with the horses on the beach as the finale. After breakfast, we'll pack our belongings and begin the drive back to Marseille, arriving by around noon. From there, you'll be able to catch your flight home or onward to your next destination, no doubt with a plethora of new photography skills under your belt and a portfolio of incredible images of the white horses of Camargue.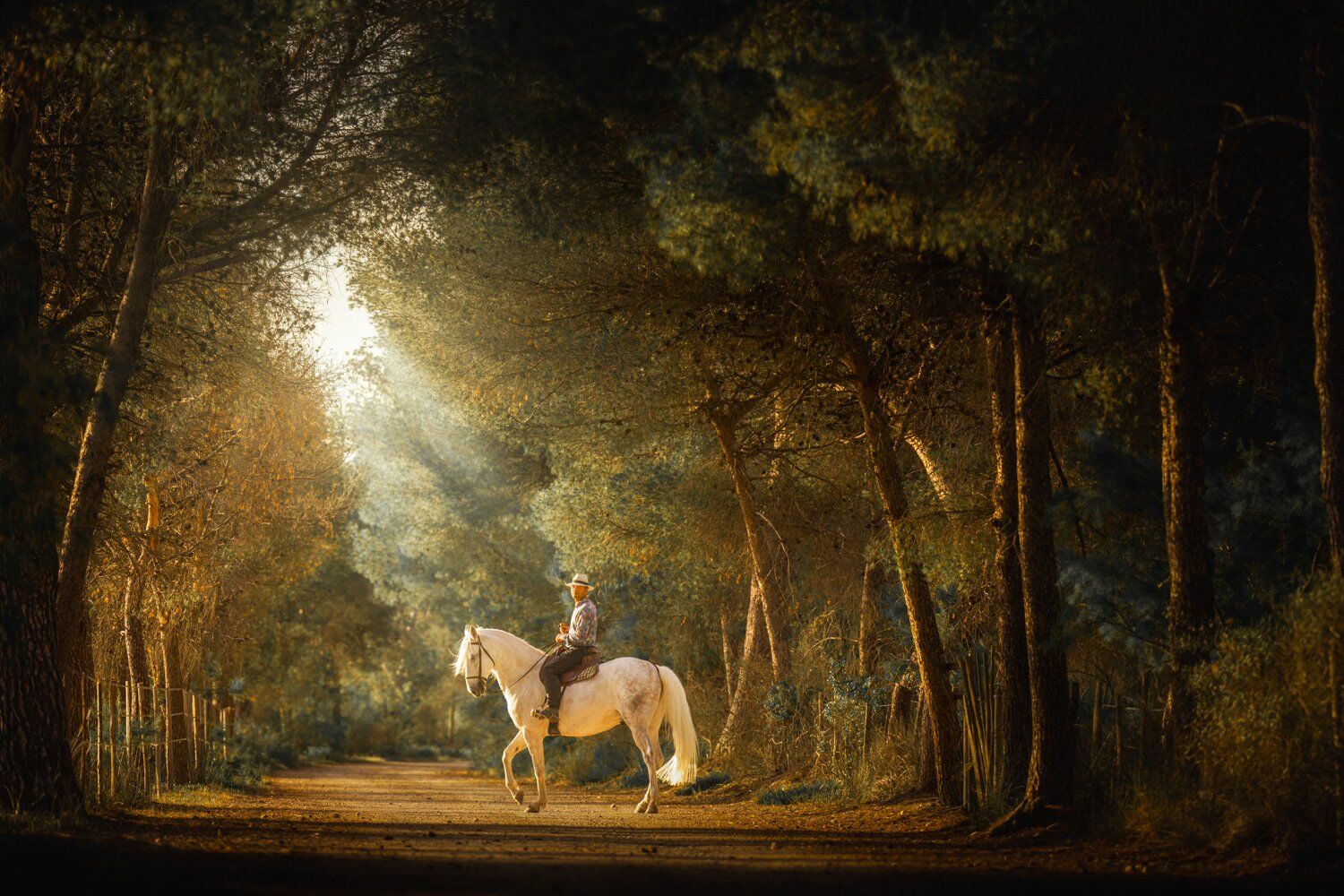 What's Included
4 nights double occupancy lodging (single occupancy is available for an additional $500 )
Airport transfers
Breakfast, Lunch, and dinner
All transportation during the workshop
A great time, good memories, and a lot of laughs!

What's Not Included

Flights to and from your home
Travel insurance
Passport

Snacks
Alcohol & beverages
Anything not mentioned above as "included"
---
LODGING


You will be stayinng in the heart of Camargue, the village of Les Saintes-Maries-de-la-Mer, more commonly known as "Les Saintes", which lies right on the Mediterranean Sea.

A popular seaside resort, Les Saintes-Maries-de-la-Mer is particularly lively in summer with its visitors, beaches, cafés, restaurants and shops, its music and other entertainment. But despite the tourism, the
village has kept all its charm, its traditions and its authenticity.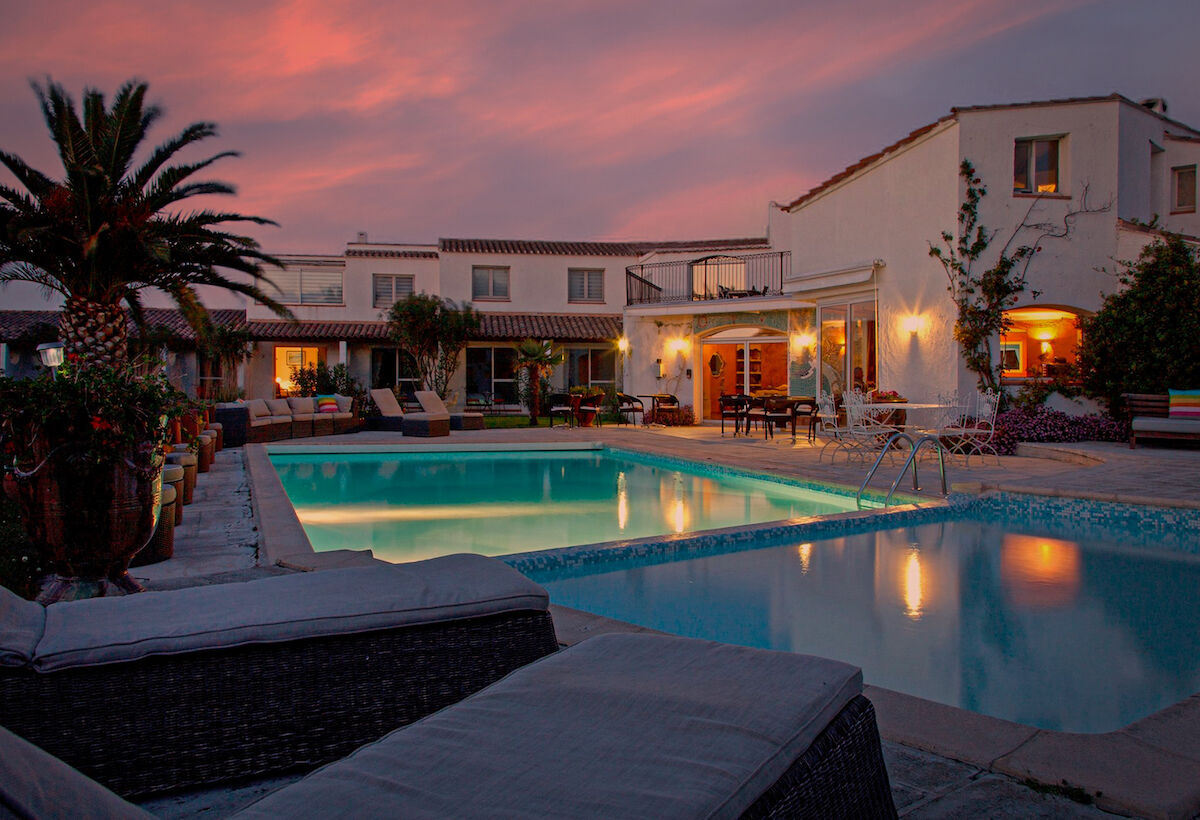 A pool and an on-site restaurant will also help to make your stay even more special and relaxing.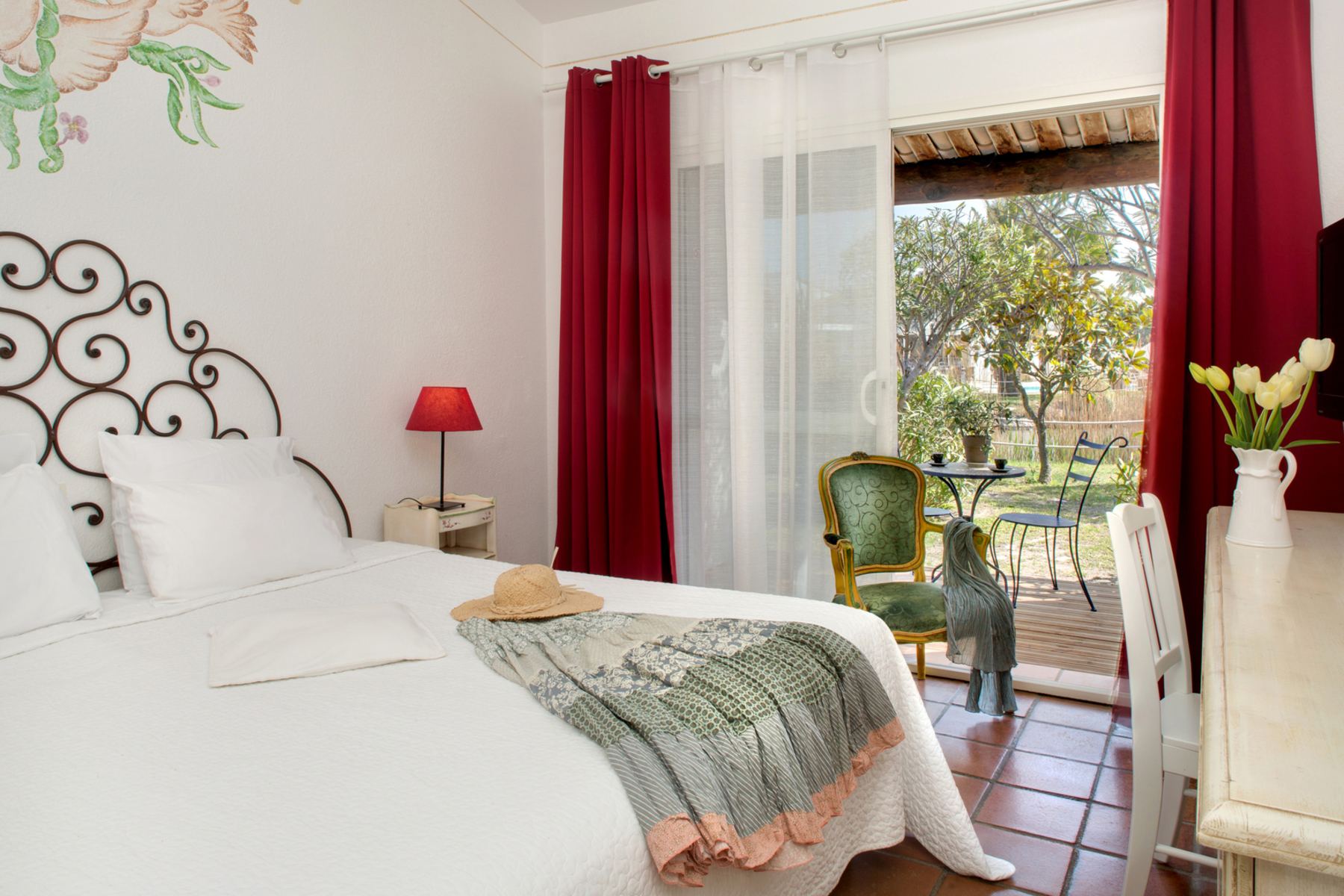 Rooms at the Top Rated Hotel offers guests beautiful and charming rooms which include a flat screen TV, air conditioning, and a minibar providing exceptional comfort and convenience, and guests can go online and stay connected with free WiFi.
---
For those joining us on ICONS of Tuscany , this is the perfect opportunity to supercharge your adventure!! 2025 flight schedules have yet to be published. Once available, we will provide further details, and at that time we advise you make travel arrangements as soon as possible. Flights from

In-Field Instruction From Three Professional Photographers
Camera setting considerations for varying conditions, locations and desired effects
Techniques on creating powerful & dynamic compositions inclusion of capturing wildlife
Step by step instruction on shooting wildlife including fast running Horses

Strategies on gaining full detail in high dynamic range scenes
Bracketing concepts for adding a variety of looks & blending opportunities
Camera settings for maximizing depth of field & nailing focus within an image
Mastering shutter speeds for gaining the desired look & feel of various shooting conditions

Creating compelling compositions and storytelling through images
Controlling your camera in manual mode
Understanding and using the Histogram
Composition techniques
Filters - when and how to use them. Avoiding their pitfalls
How lens selection affects the scene
Technical Tricks: Bracketing, Focus Stacking, Perspective Blending
Understanding and using light
Capturing difficult scenes
Post Processing Instruction
Lightroom and Photoshop Techniques
Importing and organizing
Using the clone tool, warping, stretching and eliminating distractions

Blending images in Photoshop

Dodging and burning

Using layers and masks

Image critique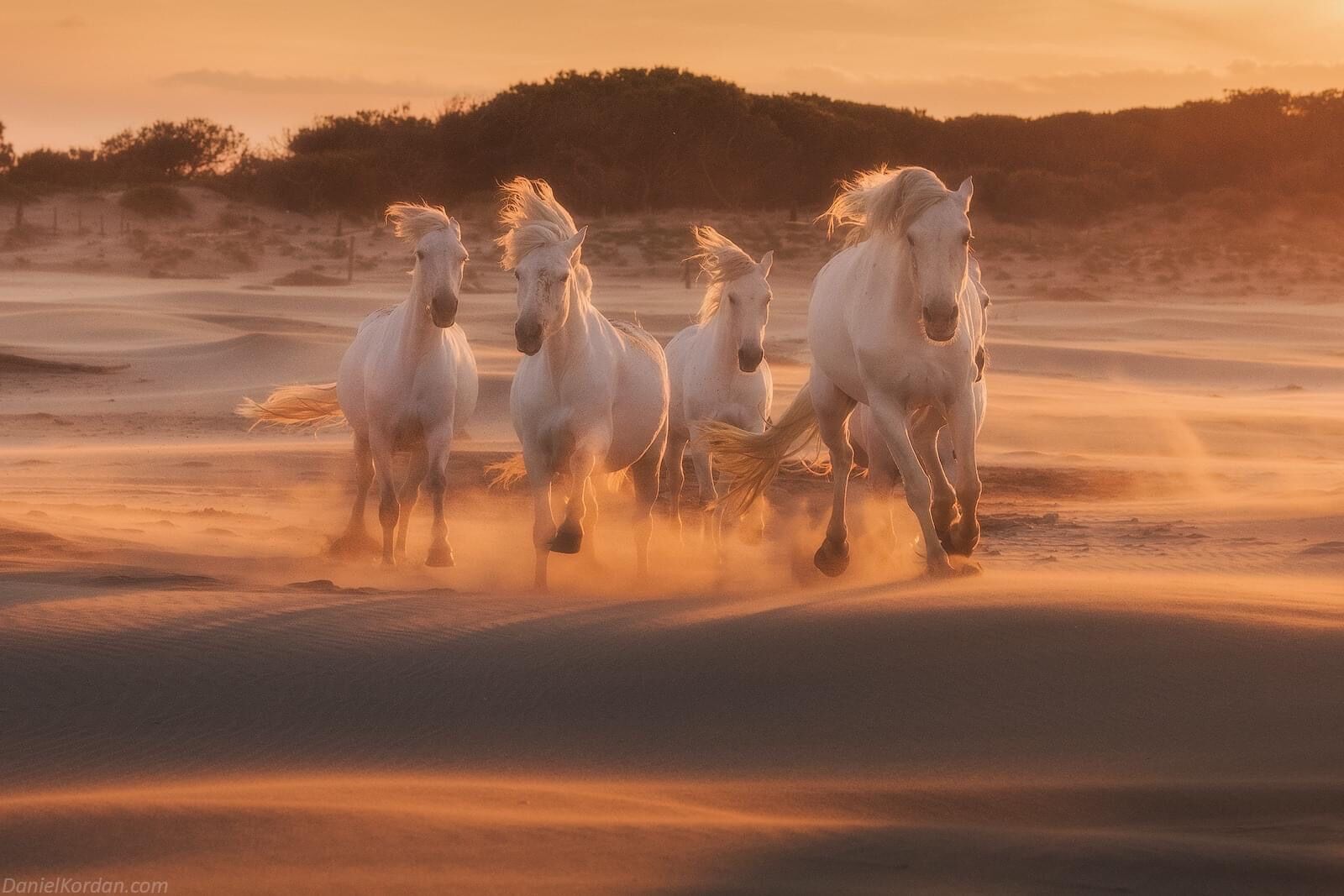 Recommended Camera Gear
DSLR or mirrorless camera (full-frame preferable)
Lenses ranging from wide angle (16-35), mid-range (24-105) & a long
telephoto (200-600) is is preferable for wildlife and horses , but a (100-400) will
work and also be useful.

Memory cards
Sturdy tripod & ballhead
Remote shutter release
Circular polarizer and ND filters
Lens cloths
Extra batteries, and memory cards
Rocket blower
Cleaning supplies
Laptop with Adobe Lightroom and Photoshop
Protection for your camera gear & backpack

Recommended Personal Gear
Quick dry, lightweight long pants and shirts

Warm/water resistant hiking boots/shoes
Waders

Camera Backpack

Warm jacket

Fleece underlayers

Rain coat and/or wind shell

Headlamp

Refillable water bottle

Hat, gloves

Sunglasses

Insect repellent
Sunblock


Disclaimer

We highly recommend that you get a travel and medical insurance. Your own domestic medical insurance and private health scheme will not cover you whilst you are overseas.

The tour will always dependent on weather, as the weather can be highly unpredictable.
---
Ryan Smith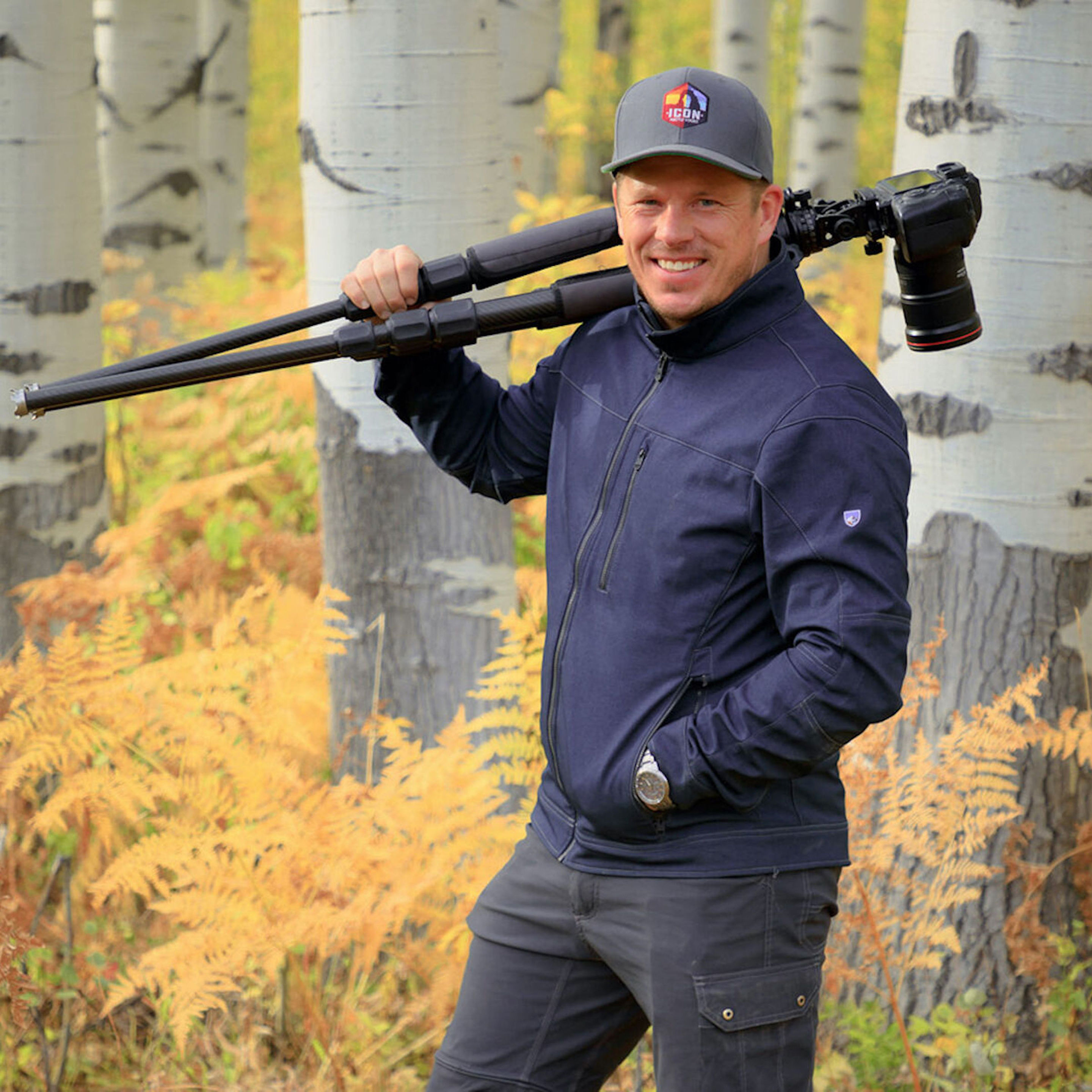 Ryan Smith developed a love and passion for the outdoors early on in life, which fueled an obsession for landscape photography. Growing up in the beautifully diverse state of Utah, Ryan has consistently traveled through the west and beyond capturing iconic views which spark emotion and tell a story. Ryan's artistic style is unique and unmistakable which has led to prestigious awards and work featured within publications.

His work is also found within various high end galleries throughout the west including Jackson Hole, Wyoming; Park City, Utah; Telluride, Colorado; Aspen, Colorado & Sedona, Arizona.Combining his professional experience as a corporate trainer with his passion for photography, Ryan has a knack for sharing the technical aspects of photography in an easy to understand way through various workshops, tours, and events through the west and the Hawaiian Islands. He enjoys adapting to the various needs of his attendees whether it's in the field learning the technical side and composition techniques, or if its in the classroom focusing on perfecting post editing techniques and helping achieve a print ready images.
---
ALBERT DROS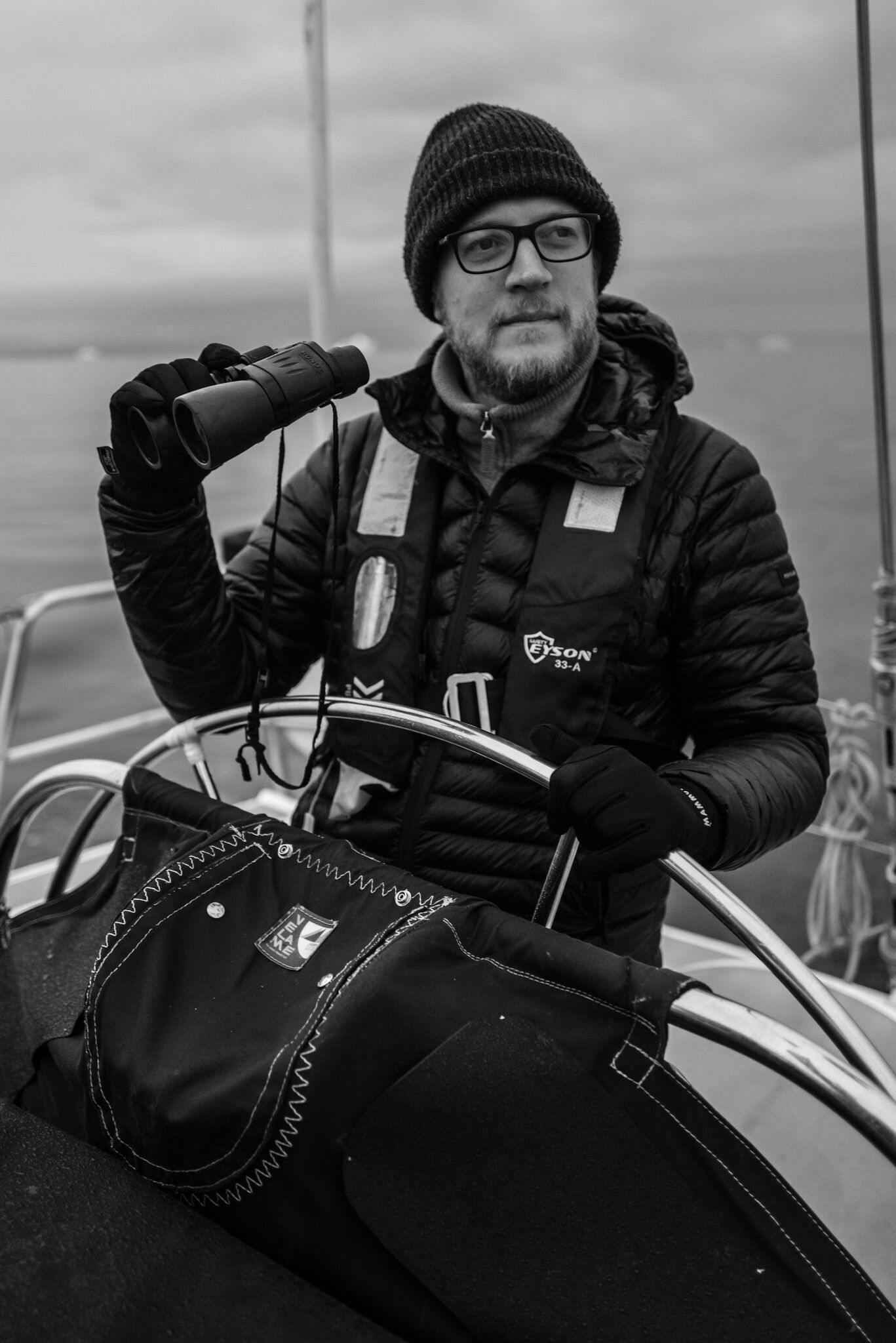 Albert Dros is a Dutch photographer with an extreme passion for landscape photography. He aims to capture places and certain moments in the best way possible by using his own vision and unique style. His style consists of strong vibrant, sometimes fairytale like images in which he expresses himself. Albert has a background in Design, Video and Animation. He has worked for himself his whole life and has as a Master Degree in Multimedia & Entertainment Technology.Albert loves to travel. Next to photo tours and workshops he likes toexplore the world on his own or with friends. He has a passion for visiting the most beautiful spots in the world, whether known or unknown. Challenging himself is what keeps him motivated. Albert loves planning his shots carefully.He does this with great detail to make sure his efforts have the highest chances of success. He sometimes plans days, weeks, months or even years to get that particular shot he wants. Challenging himself combined with planning and writing a story of the whole process is Albert's specialty. He is always looking for new challenges and adventures. He is able to find beauty anywhere in the world: from misty mornings in the forests minutes away from his home to rooftops of the highest buildings in Dubai to remote locations in Iceland or the US. Next to taking photos, Albert also likes to teach and write about photography.He occasionally writes for the most well known Photography magazines both on - and offline. Along that he has worked with many brands in the photography industry and is an official Sony Ambassador of Imaging.His work has been featured in some of the biggest news outlets & magazines worldwide, like TIME, National Geographic and Adobe.
---


ARMAND SARLANGUE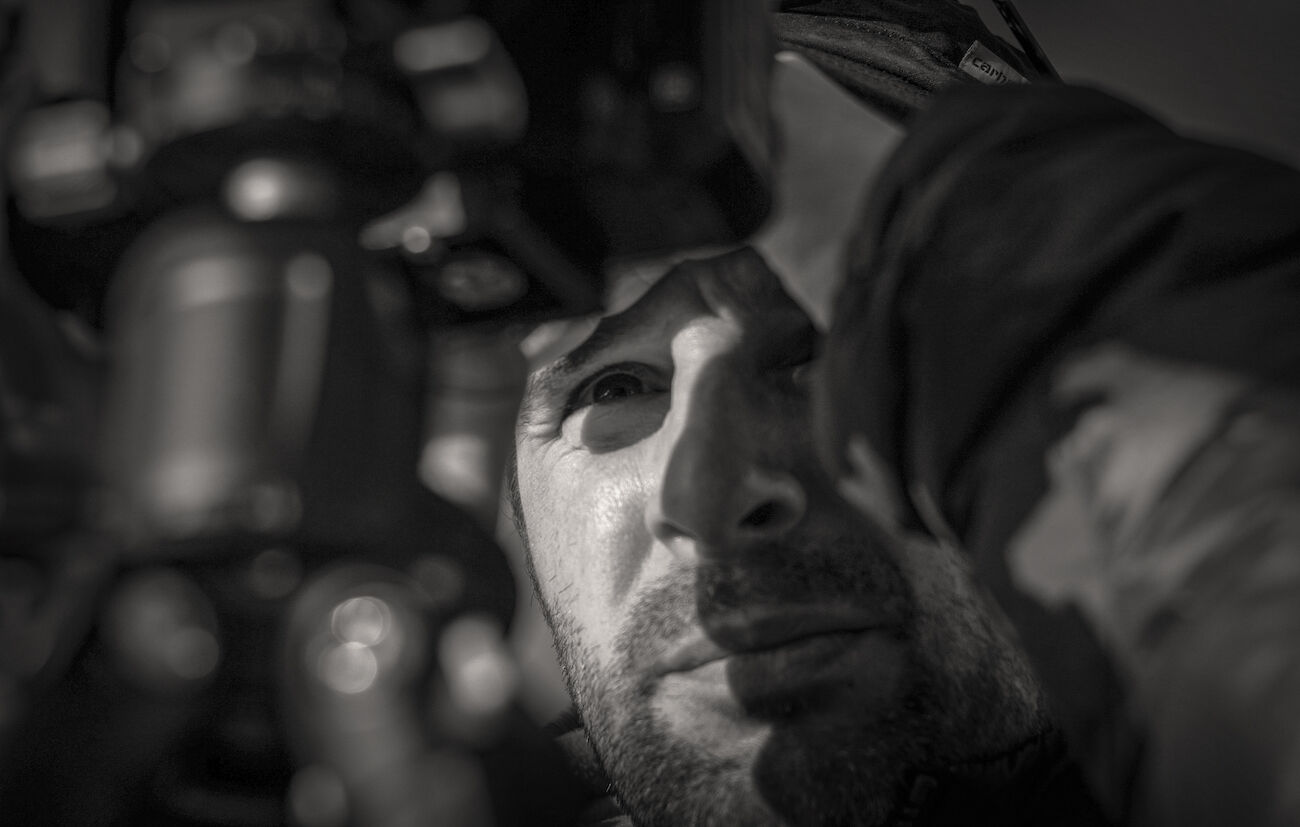 Armand Sarlangue is a full-time photographer for the past 16 years. Sonof a pro photographer, visual arts have always been a passion since childhood and he always had a camera in hands since young age.He
started working as a reportage and studio photographer in 2005.In 2018, he finally decided to focus on what he loves the most, nature photography.

He's now photography educator and workshop leader, as well as NFT artist. Being in the most remote places and capturing the artistic expression ofthe natural world is what motivates him, and he believes that photographycan be one of the best ways to raise awareness on nature conservation, by helping others to connect with the secret beauty of nature.


Photography is also a way for him to tell his own inner stories about our world, using nature's shapes and colors as words. His images have been awarded tens of times, and exhibited internationally by institutions like the California Academy of Sciences,Exposure Photography Festival, Sienna Photography Festival, and others. He recently won the grand prize of the biggest international Aerial photography awards, The Siena Drone
Awards, with his signature image « Big Bang ».


His work can be seen in several photo books, and have been featured by media piytlets such as Natgeo, Geo Magazine, M6 TV, France TV, The Guardian, Paris Match, Vanity Fair, Australian Photography Magazine, BBC
News, andmany others.