2022 Outsiders Photography Conference With Paul Nicklen
A Resounding Success
The 2022 Outsiders Photography Conference featuring Paul Nicklen, was touted by attendees as one of the best photography conferences ever. This star-studded event brought together YouTube personalities, National Geographic Photographers, and adventurers to share their passion for photography and conservation.
The Outsiders Photography Conference was attended by many diversely-skilled artists who have spoken at conferences such as Wedding and Portrait Photographers International (WPPI) and North American Nature Photography Association (NANPA)

Kanab, Utah has captured the imagination of artists for decades. The old west charm of this quaint town situated smack dab in the middle of a beautiful desert southwest landscape, made it a perfect location for the premier nature photography conference.

Speakers
The highly esteemed speaker line-up contributed largely to the success of Outsiders 2022. Paul Nicklen, a Canadian nature photographer and wildlife conservationist, was keynote for the event. His partner Cristina Mittermeier who is an acclaimed photographer and nature writer was also in attendance. This power couple was just the tip of the iceberg when it came to the all-star lineup of speakers at the Outsiders Photography Conference.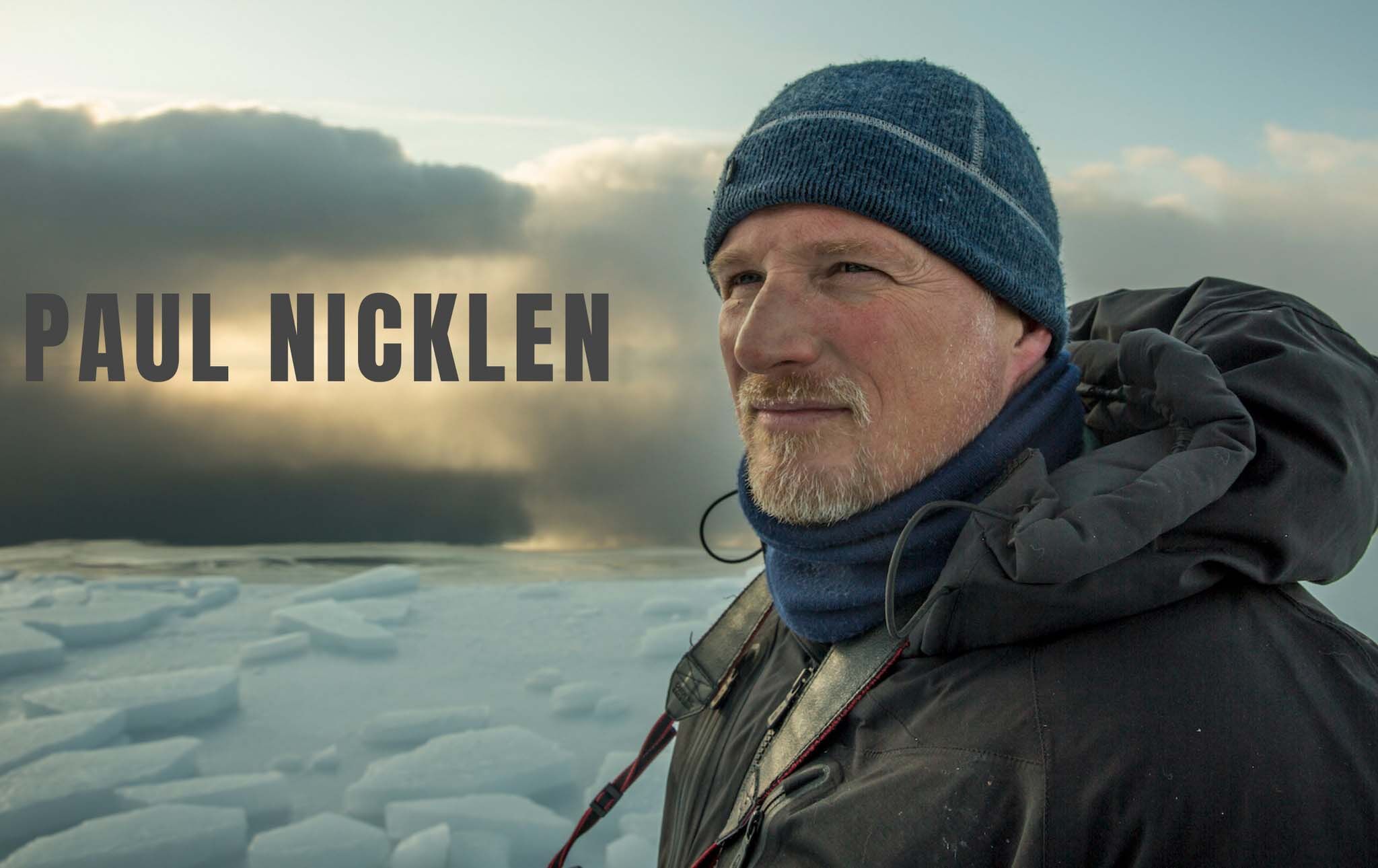 "Paul Nicklen is a Canadian photographer, filmmaker, and marine biologist who has documented the beauty and plight of our planet for over twenty years. Nicklen is equally recognized by the conservation community for his outspoken work, and has been awarded the Natural Resources Defense Council BioGems Visionary Award. In addition to being one of the world's most acclaimed nature photographers, Paul Nicklen is a sought-after speaker, author, and National Geographic Fellow."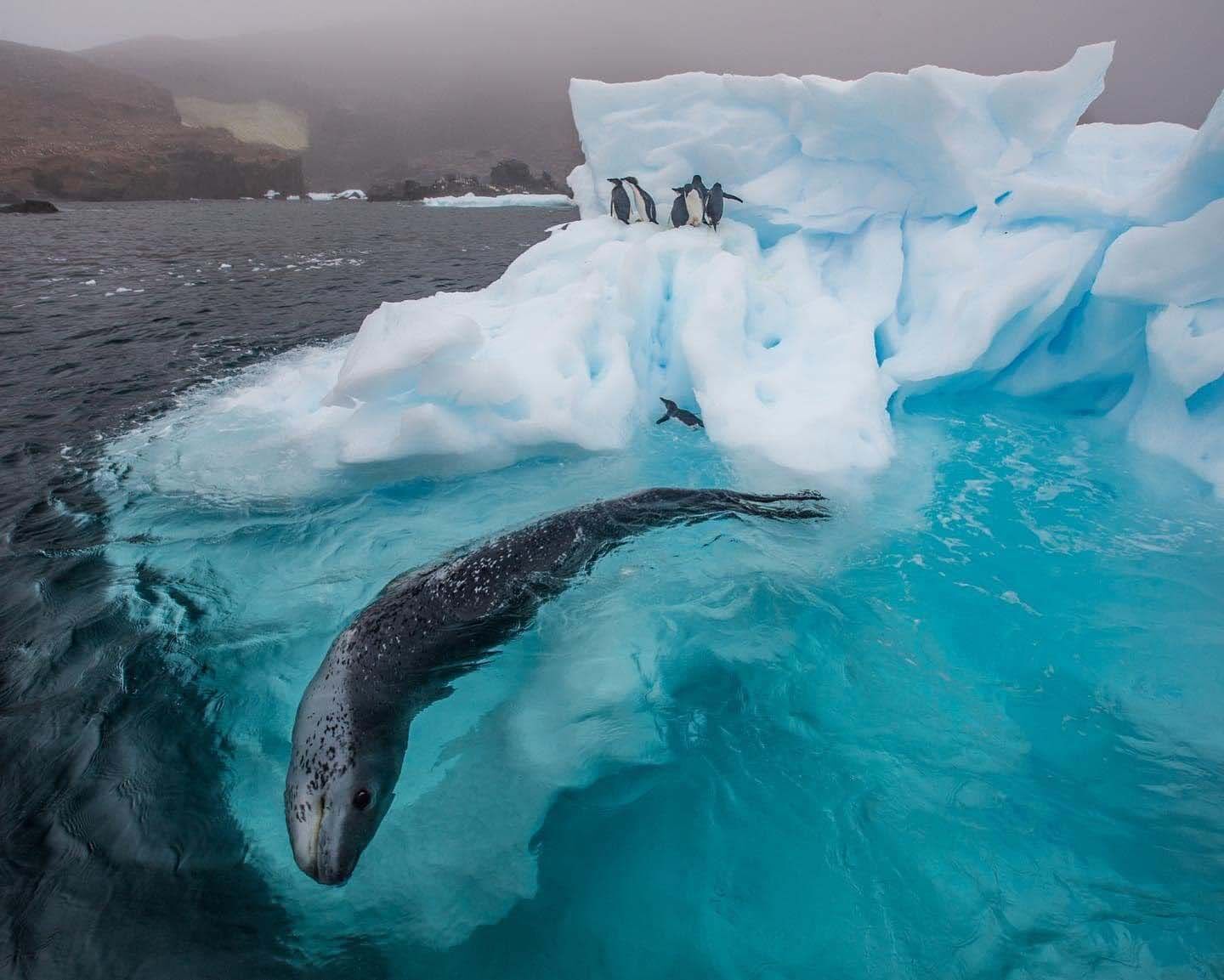 Notable presenters were Sapna Reddy, who spoke about communicating clearly through photography; Ryan Smith, who presented both on photography techniques and the lifestyle of a successful photographer; Mark Denney, a YouTube personality, shared his favorite editing techniques; and Lisa Langell spoke about photographing nature in a unique, high key style.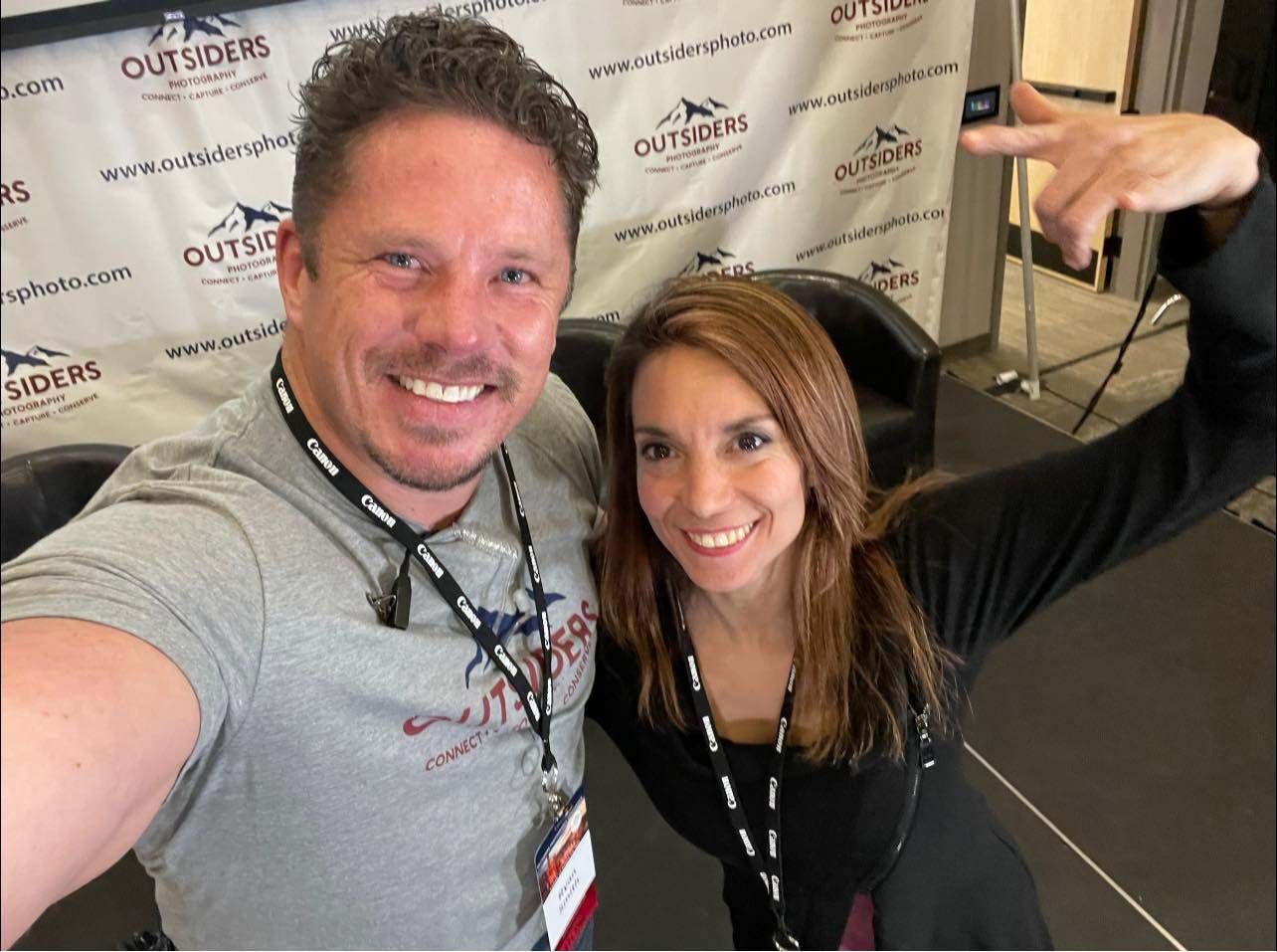 Collaborative Atmosphere
At times, nature photography can feel very competitive. The Outsiders Conference was specifically designed to challenge this trend. The founders strived to create a collaborative atmosphere with space for constructive criticism, minus the overly competitive vibe.
This atmosphere was cultivated by the founders by hosting "critique my photo" sessions where participants submitted their own photographs to speakers for live critique and feedback. This was a great forum to encourage all participants to learn from the speakers directly. It also gave participants an avenue to showcase their own work.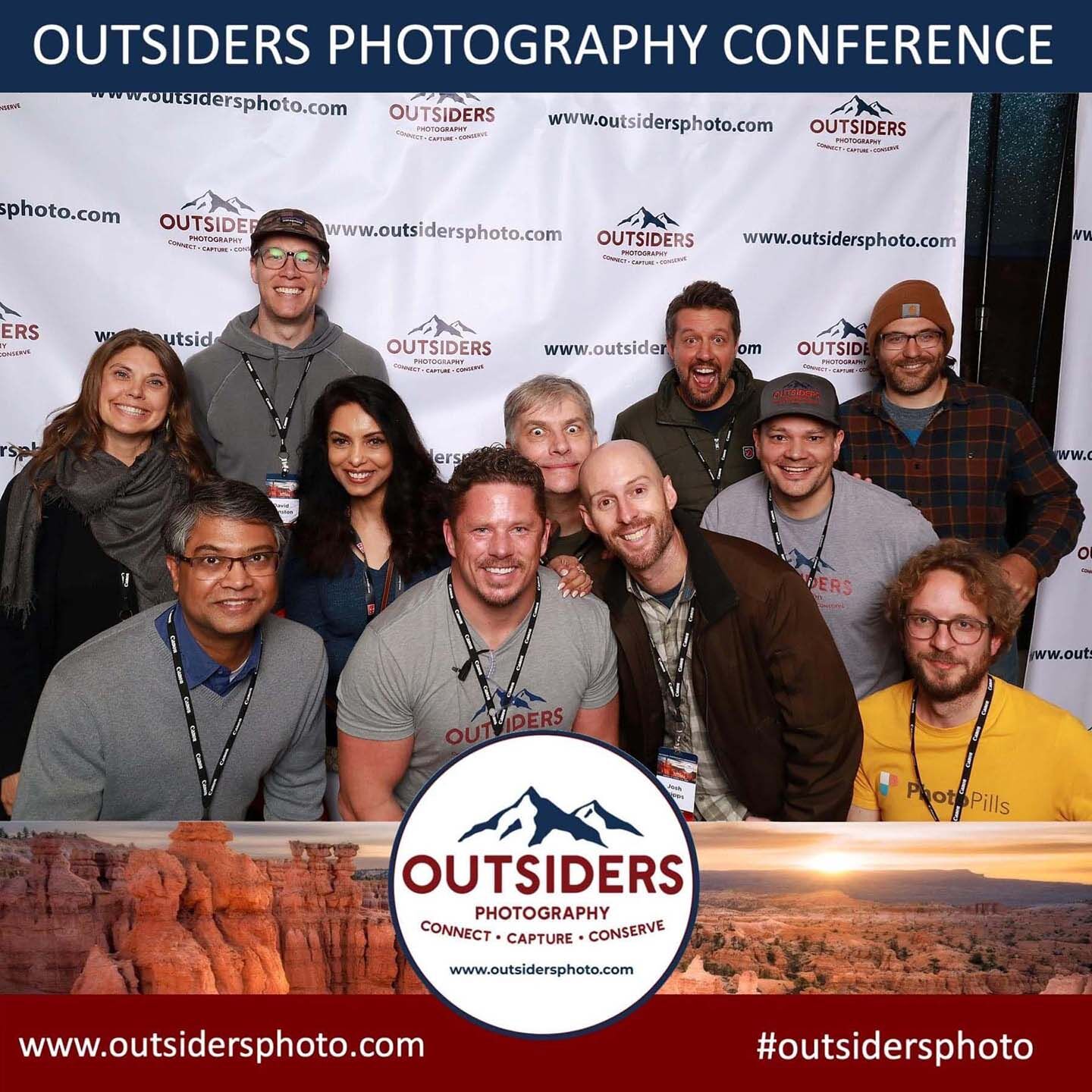 Focus on Conservation
The Outsiders Organization is built around the concept of "Connect, Capture and Conserve," with the foundation of this conference being the use of photography to educate and raise awareness of nature conservation.
In his keynote address, Paul Nicklen offered many ideas on how photography can help us understand and tackle the issue of climate change. Nicklen reminded his audience that chronicling climate change through photography involves not only photographing the landscape and creatures threatened, but also documenting the impacts of climate change that we are already seeing.
Diverse Participation
This year's Outsiders Photography Conference presented perspectives from a vast segment of the photography community, who monetize their content on social media sites. These influencers offered valuable insights as to how photographers can use their platforms to further the cause of conservation.
Record Attendance
The 2022 conference boasted a 40% increase in attendance over last year, representing Outsiders growing audience and increased awareness of environmental conservation in the photographic community. Even with the record turn-out, participants still experienced plenty of one-on-one time with presenters in roundtable discussions and panels. This high attendance was reflected in workshops such as Sapna Reddy's Death Valley workshop which sold out in record time.
Equipment Demos
Participants not only had the opportunity to connect with presenters, but also interacted with representatives from some of their favorite photography equipment brands. Many of the reps gave presentations on their newest innovations, while others showcased their equipment in booths throughout conference space, where participants could see and try out new equipment before buying.

The conference was sponsored by B&H Photo, Pictureline, Atlas Packs, Nisi Optics, Manfrotto, Breakthrough Filters, Canon, Sony, Fuji Film, Nikon, Shimoda, Lowepro, Induro, Fotopro, Gitzo, Tamron, Adobe and Action Photo Tours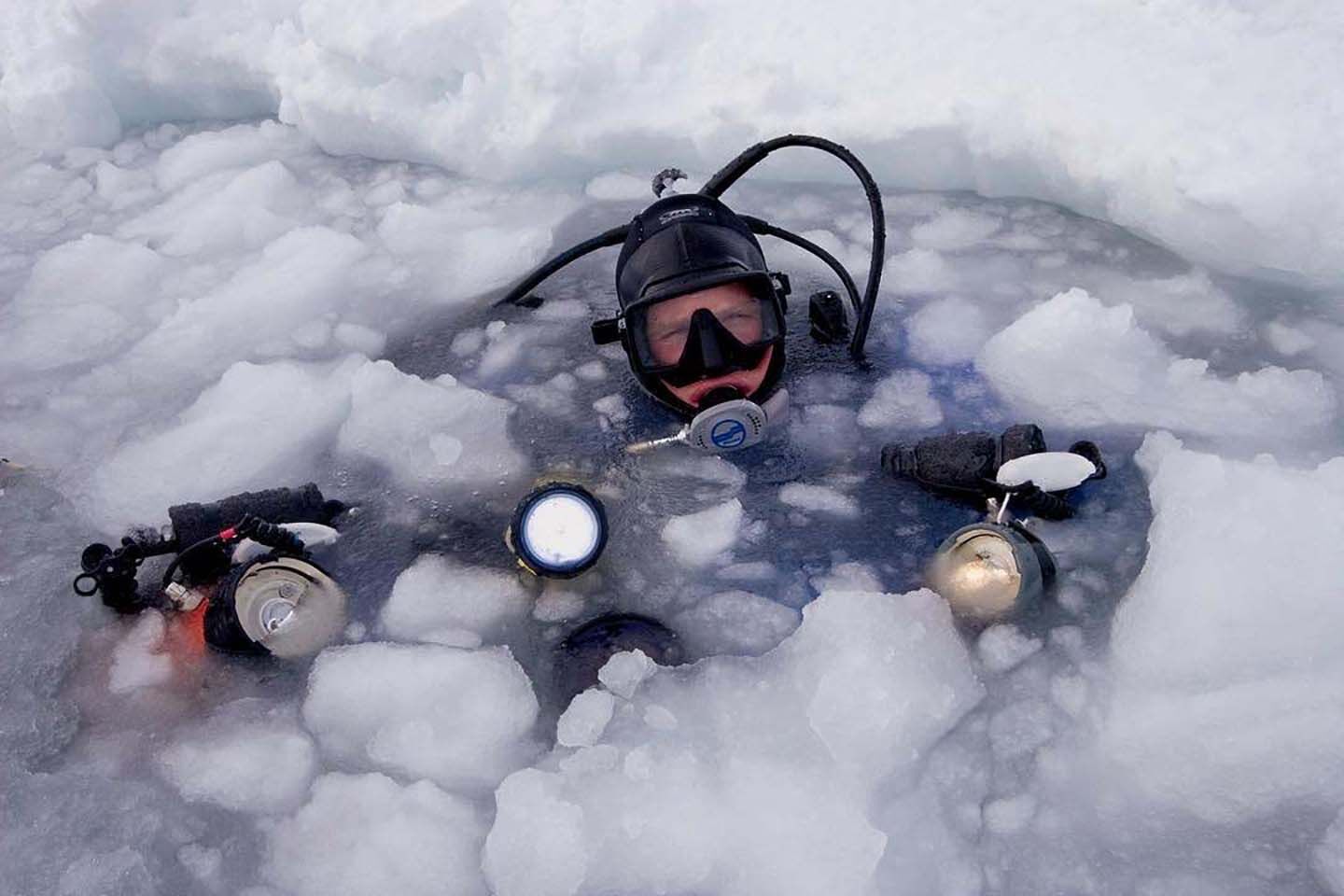 Satisfied Participants
This year's Outsiders Conference featuring keynote, Paul Nicklen was highly successful, both in terms of participant experience, attendance and content. Many attendees shared that Paul Nicklen's presentation inspired them to take a more active role in conservation. Others indicated they are applying the editing skills learned at the conference to their current photography projects. This premier event brought together many facets of the outdoor photography community to collaborate, connect, and conserve.