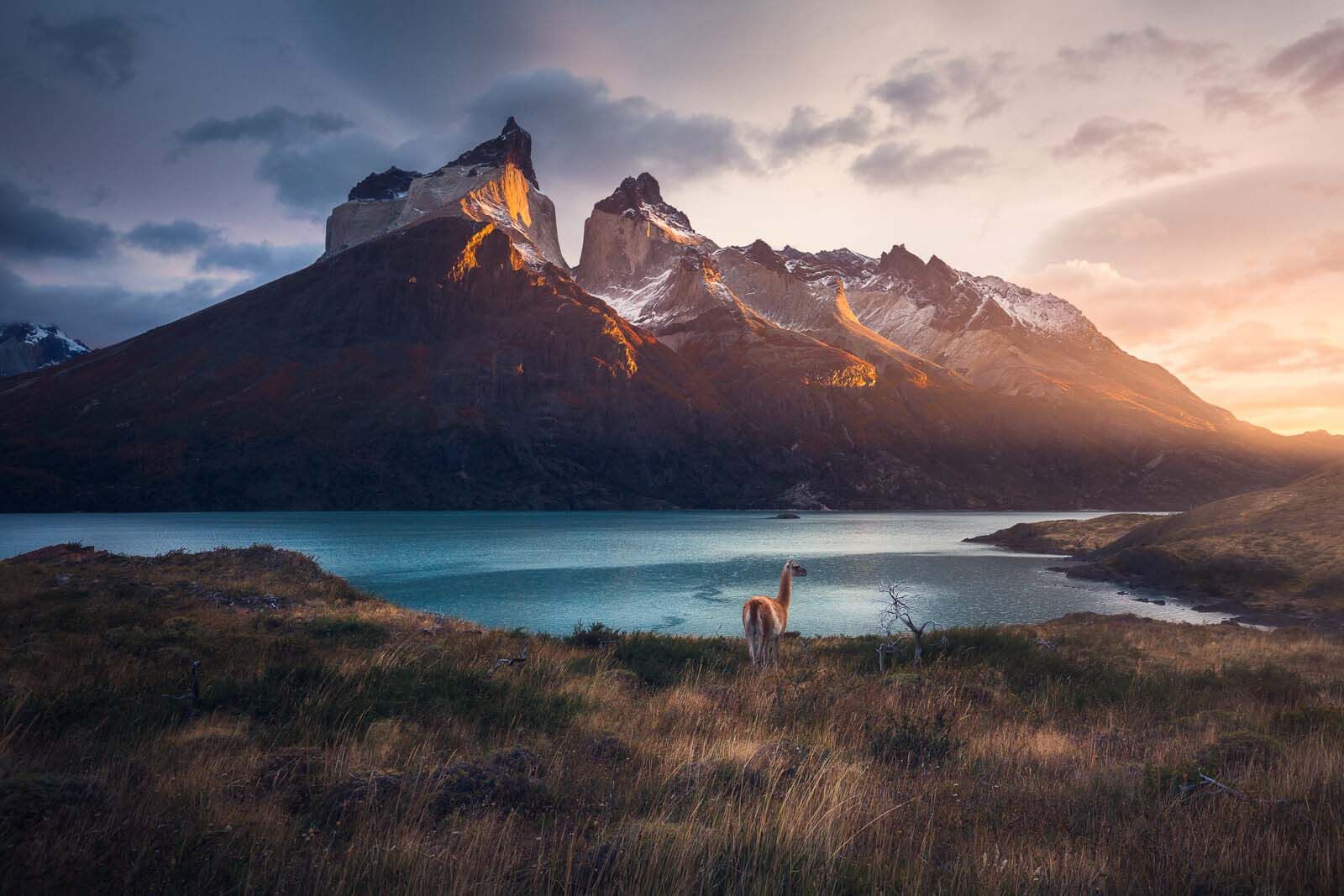 The Magic of Patagonia Photography Workshop
April 11-21, 2024 - SOLD OUT!!
$7000 Per Person
50% Deposit at Time of Booking
Includes 5 nights double-occupancy lodging & 5 nights fully-outfitted camping
---
**Please DO NOT book your flights at this time. Further information on travel arrangements to follow at a later date
---
Join Ryan Smith and Marco Grassi on an unforgettable adventure in one of the world's most photogenic locations. Capture majestic mountain ranges, winding rivers, cascading waterfalls, emerald lakes, autumn colors, towering glaciers and so much more on this eleven-day photography workshop!!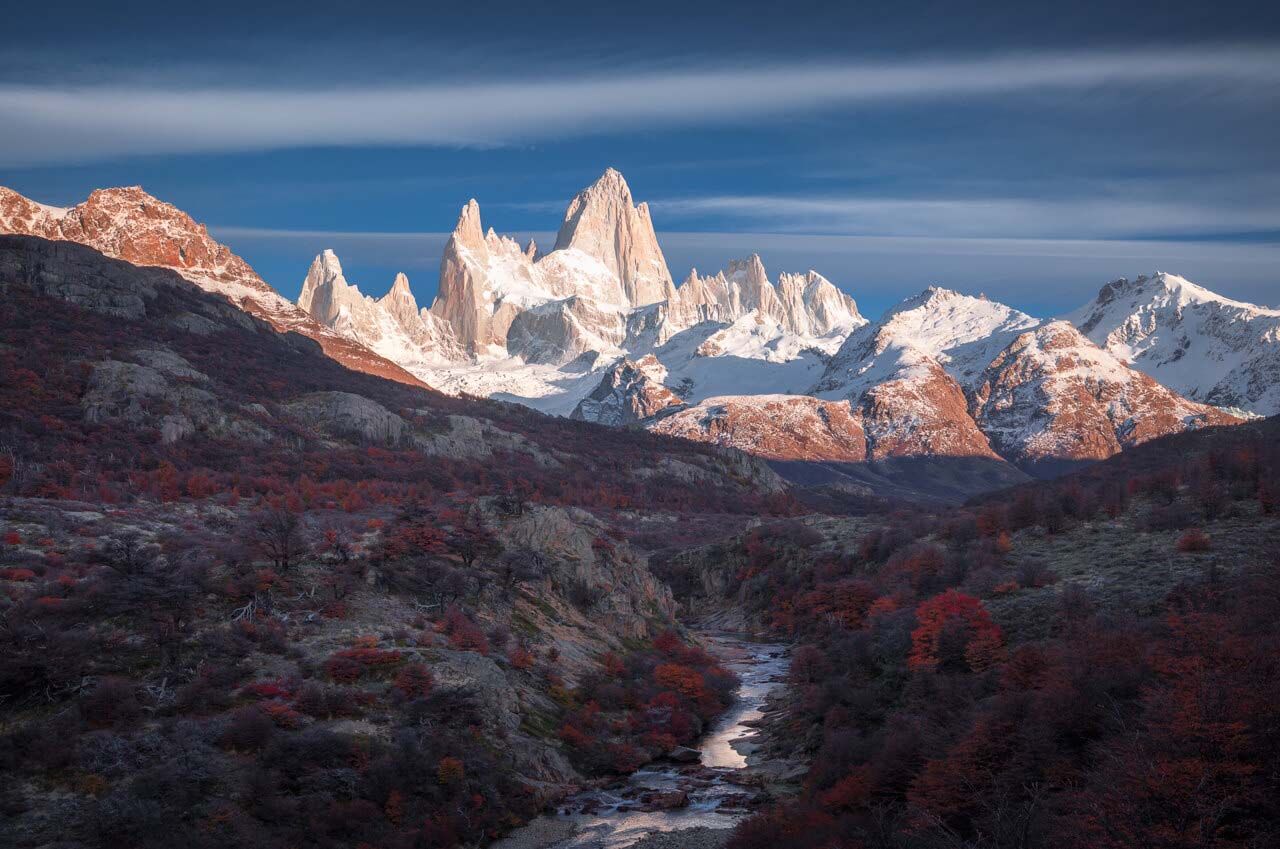 Itinerary (Subject to Change)

Day 1: Our Patagonia workshop begins! After picking everyone up at El Calafate Airport or a nearby hotel, we head toward Torres Del Paine National Park, and shoot sunset near the shores of turquoise Lake Pehoe, before checking in to our hotel for the night.

Days 2 & 3: The next two days will be spent exploring the park and photographing the majestic Los Cuernos Mountains. If we are lucky, a Guanaco or two will walk right into frame!!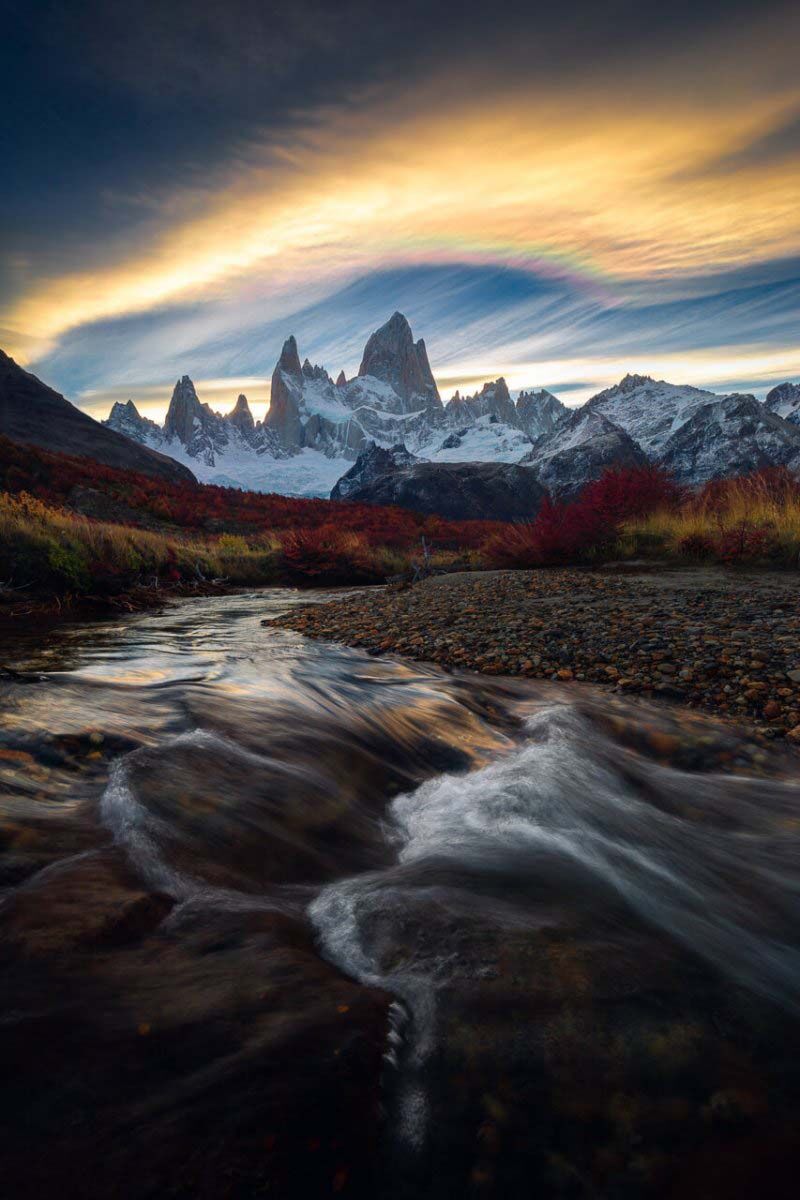 Day 4: After sunrise we begin the long drive to El Calafate with several stops along the way for photo ops. Catching the first glimpse of Mt. Fitz Roy and Cerro Torre in the distance, we make a roadside stop for sunset.

Day 5: After a sunrise shoot and delicious breakfast, the hiking part of the tour begins! We'll drop off our luggage in storage and head out early afternoon (approx, 1.25 miles uphill). After setting up tents, we head out for a sunset shoot nearby, returning to camp late in the evening for dinner and a good night's rest.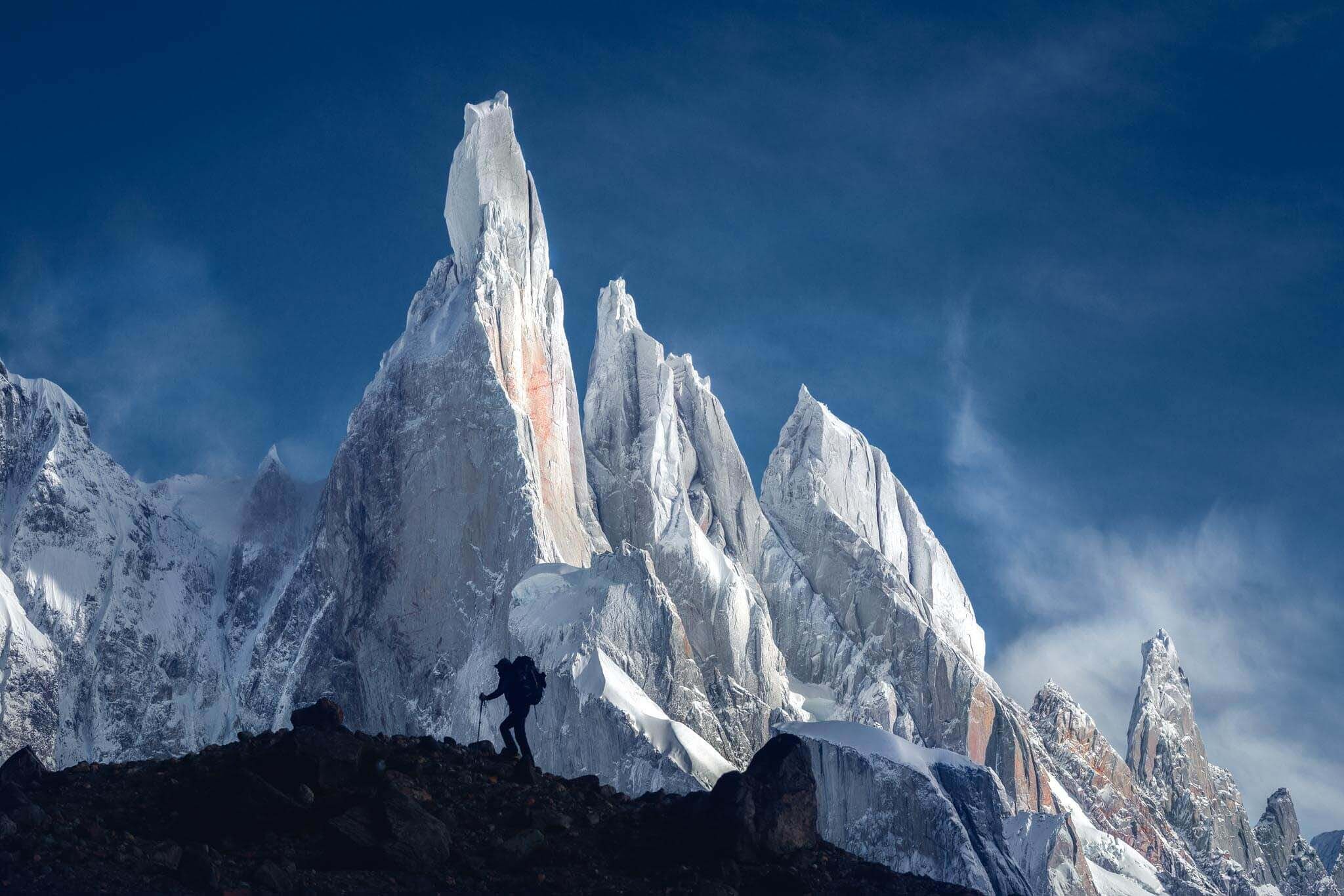 Day 6: It's an early wakeup call to reach our sunrise location by first light. After breakfast, we pack up and hike to the next campsite (appx 1 mile). The afternoon will be spent photographing the breathtaking scenery all around us, followed by a sunset shoot. Dinner will be back at camp and then it's off to bed for a good night's sleep.

Day 7: It's another early morning to catch first light at a picturesque lake right below Mount Fitz Roy (1.25 mile uphill hike). After lunch, we head out to photograph the stunning landscapes of the area, returning to camp after sunset for dinner, and some much needed rest.

Day 8: After sunrise, we break camp and head to another valley very close to "Laguna Torre," where there are many opportunities to photograph the incredible Cerro Torre (appx 5 miles of hiking)
Day 9: Sunrise will be very close to our campsite, there are several different compositions to choose from including a beautiful lake with Cerro Torre in the background.
Days 10 & 11: The day begins with a hike back to El Chalten (appox 5.6 miles). After a good lunch in town, we drive to El Calafate, check in to our hotel and enjoy a final group dinner. The following morning we will shoot the incredible Perito Moreno glacier for sunrise. After breakfast, it's time to drive to El Calafate airport and reluctantly bid farewell to our new friends.

---
**Please DO NOT book your flights at this time. Further information on travel arrangements to follow.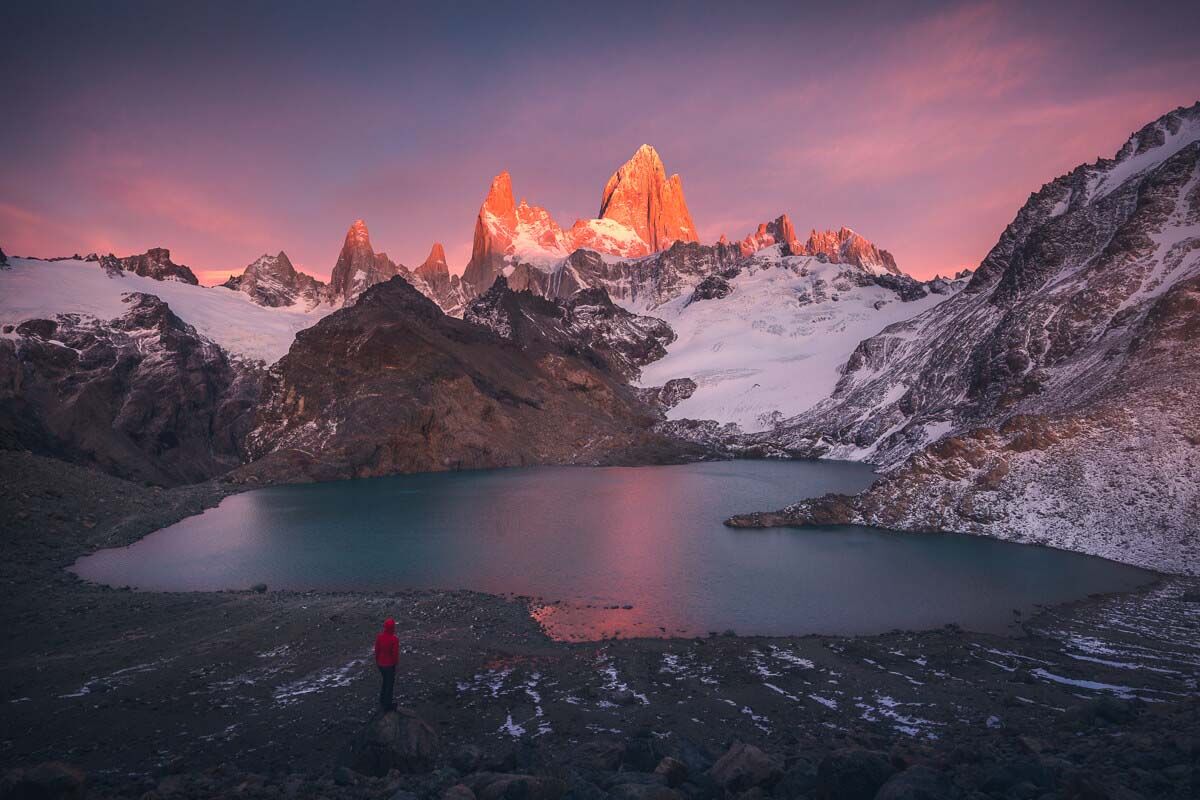 What's Included
5 nights lodging (double occupancy), and 5 nights outfitted camping
All transportation is provided during the workshop
National park entry fees & special accesses
Breakfast everyday, lunch & dinner while camping
Airport transfers
A great time, good memories, and a lot of laughs!
What's Not Included
Flights to and from your home, and travel insurance. **Please DO NOT book your flights at this time. Further information on travel arrangements to follow
Visas
Snacks, alcohol & beverages
Lunch and dinner while not camping
Anything not mentioned above as "included"

In-Field Instruction
Camera setting considerations for varying conditions, locations and desired effects
Techniques on creating powerful & dynamic compositions

Step by step instruction on shooting & stitching panoramic images

Strategies on gaining full detail in high dynamic range scenes

Bracketing concepts for adding a variety of looks & blending opportunities

Camera settings for maximizing depth of field & nailing focus within an image

Mastering shutter speeds for gaining the desired look & feel of water

Creating compelling compositions and storytelling through images

Controlling your camera in manual mode

Understanding and using the Histogram

Composition techniques

Finding foregrounds

Filters - when and how to use them. Avoiding their pitfalls

How lens selection affects the scene

Technical Tricks: Bracketing, Focus Stacking, Perspective Blending

Understanding and using light

Capturing difficult scenes

Post Processing Instruction
Lightroom and Photoshop Techniques
Importing and organizing

Using the clone tool, warping, stretching and eliminating distractions

Blending images in Photoshop

Dodging and burning

Using layers and masks

Image critique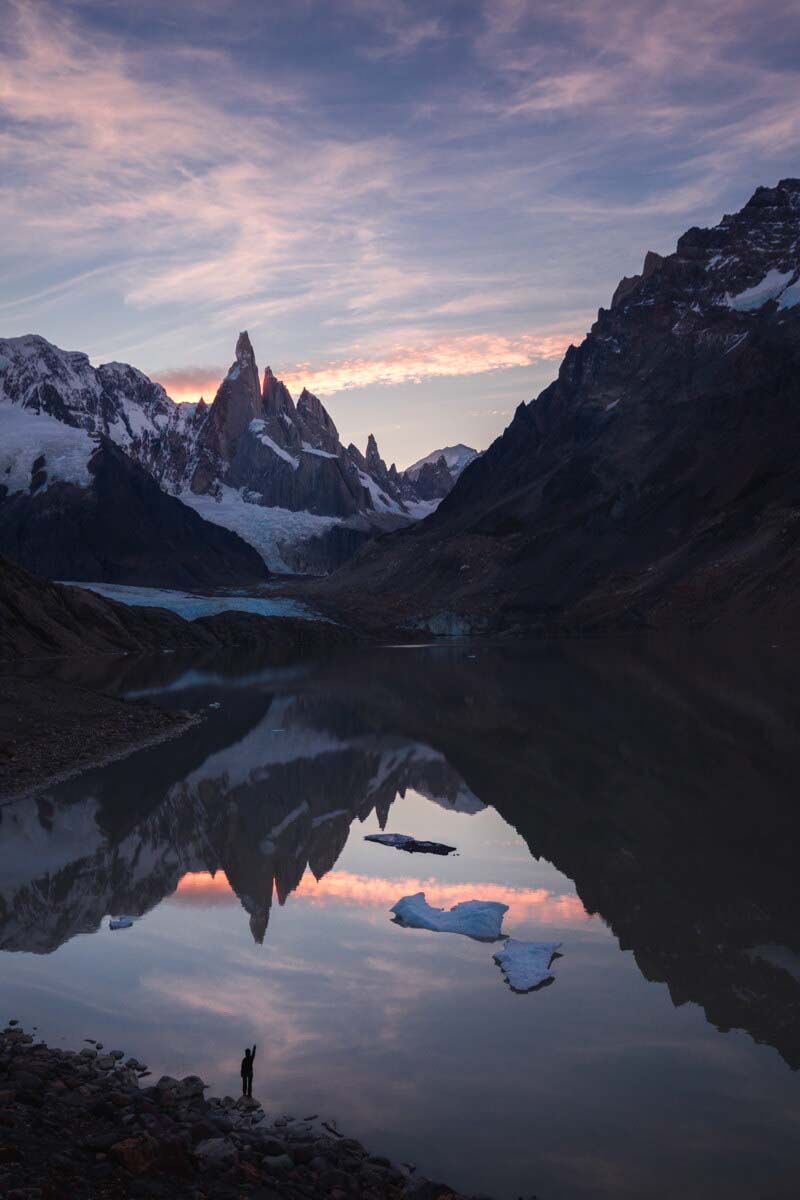 Recommended Camera Gear
DSLR or mirrorless camera (full-frame preferable)
Lenses ranging from wide angle (16-35), mid-range (24-105) & a long telephoto (200-600) is is preferable for wildlife, but a (100-400) will work, and also be useful for landscapes
Memory cards
Sturdy tripod & ballhead
Remote shutter release
Circular polarizer and ND filters
Lens cloths
Extra batteries, and memory cards
Rocket blower
Cleaning supplies
Laptop with Adobe Lightroom and Photoshop
Protection for your camera gear & backpack
Recommended Personal Gear (Further Details Forthcoming)
Quick dry, lightweight long pants and shirts
Warm/water resistant hiking boots/shoes
Large backpack that is comfortable for hiking, and large enough to carry your overnight essentials, camera gear, and camping gear.
Warm jacket
Comfortable, water resistant hiking boots
Fleece underlayers
Rain coat and/or wind shell
Headlamp
Refillable water bottle
Microspikes
Hat, gloves
Sunglasses
Insect repellent
Sunblock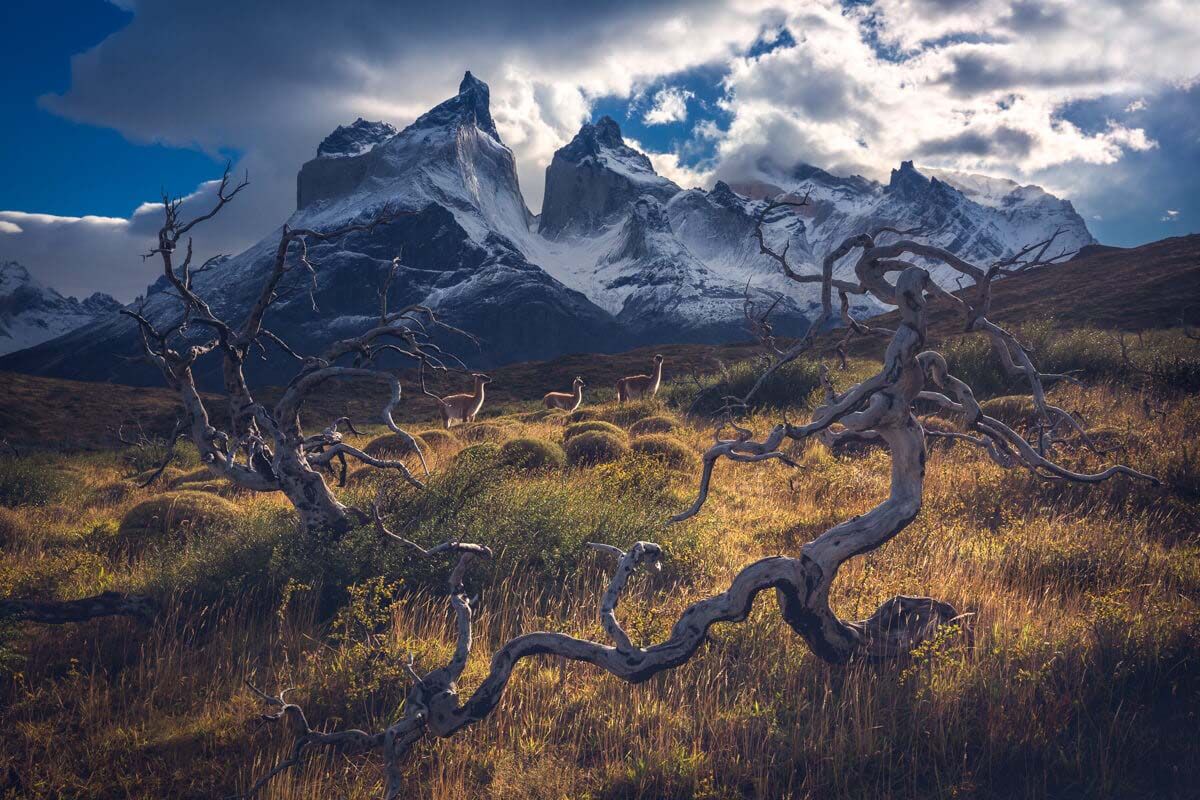 ---
**Please DO NOT book your flights at this time. Further information on travel arrangements to follow.
---
Ryan Smith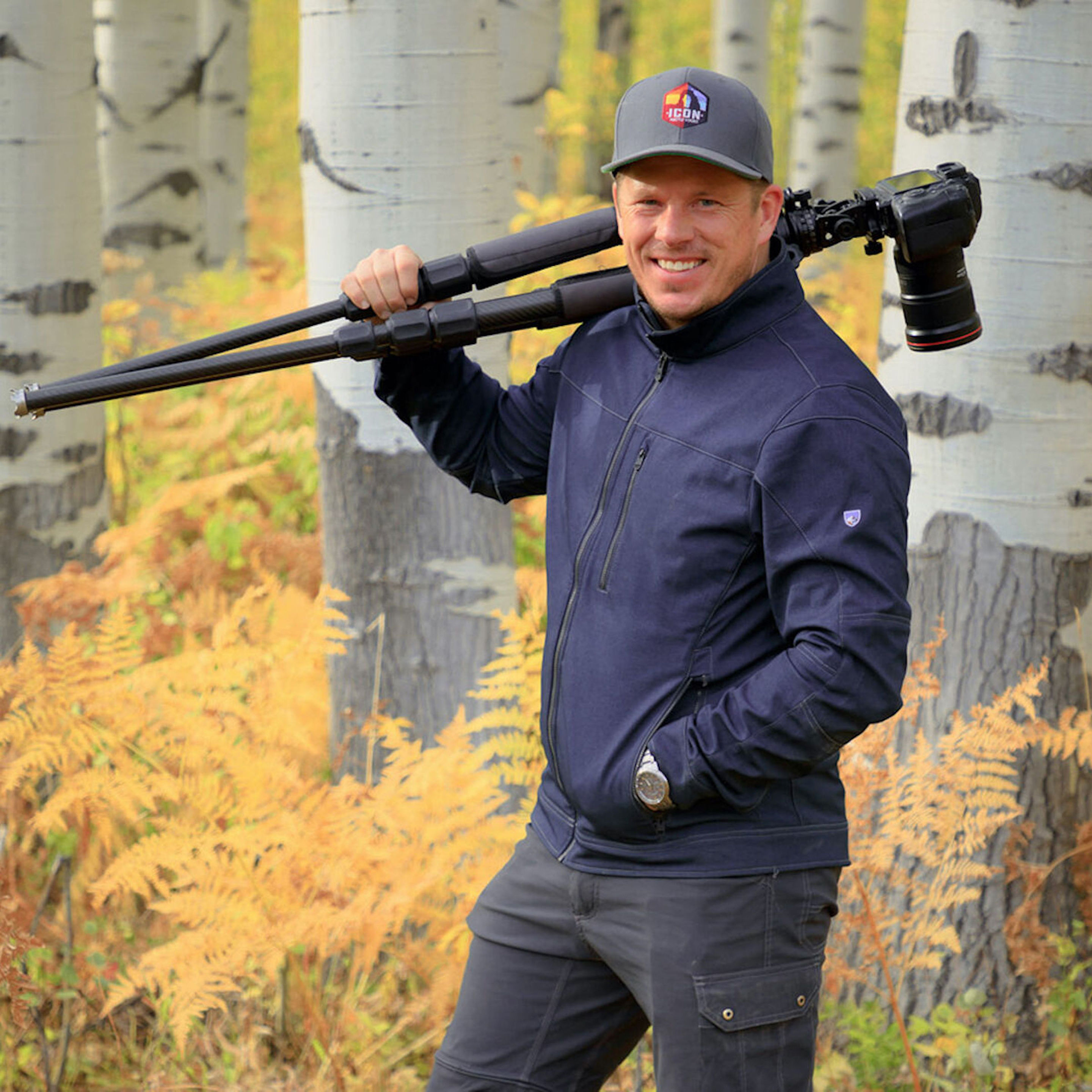 Ryan Smith developed a love and passion for the outdoors early on in life, which fueled an obsession for landscape photography. Growing up in the beautifully diverse state of Utah, Ryan has consistently traveled through the west and beyond capturing iconic views, which spark emotion and tell a story. Ryan's artistic style is unique and unmistakable which has led to prestigious awards and work featured within publications. His work is also found within various high end galleries throughout the west including Jackson Hole, Wyoming; Park City, Utah; Telluride, Colorado; Aspen, Colorado & Sedona, Arizona.

Combining his professional experience as a corporate trainer with his passion for photography, Ryan has a knack for sharing the technical aspects of photography in an easy to understand way through various workshops, tours, and events through the west and the Hawaiian Islands. He enjoys adapting to the various needs of his attendees whether it's in the field learning the technical side and composition techniques, or if its in the classroom focusing on perfecting post editing techniques and helping achieve a print ready images.
---


Marco Grassi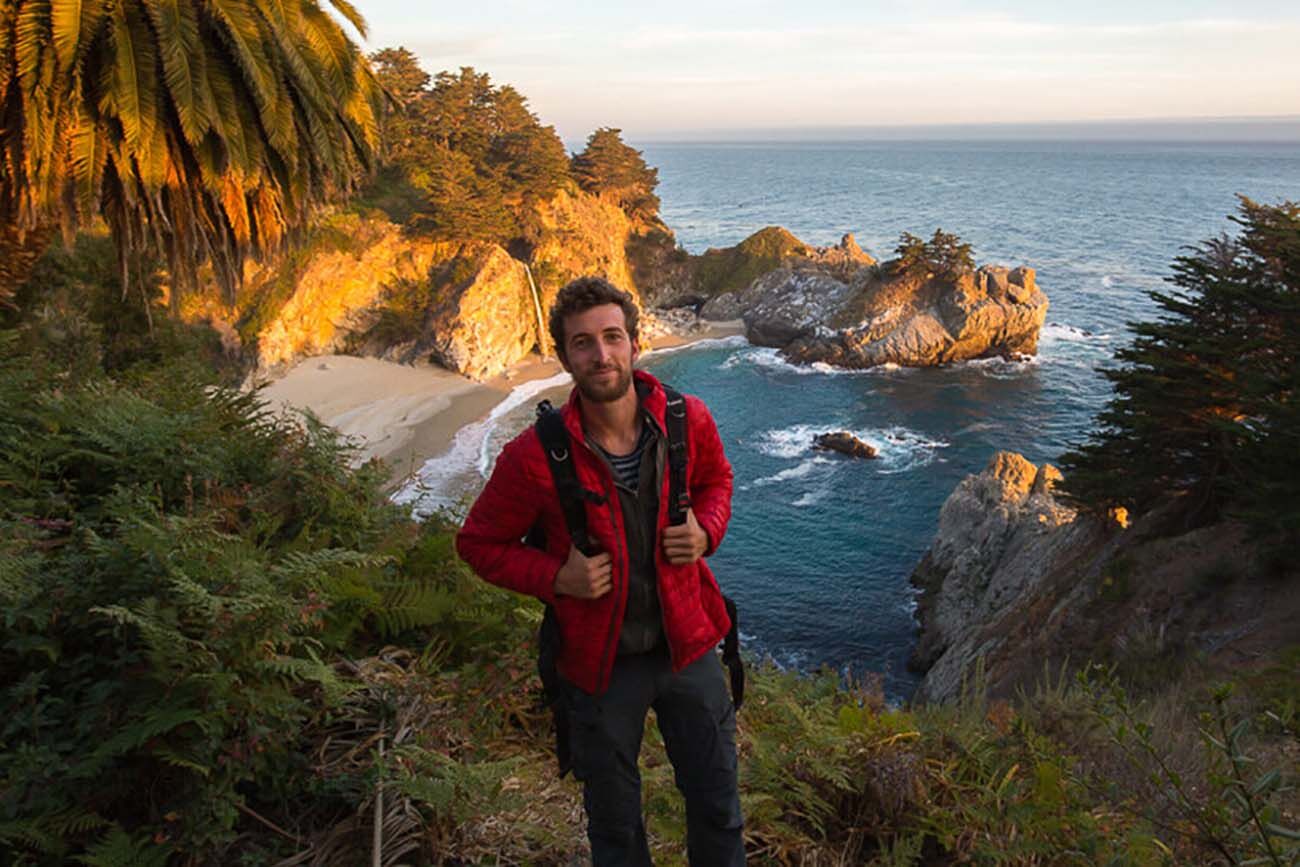 Born and raised in Italy, Marco Grassi is a self-taught and award-winning photographer focused on landscape photography. At the young age of 23 Marco has completed his round-the-world trip and today, several countries later, he defines himself as a true travel addict. Marco's work has been published and rewarded extensively worldwide in a large variety of media outlets, such as the National Geographic and GEO Magazine. Among some of his clients we can find "Nisi Filters" and "Hilleberg – The Tentmaker" .

His workshops have been designed with the central idea of putting you in the right place at the perfect time and give you plenty of amazing photo opportunities whilst creating a life-changing experience. He will assist you and advise you with valuable photography tips during the whole trip and show you the best photo locations of each destination.
---
**Please DO NOT book your flights at this time. Further information on travel arrangements to follow.

---